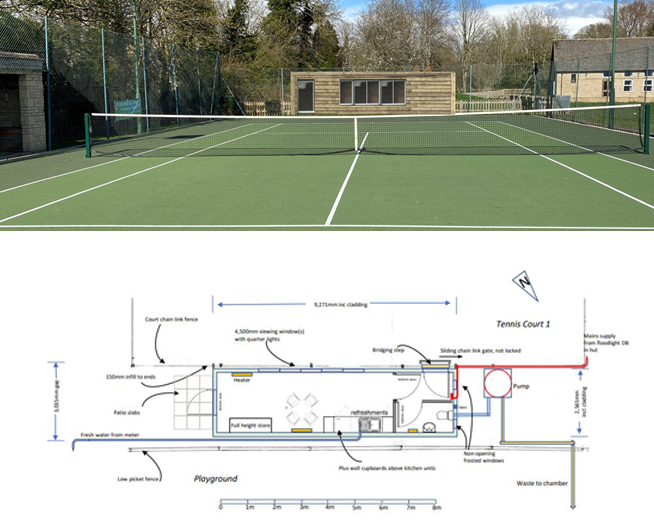 The committee is excited to be able to give members an update on the building of a new cabin facility at the club.
As background, we got planning permission for a small clubhouse back in 2018 but this couldn't progress for various reasons.
However, after much work throughout 2022 we have been able to firm up a new design based on a 30' by 8' wooden-clad shipping container.
Don't think big metal box, this will be an attractive rustic design that will fit in well. And we're calling it a cabin because that's what it is rather than a grand pavillion!
Neatly located in between Court 1 fence and the playground this will provide a WC, kitchen facilities, a sheltered viewing area through large windows, patio space, storage for the BBQ and things and, probably most importantly of all, something that gives more of a 'heart' for the club.