Junior Section
Welcome to the Junior Section at Lower Windrush Tennis Club.
Our coaching programme is run by our Head Coach Edward Large and his coaches from the Excel Tennis Academy.
We run coaching sessions during the week and at weekends. For more information on the coaching programme please see the coaching page. You do not need to be a member of the tennis club to have coaching sessions with us, and your first session is always FREE.
Our coaching programme is so much more than just hitting balls. We create an environment where pupils not only learn how to play the game and improve, but benefit from increased confidence, social skills, fitness and learn more about team work.
If you have any questions about the coaching programme or would like to discuss the options for your children please contact the Head Coach - Edward Large - [email protected] or 07734 059769
LWTC also runs a very popular Kids Club on a Sunday morning.
Kids Club run on Sundays 9:30 - 10:30am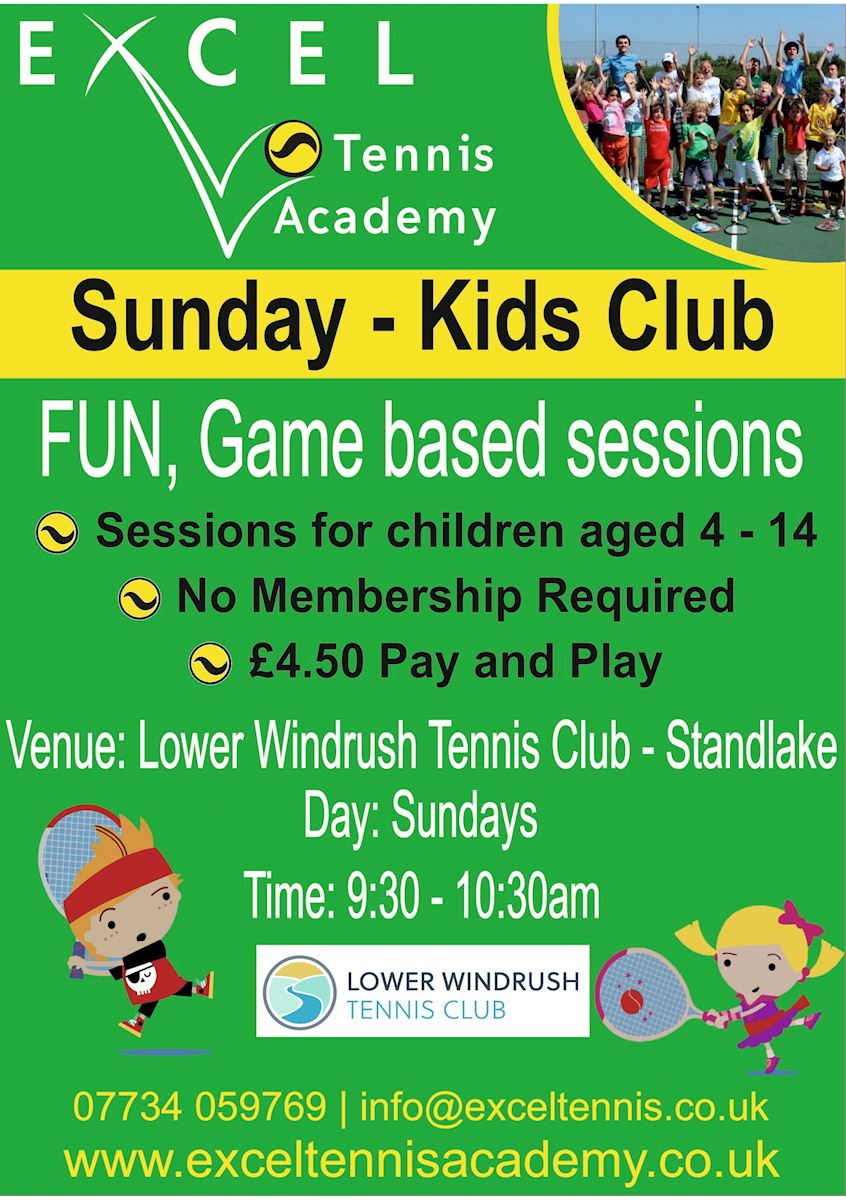 Sunday Morning Kids Club Booking PRESS HERE
You can contact email here for more information.