Club
New Healthy Additions to PLTC's Bar
Wed, 19 Jan 2022 00:00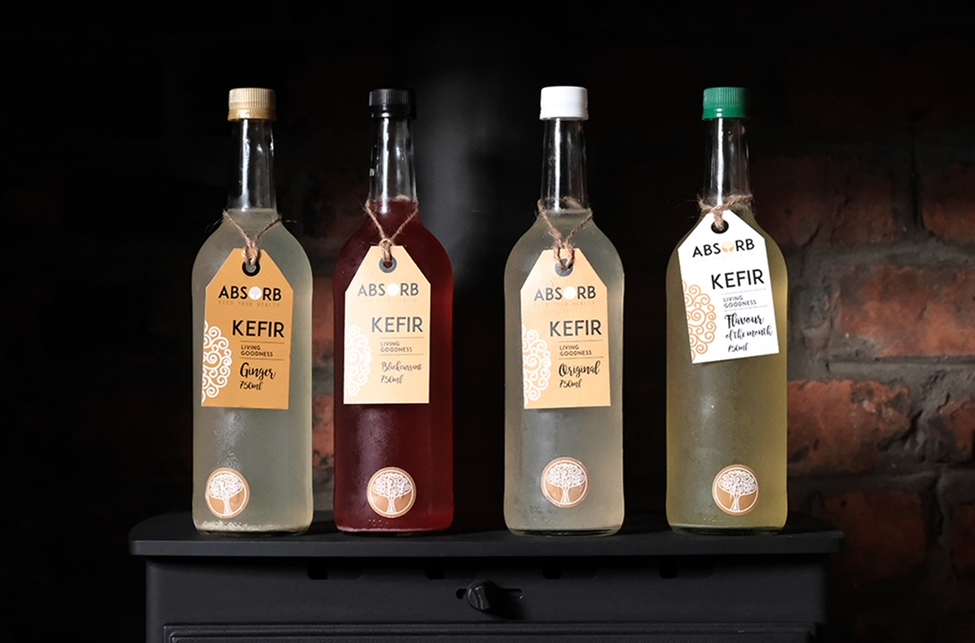 At the start of the new year we introduced some new non-alcoholic / low alcohol products for you to enjoy. Below is a brief summary of the new products.
Absorb Water Kefir: Made in Cardiff by naturopath, Laure Boutrais and her partner and PLTC member Alan 'Socks' Golding. Hydrate and boost your immunity and your well-being at the same time. Absorb Water Kefir is a naturally sparkling and hydrating probiotic drink that's rich in B vitamins, low sugar, low calorie, raw, dairy-free and non-alcoholic. Probiotics are live bacteria and yeasts that are good for your gut health, aiding your digestive health and immune function. Absorb Water Kefir is made using organic ingredients – and real fruits, flowers and herbs to produce five flavours: Lemon & Ginger, Blackcurrant, Lavender, Peppermint and Flavour of the Month (this month Elderberry & Hibiscus). With no essences, artificial flavourings or additives, Absorb Water Kefir is a genuinely healthy soft drink and a genuine toast to good health. A selection of flavours (330ml) will be available behind the bar and suitable for both adults and children alike.
Athletic Brewing - Upside Dawn: Classic craft Golden Ale Style. Refreshing, clean, balanced, light-bodied. Aromas subtle with floral and earthy notes. Brewed with premium Vienna Malt along with combo of English and traditional American hops. Crafted to remove gluten*.
*Upside Dawn is crafted to remove gluten. This product is fermented from grains containing gluten. The gluten content of this product cannot be verified, and this product may contain gluten.
Athletic Brewing - Run Wild: Run Wild is the ultimate sessionable IPA for craft beer lovers. Brewed with a blend of five Northwest hops, it has an approachable bitterness to balance the specialty malt body. Always refreshing and only 70 calories.
Thatchers Zero Somerset Cider: Thatchers Zero is a golden, medium dry, alcohol free cider with appley aromas and crisp refreshment. Crafted using a selection of our favourite cider apples, the blend of traditional and modern varieties creates an alcohol free cider with body, smoothness and character.
Guinness 0.0: Non-alcoholic beer with the same beautifully smooth taste, perfectly balanced flavour and unique dark colour of Guinness, without the alcohol. Brewed with our new cold filtration process. This ensures you get the same beautifully smooth taste, perfectly balanced flavour and unique dark colour of Guinness Draught, just without the alcohol.