Club
The Prosecco Cup Round 2!
Tue, 18 May 2021 00:00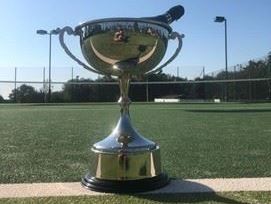 A fantastic round 1 and weather held with the Winner Josh Williams and runners up Julie Savill and Paul 'Fast Eddie' Edwards…..but Round 2 is the THE GAME CHANGER because there are New Rules and its OPEN TO ALL so here's what you need to know:
Bank Holiday Monday 31st May from 1000am for coffee and donuts with play starting at 1030 sharpish!
DO NOT EMAIL Mark Wordley – this is a turn up, sign in and everyone is guaranteed to play. There are no limits on places.
If you played in Round 1 – fantastic- now add to your score…and if you want to join in Round 2 that's also fantastic because anyone can enter and you can easily catch up with some no shows on the day.
And this all builds up to the Big BBQ Final in August
See you there Bank Holiday Monday 31st May for Round 2 of The Prosecco Cup!