Competition
The 2022 Club Championships
Thu, 09 Jun 2022 00:00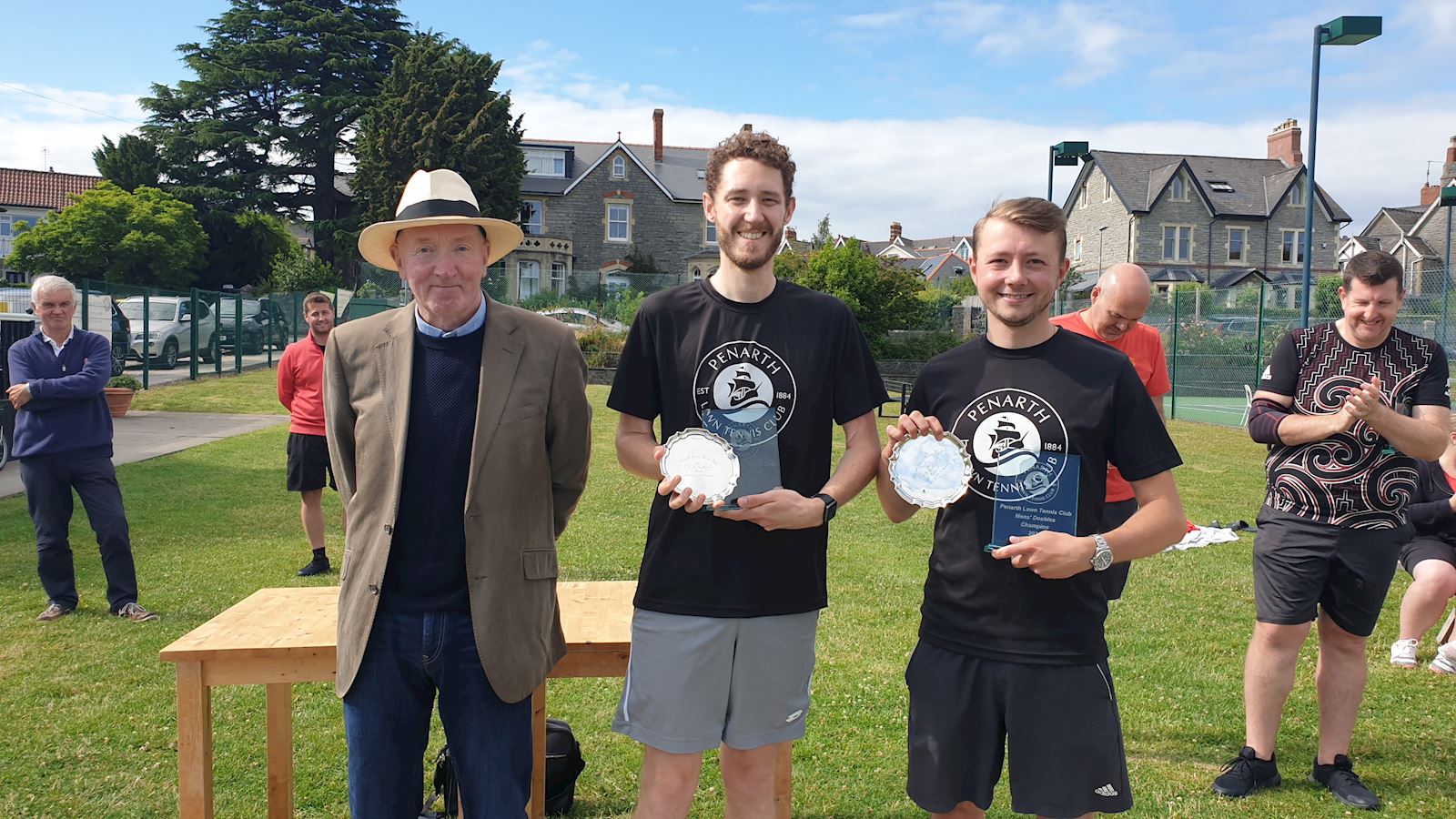 Welcome to the Club Championships 2022! Once again, we have had a fantastic entry and are looking forward to seeing some excellent matches.
Please find attached, or listed below, all the information regarding the Club Championships 2022. Please take the time to read through this information and make sure you know what is going on. If you have any questions, please get in touch with one of the tournament referees.
Draw
The draws can be found here:
https://competitions.lta.org.uk/tournament/f45821e1-eece-41b9-89f8-2a502ae293a7
Tournament Rules
See rules linked below. All matches are to be played under the LTA 'Fair Play' principles and within the rules of tennis. Club etiquette is for the winner of the match to offer the loser of the match a post-match drink.
Matches and court bookings
Please play your matches at your earliest convenience. Doing so will allow you time within the play by dates to rearrange if the weather is poor.
Monday to Friday evening there will be designated courts for the tournament. These can be booked with Ben. You will not be able to book these yourself on the system. There will be courts available at 5.30pm, 7.00pm and 8.30pm slots, which allows for 90 minutes per match.
Please keep to a tight 10-minute warm up per match. If the court becomes available earlier due to a quick match, please feel free to start earlier. If the match on your court takes a little longer, please wait patiently. If another court becomes available as it does not have a booking on, and will be free for the duration of your match, feel free to use that court as an alternative.
Tournament matches do not take priority over social play which is already booked in.
If you wish to play your match during the weekday or weekend, please book your own court. Message Ben with the day and time of the match so he can add it to the tournament draw.
If you wish to have a longer warm-up and have the flexibility of court time, we strongly advise you consider playing your matches during the weekday or on the weekend. This is when there is the most court time available.
Play by dates
The play by dates below must be followed to ensure the smooth running of the tournament up until finals day.
First round (R64)

Wednesday 15th June

Second round (R32)

Wednesday 22nd June

Third round (R16)

Wednesday 29th June

Quarter finals

Wednesday 6th July

Semi finals

Men's events will be played on Tuesday 12th July

Ladies events will be played on Wednesday 13th July

Mixed doubles will be played on Thursday 14th July

21 and Plate finals

Friday 15th July commencing 6.30pm

Finals

Saturday 16th July commencing 3pm
Contact details
These have been emailed to each competitor. For the doubles there will be at least one players details from each pair.
Results
Please send your match results to Ben via message or email on completion of the match. The online draw will be updated regularly to reflect the current status of the draw.
Disputes
The spirit of the tournament is to play fair, competitive tennis. If you have any disputes please contact one of the tournament referees. The referees decision will be final.
We hope you enjoy the tournament and look forward to seeing some competitive matches!
Regards,
Ben, Martin and Rob
Ben – 07707353694 [email protected]
Martin - 07970 700235 [email protected]
Rob – 07909987359 [email protected]