Club
A Tribute to Peter Jones
Wed, 20 Oct 2021 00:00

Peter Jones - 1957-2021
(Funeral noitces are at the end of the eulogy)
Most of you will have heard of the sad passing of our Chairman, Peter Jones. Our sincere condolences are sent to his family, in particular his wife Jan and daughters Nic and Cath. He will be sorely missed by the whole family and the many friends he had at the tennis club and in so many other walks of life. He participated in numerous sports, however it is only fitting here that his time in tennis and his contribution to this club are celebrated.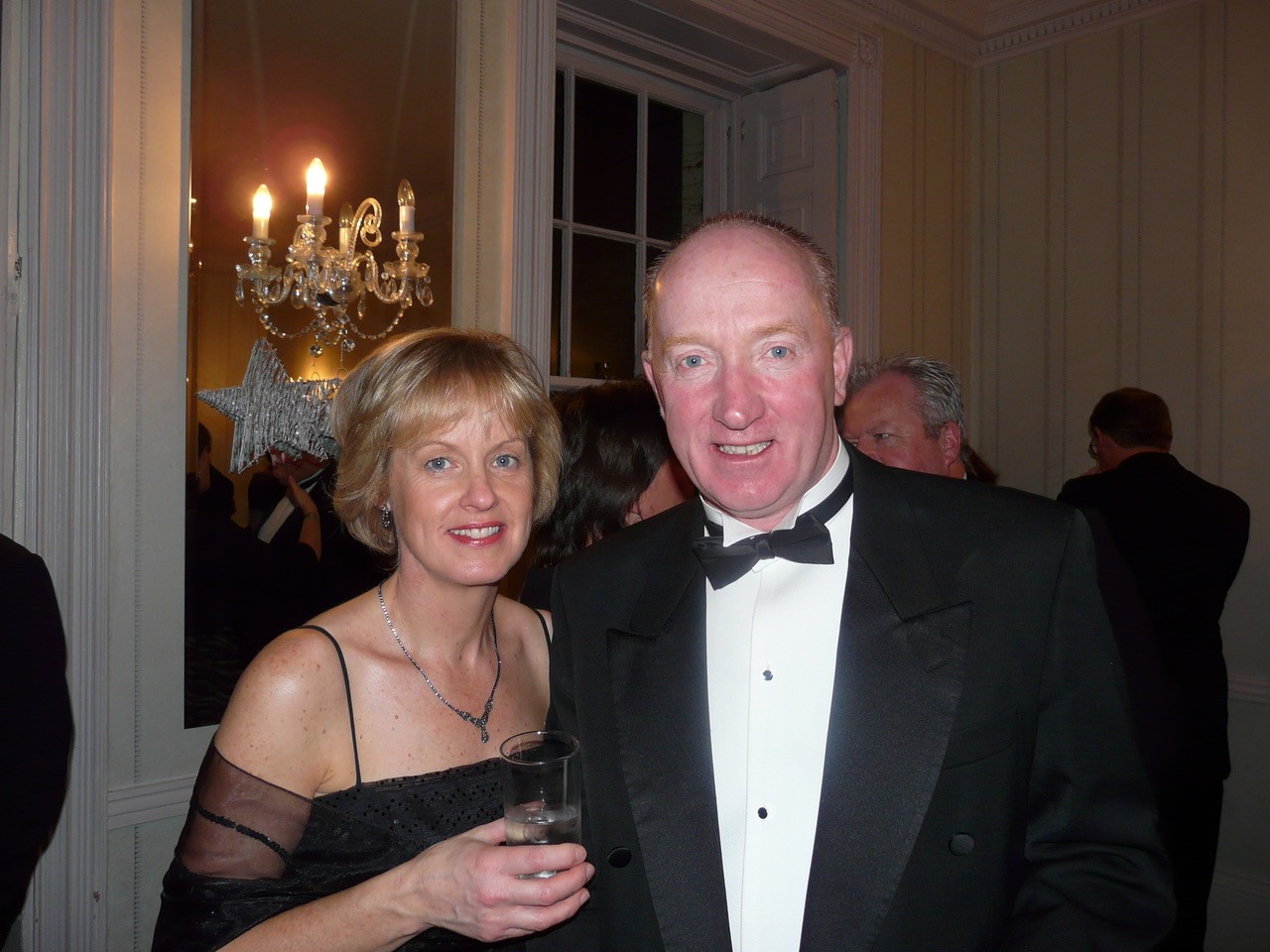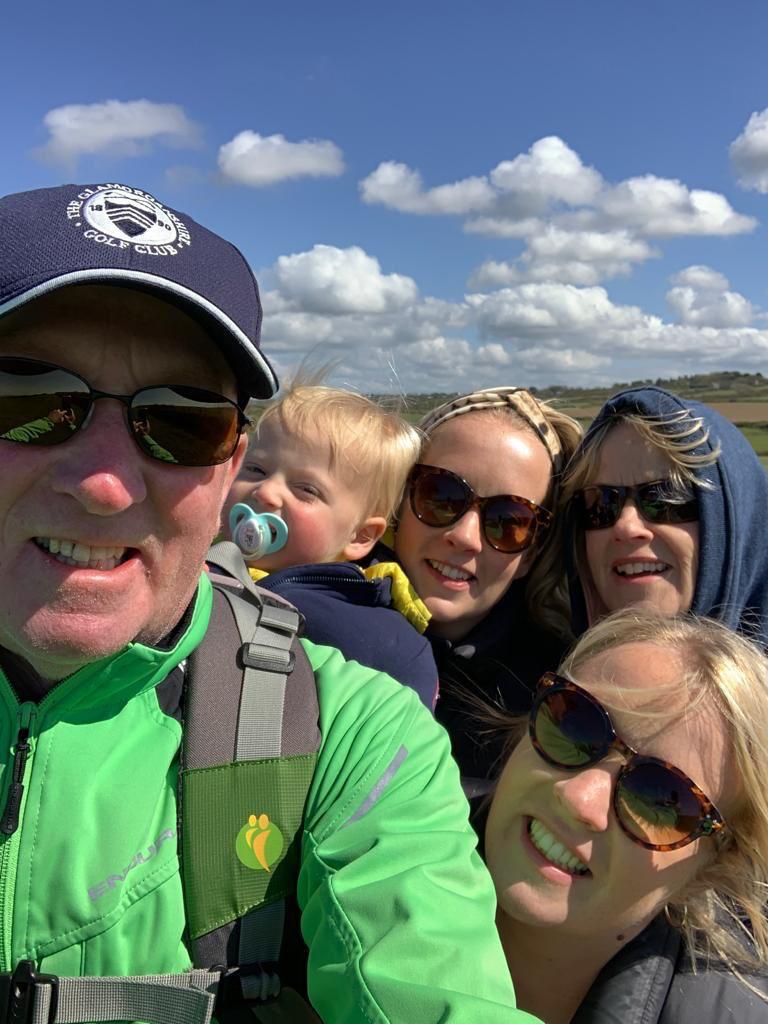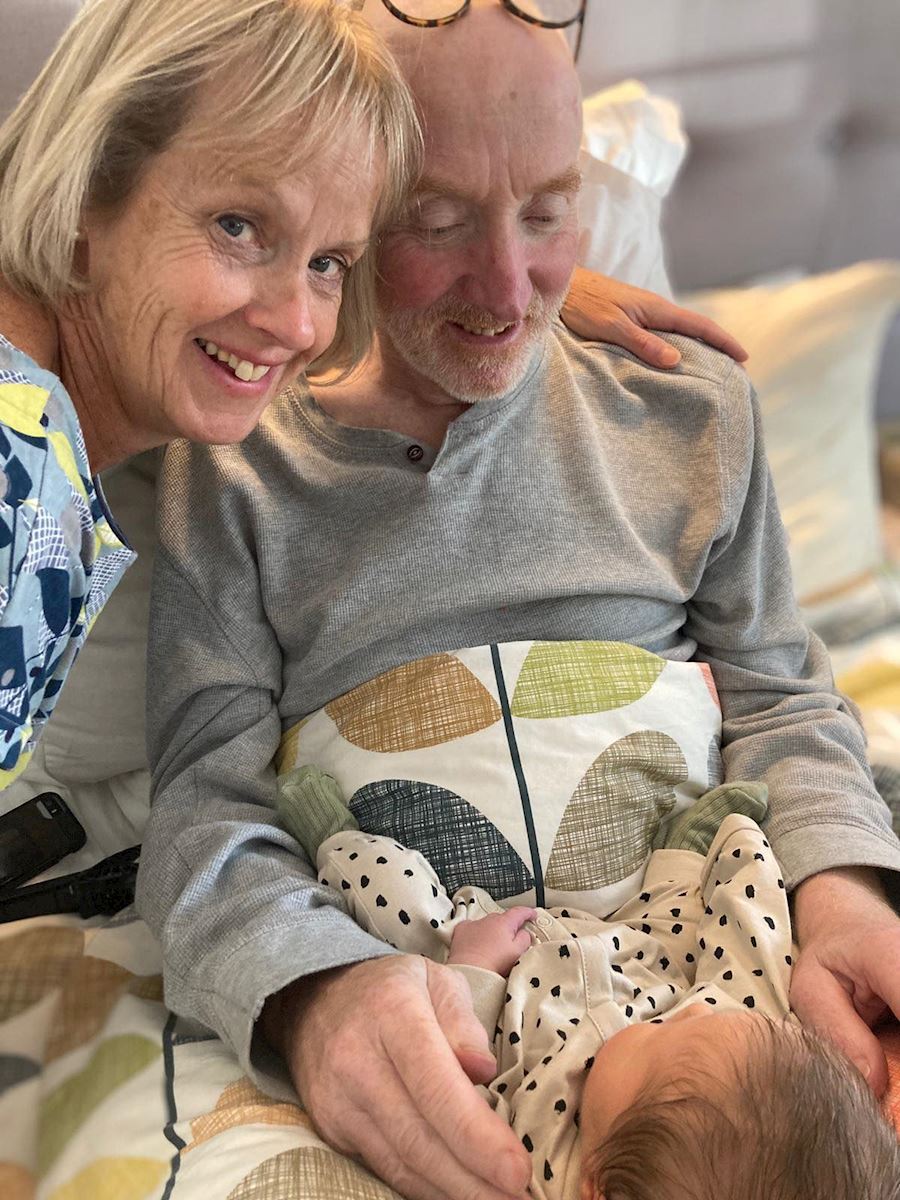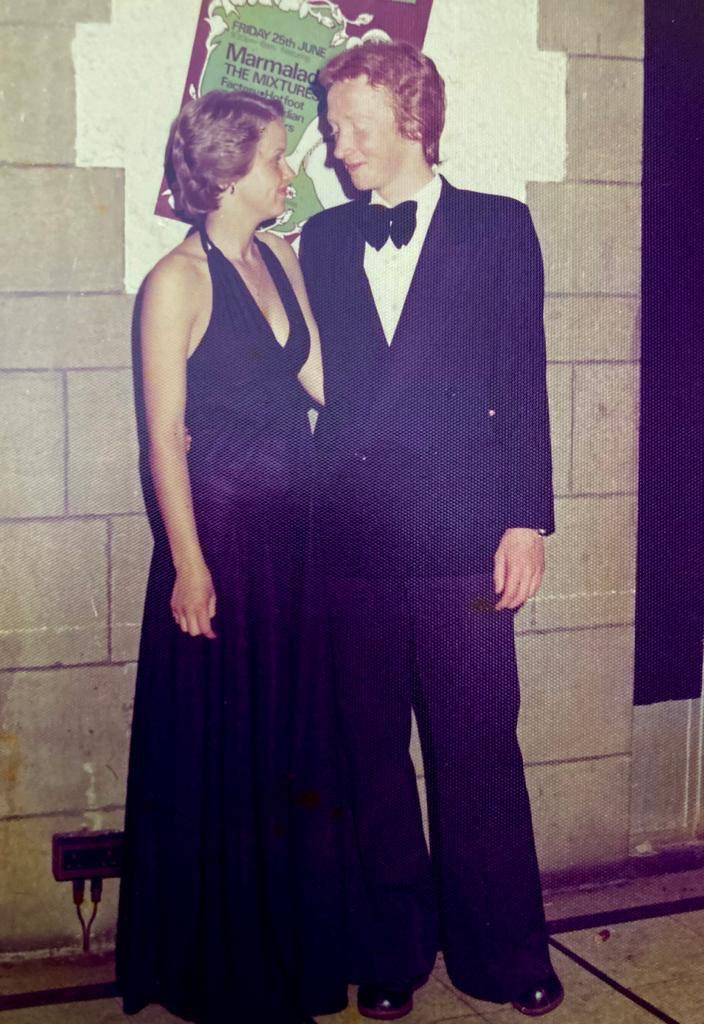 1976 - At a University Summer Ball in Jan's Dad's DJ!
Pete's involvement in the PLTC goes back 50 years. He was a junior member and competed in regional tournaments, including the Junior Welsh Championship which at the time was played every year at PLTC. Pete continued his membership through the mid 1970s and was part of a promising group of youngsters, some of whom had transferred from Windsor Tennis Club. During the long hot summer holidays when home from University, there were many misspent hours playing and socialising at the club. The tennis was serve and volley - or hit and hope - on the fast grass courts! Rallying from the baseline was unheard of!

During the 1980s Pete lived in Swindon, but did not rejoin the club straight after his return. He was one of a small group who, in the mid 1990s, restarted playing on winter evenings when the National Indoor Tennis Centre in Ocean Way opened. This continued for about 20 years, including a short period playing at Cyncoed College. True to form, Pete started off as organiser for those games and, loving a spreadsheet, he would hand everyone a schedule for the season confirming who was playing and who was the driver. Every game was followed by a couple of cheeky beers on the way home - anyone remember The Red House?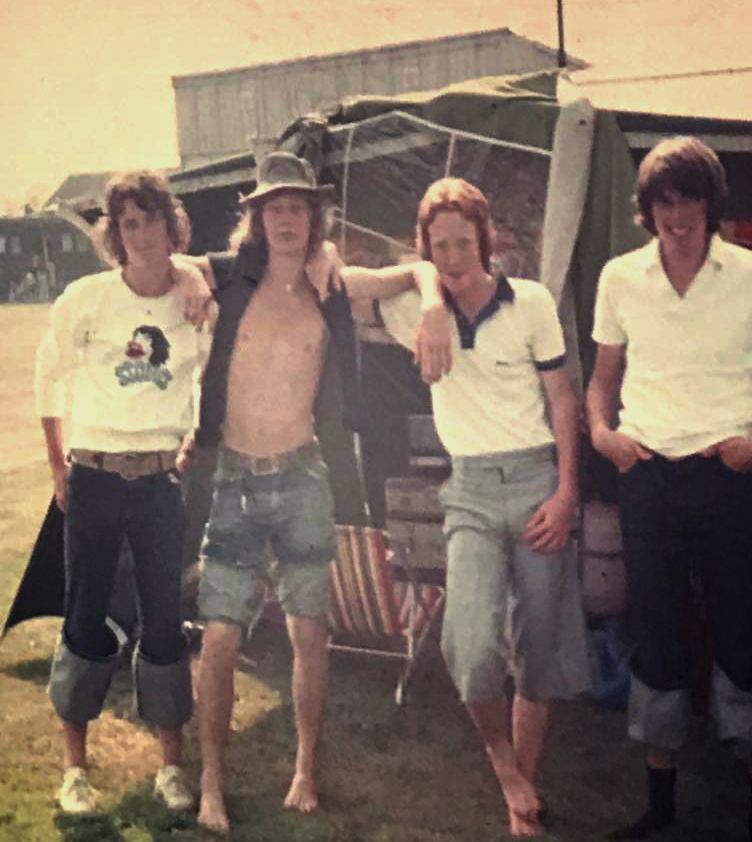 Early 1970s - Camping at the Llanelli Junior Tennis Tournament
Towards the end of the 2000s, Pete rejoined PLTC and started playing Men's Night and team tennis. Swayed by his extensive powers of persuasion, the group agreed to join the club en bloc, despite some reluctance to give up the guaranteed indoor conditions. The original group grew and evolved, and has continued to be a regular year-round evening fixture, dodging the very worst weather but mostly braving the elements for some great social tennis.

Pete was an accomplished and stylish player who represented PLTC in the teams in his youth and on rejoining the club. He was competitive, but always totally fair and without edge - a true sportsman.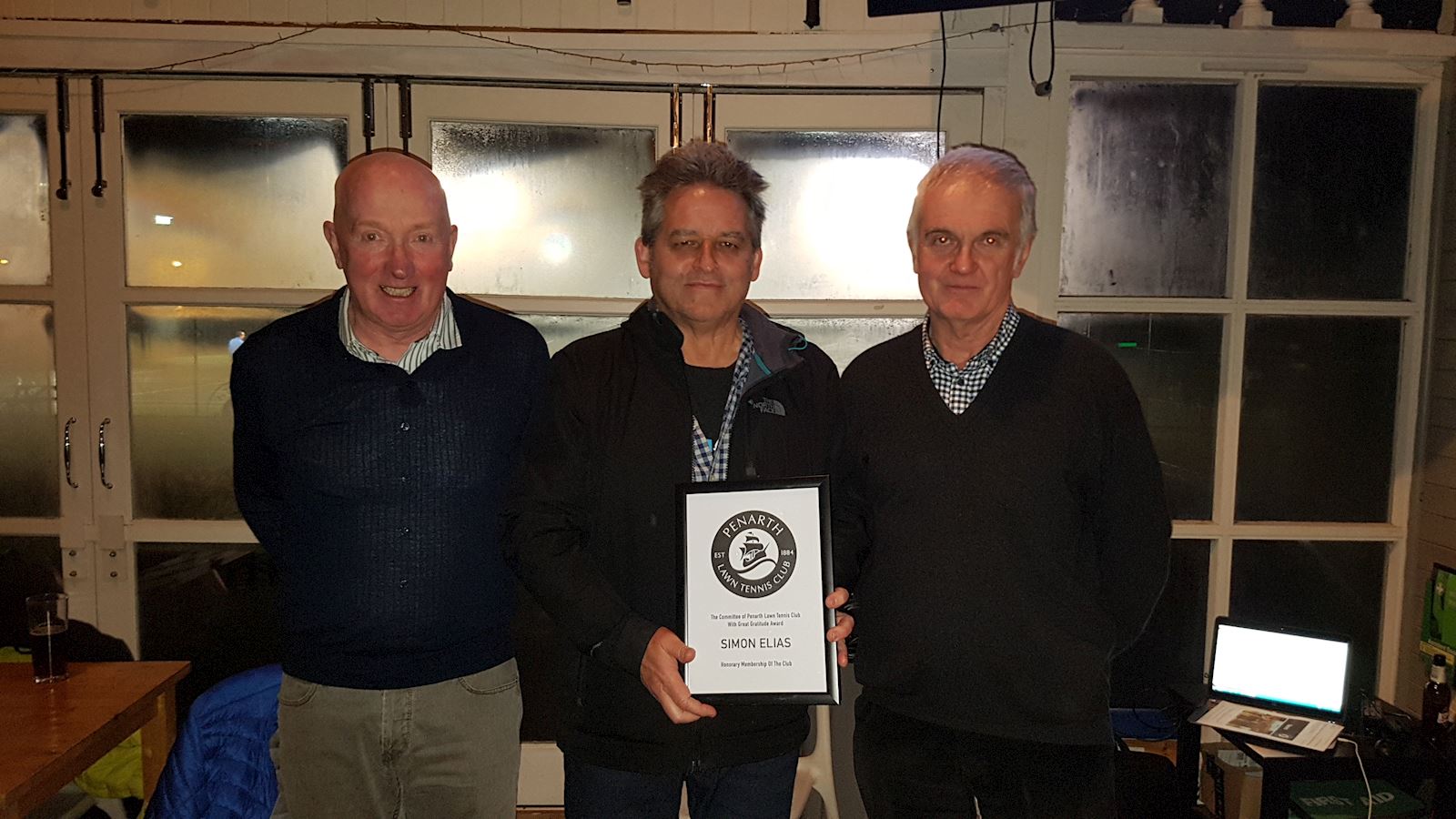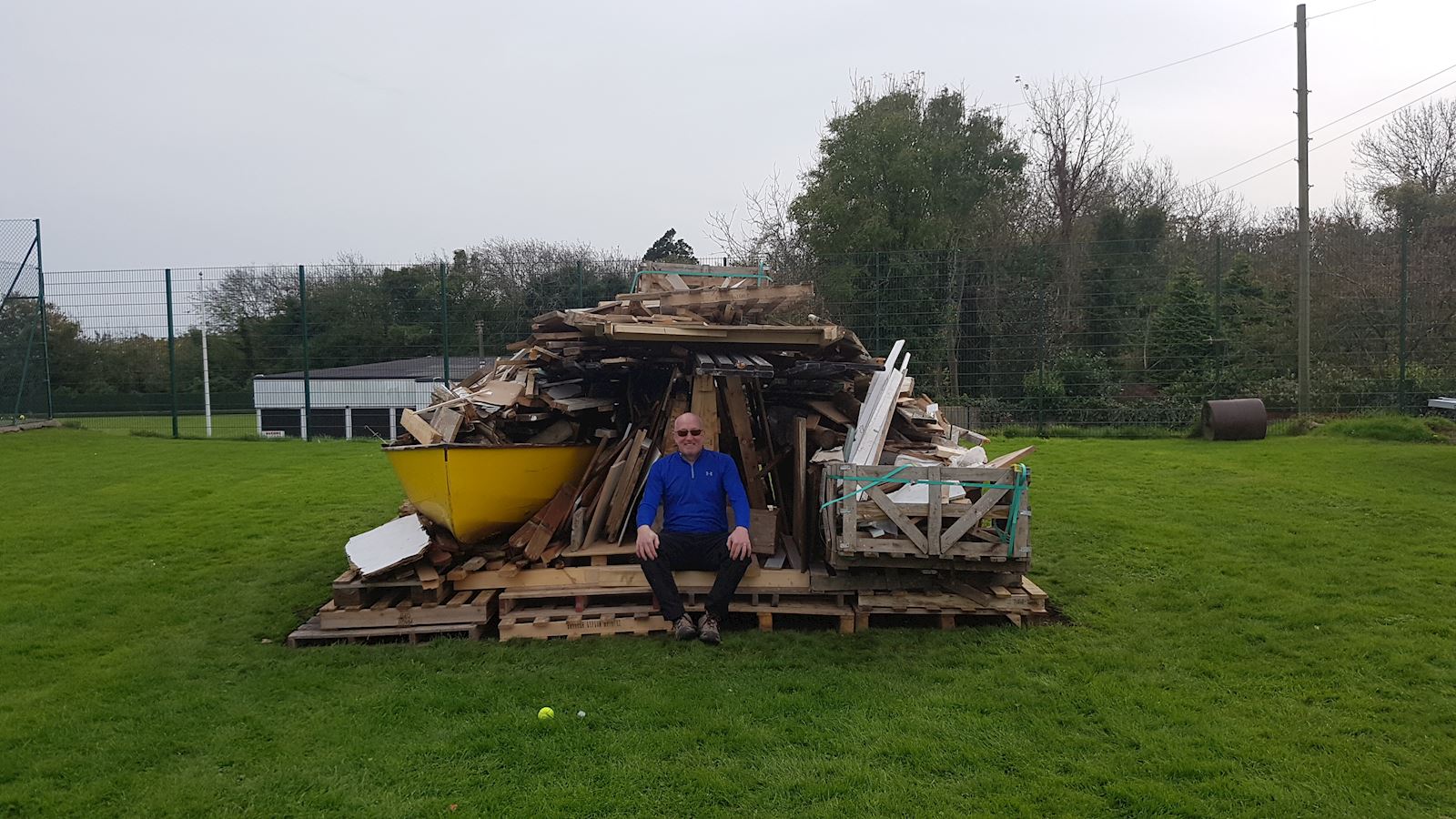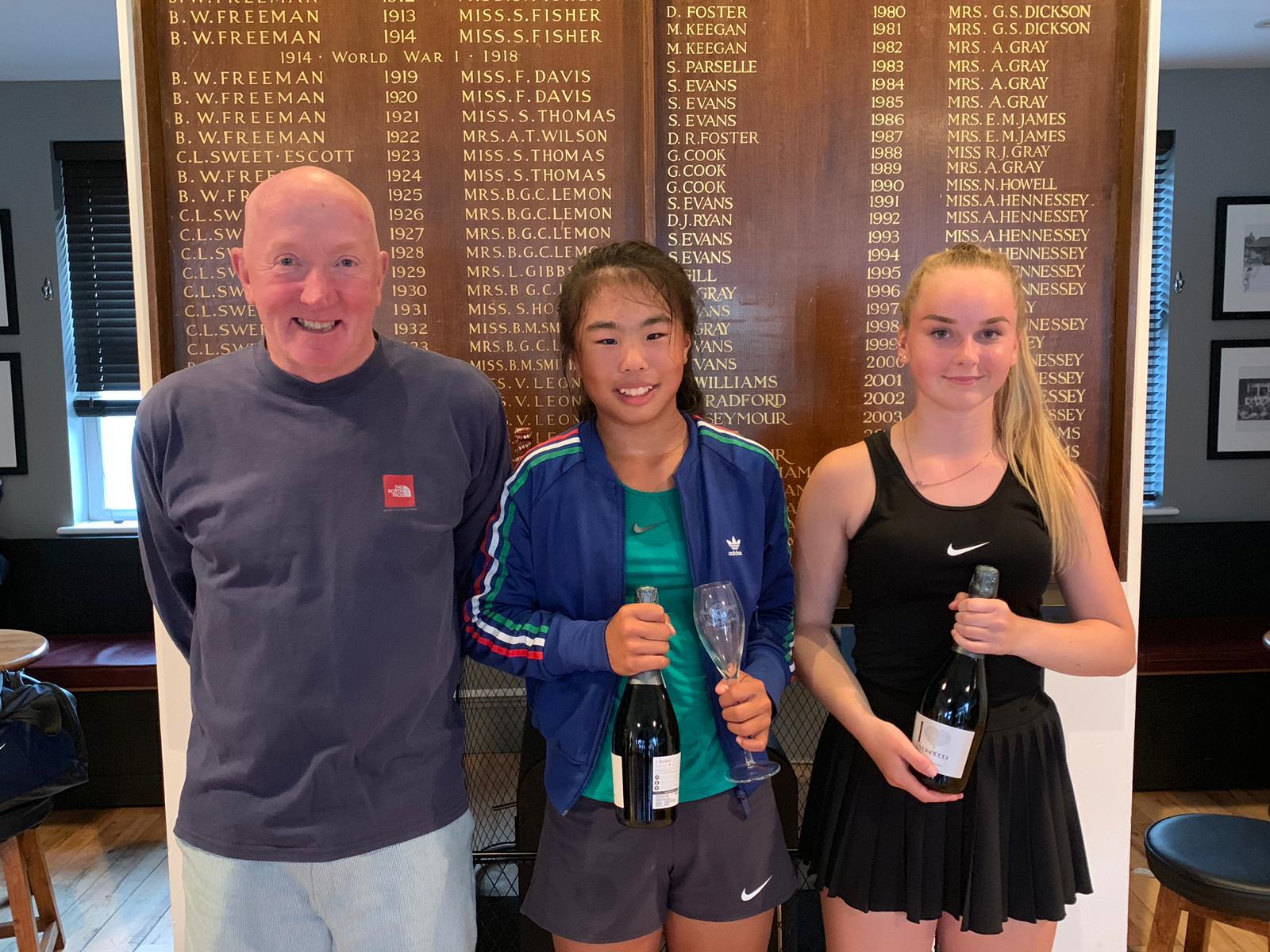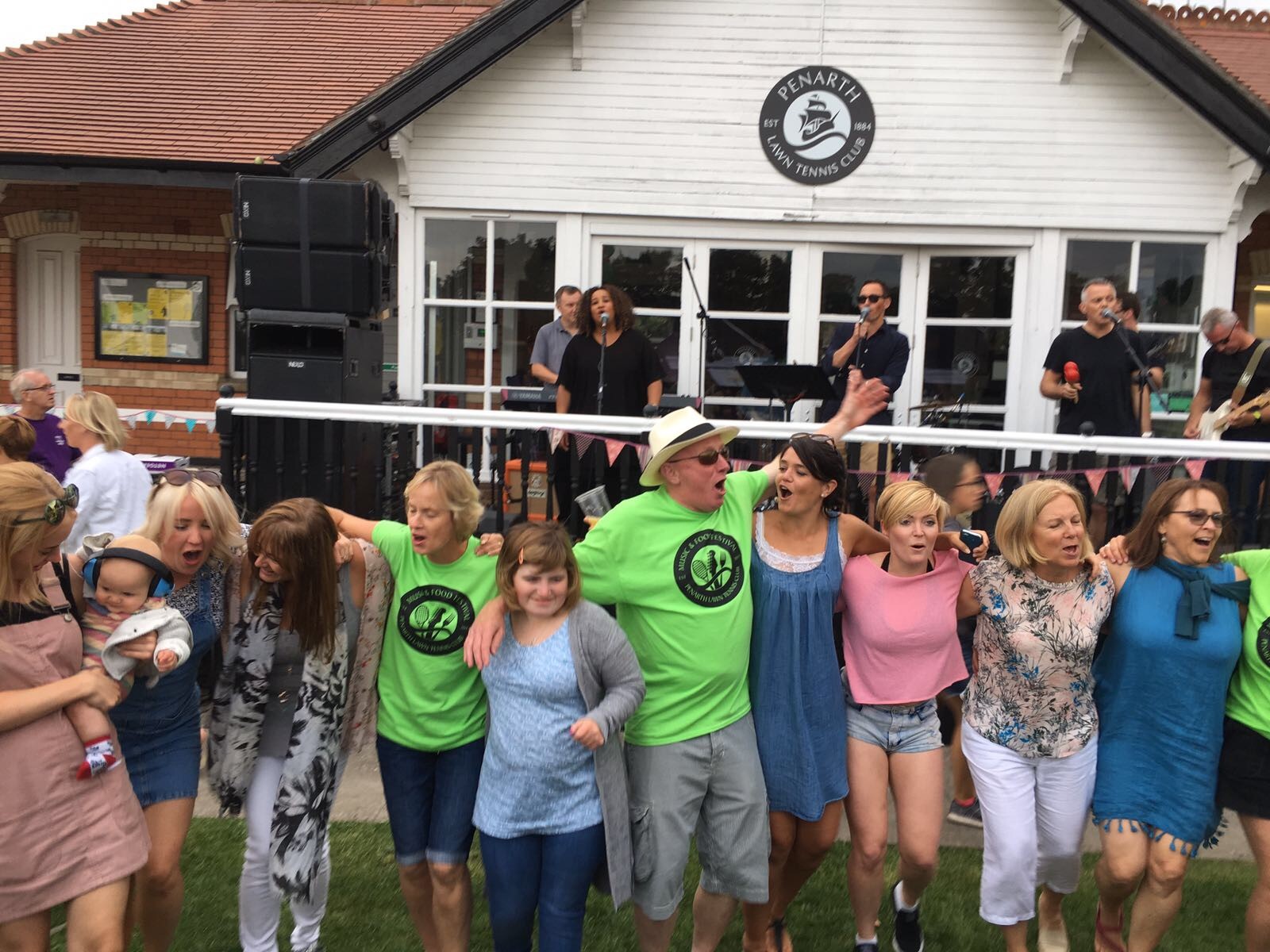 Previous Chairmen, Committees and other members had shown huge commitment over several years to save the club from a low ebb. In the early 2010s, the club's renaissance saw an extended lease secured, three new hard courts built and the clubhouse refurbished.

In early 2017 Pete became Chairman, succeeding Simon Elias. Despite his ongoing battle with illness, he devoted a large amount of time and energy to ensure the Committee and members built on past growth. Not least amongst his achievements over the last 5 years have been a significant increase in the membership numbers across all age groups and in club revenue. With the support of Jan and his daughters Cath and Nic, Pete expanded social activities. He brought together teams of bar volunteers on a rota, which in those far off non-covid times, even included food prepared by each team! Friday evenings are more popular than ever ensuring a healthy bar balance.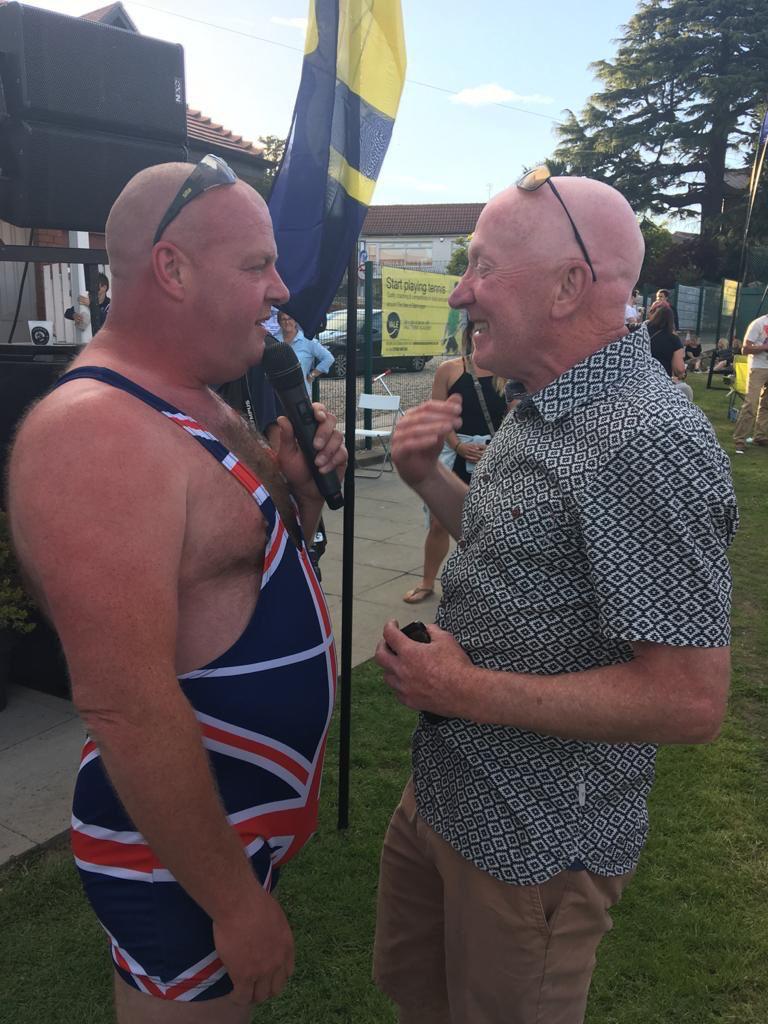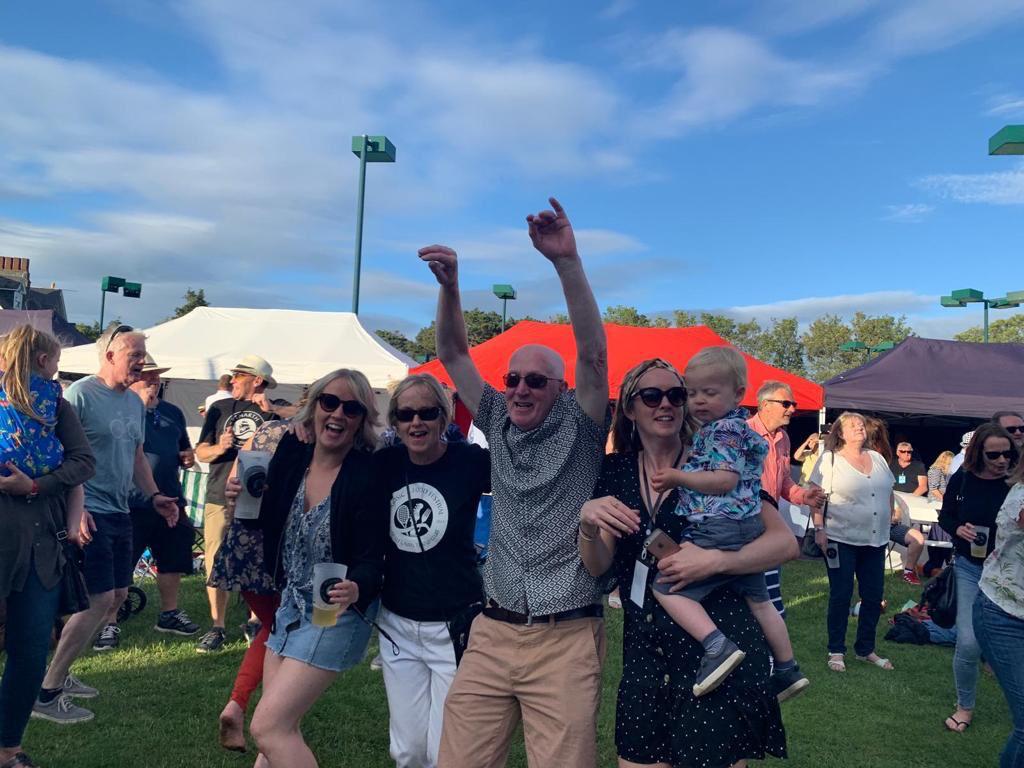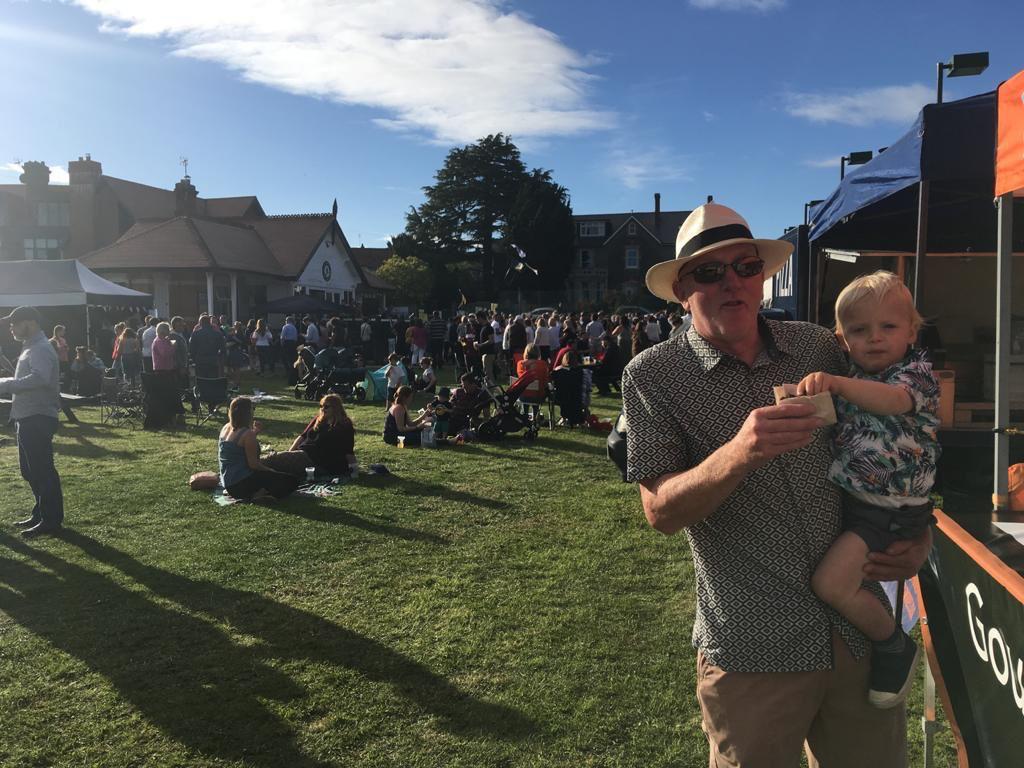 Pete's interest in everyone and his creativity and talent for galvanising the help and support of so many members led to more regular quiz nights, wine tasting evenings, guitar and harp recitals, choirs and bands. Pete introduced new annual events such as the PLTC Golf Day and The Penarth Cup. He also promoted the club as a venue for members' family celebrations and even hosting a wedding. More major events and corporate sponsorship were tirelessly developed, including building on the success of Bonfire Night and introducing the Music and Food Festivals, with the first being held in 2017.

At his helm the new synthetic grass courts were installed in 2019 and with a steadily increasing bank balance, there is potential for further improvement of facilities. Even through covid, momentum was maintained, the highlights being the amazing outside bar facilities which have become the best in the area and the recent street food evenings!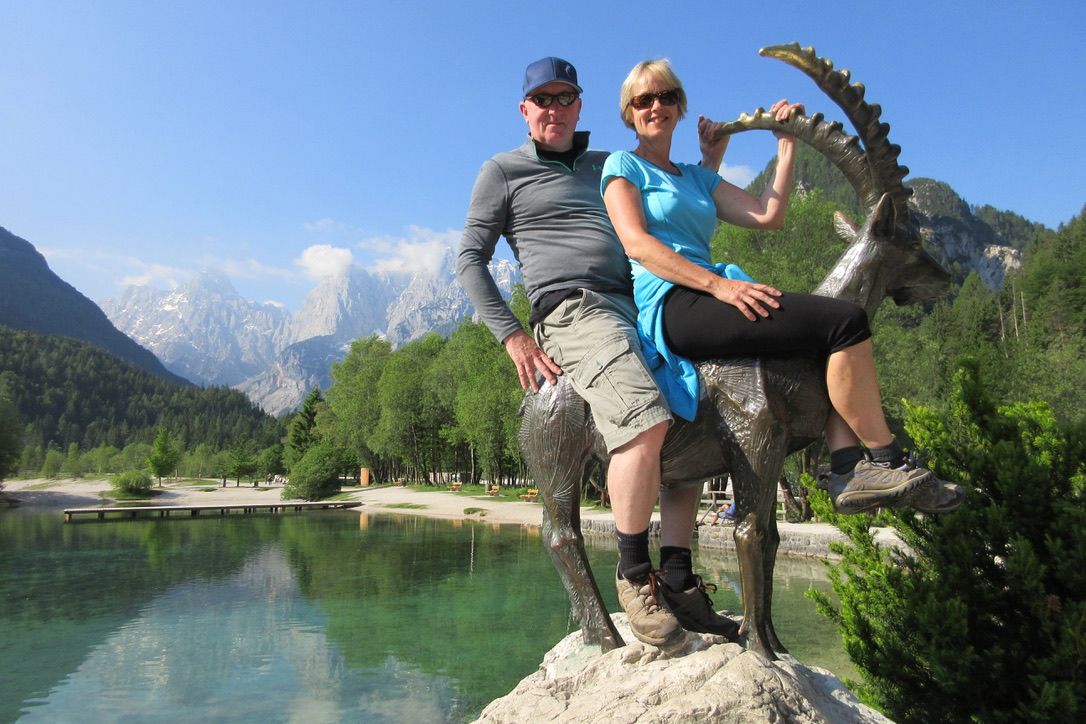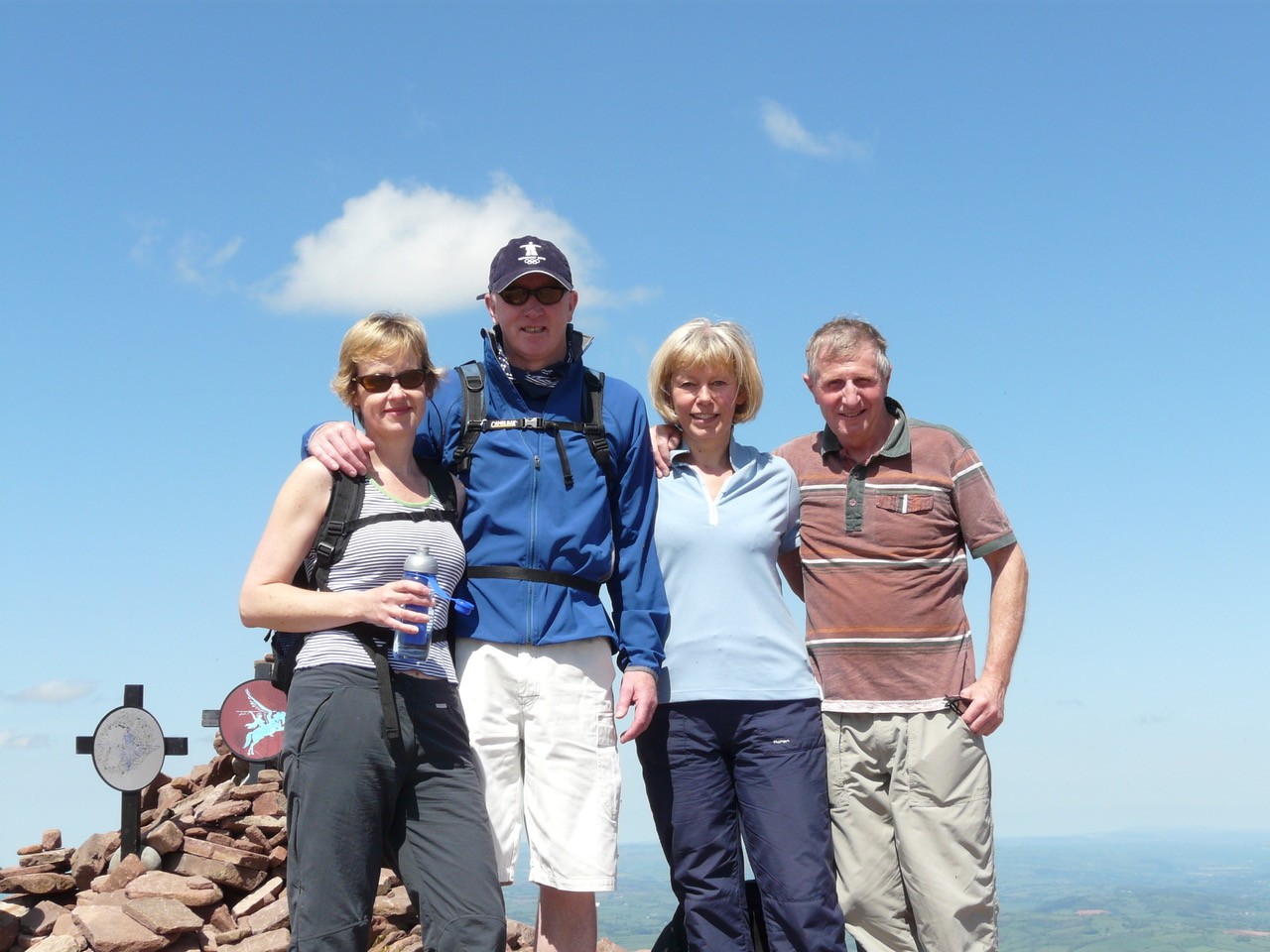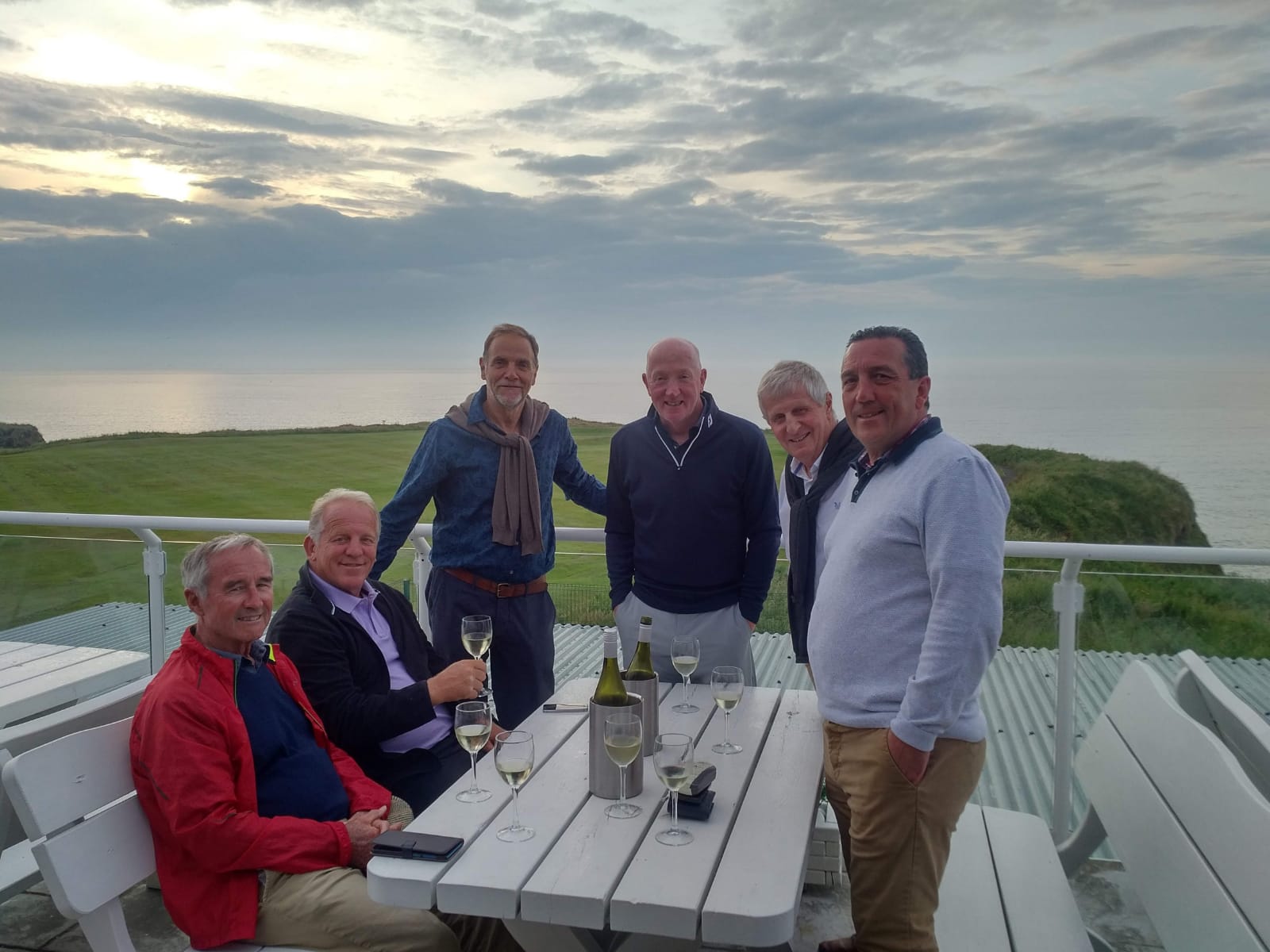 Portush for the Open
Pete therefore leaves a significant legacy and has shown members the way forward for future years - a great tribute to him as Chairman, player and friend. He was hugely popular, an inspiration, not only for his vision and leadership, but also for his ability as an accomplished sportsman at whatever he chose from skiing to golf, tennis, cycling, rugby... what a man!

His sad passing leaves a huge void, but he would want everyone to enjoy and to celebrate the club's achievements, and importantly for members new and old, to continue to work together to build on the progress made.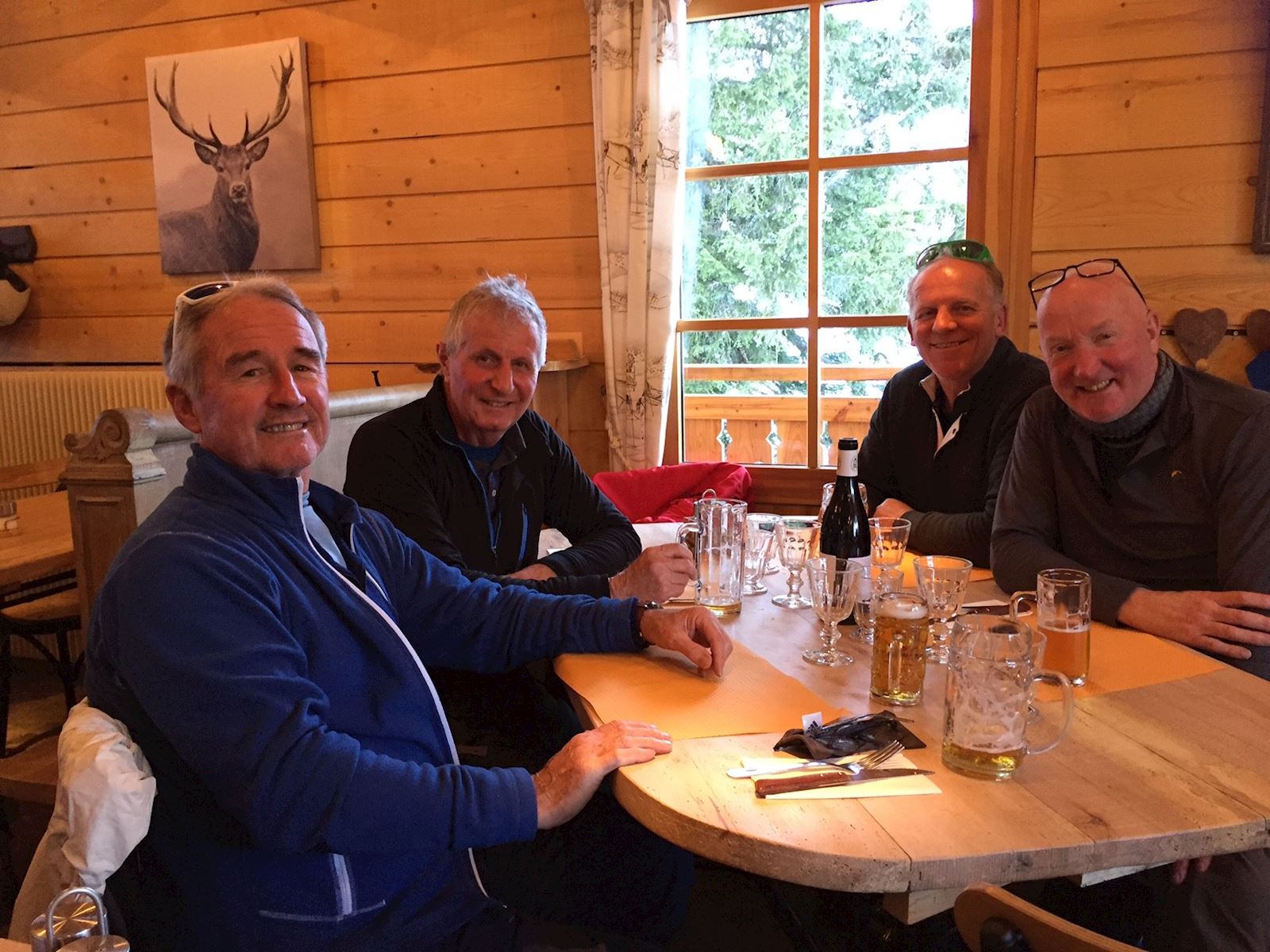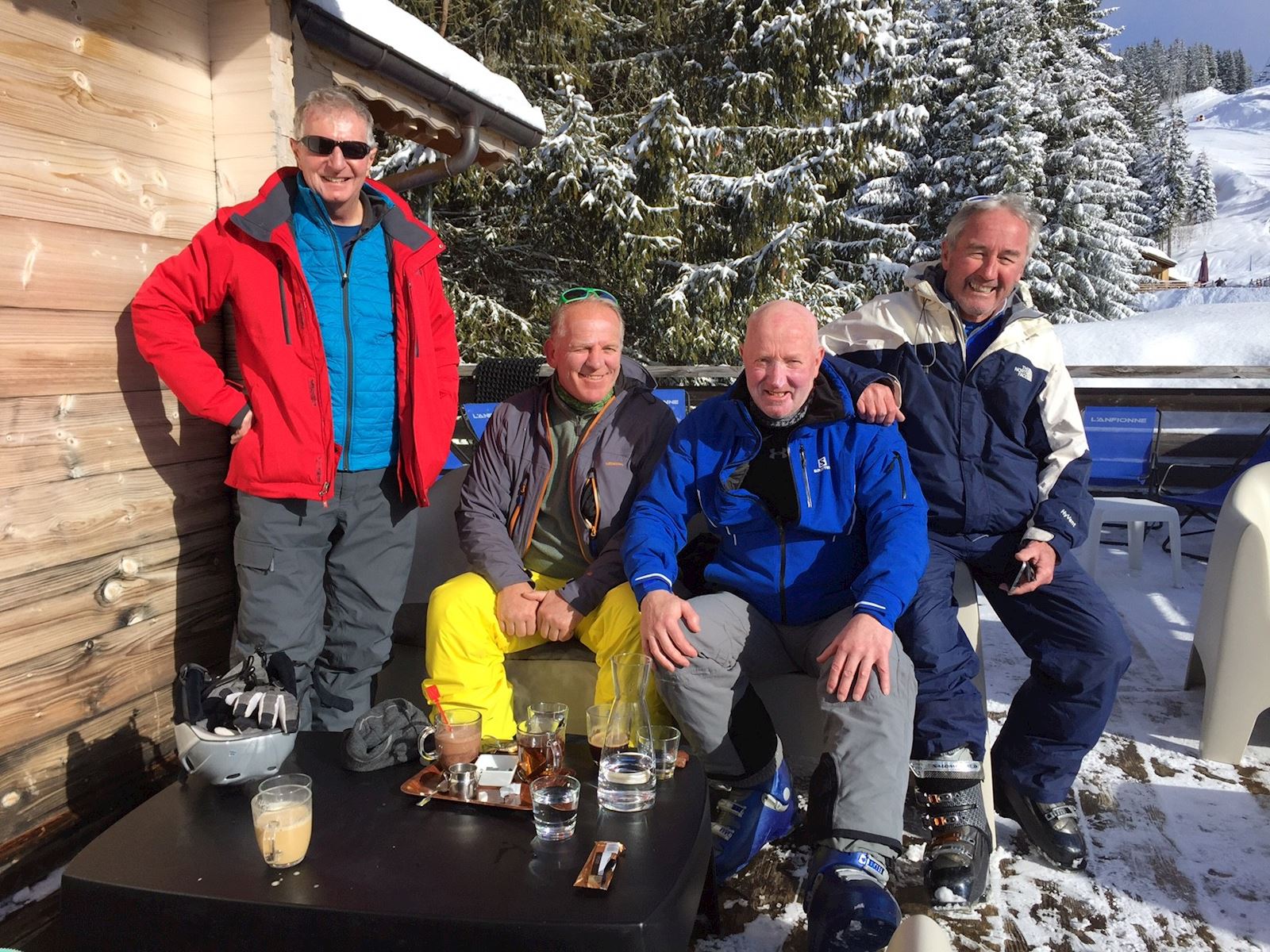 On the Piste in the Grand Massif
Funeral Arrangements & Celebration of Life
Please read the message below from Peter's family:
"We would like to invite you to a Celebration of Life event, to say goodbye to Pete. We hope this will be a big gathering of all his friends, family & teammates, so please extend the invite to others who enquire about the funeral arrangements.
An invite only crematorium service will also be taking place earlier in the day, this will be available to view on live stream. Details of the procession are also included on the attached invite.
We would love to see you all there,
Jan, Nic & Cath xxx"

The Club would like to give Pete the send off he truly deserves so we are inviting members to line up along Rectory Rd at 10am for the Procession. The Crematorium service at 11am is by invite only so the club will show a live stream in the clubhouse.

PLTC Committee.