Competition
The Penarth Shield - PLTC Vs Windsor
Wed, 15 Sep 2021 00:00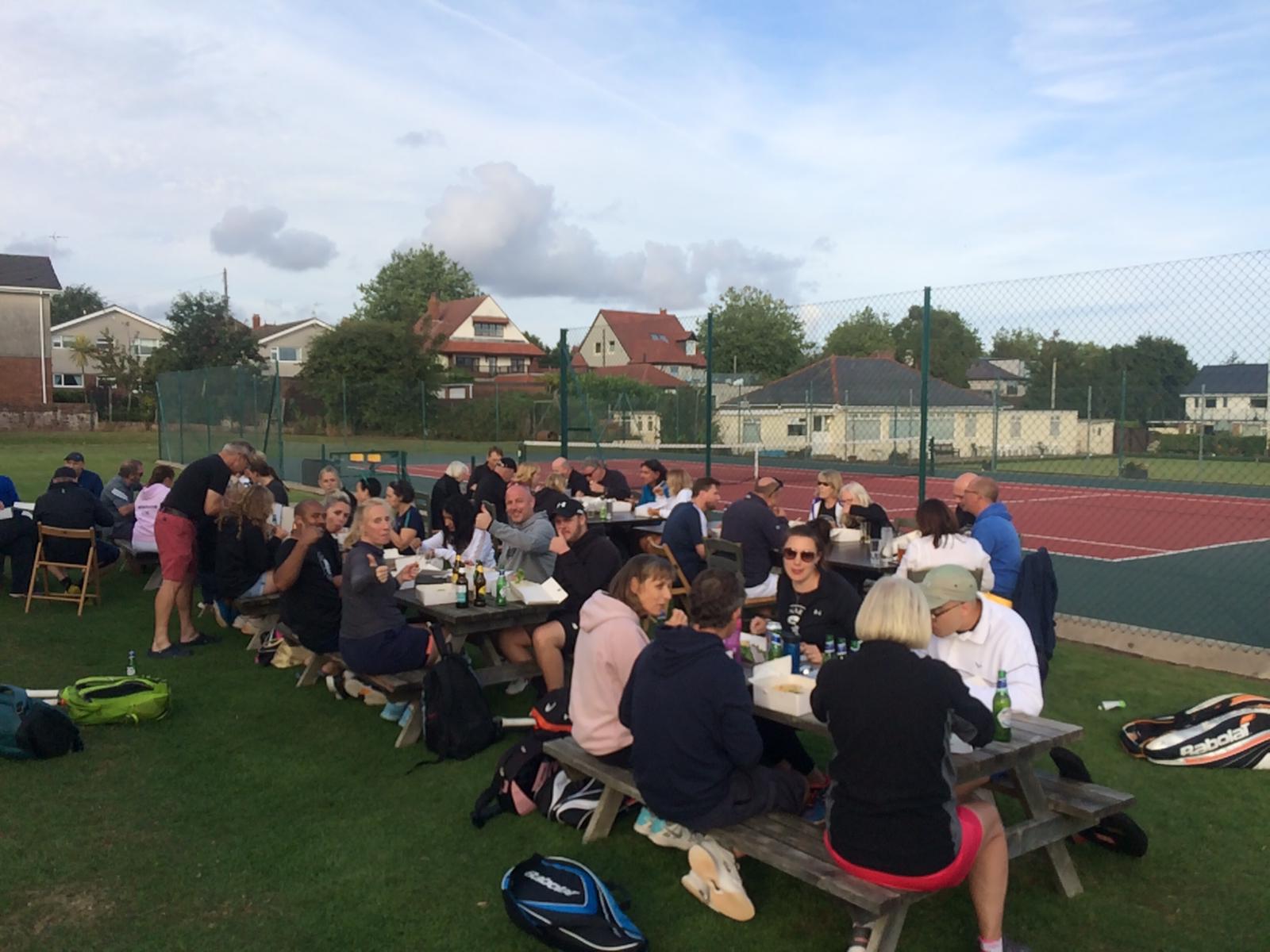 Last Saturday PLTC sent a team of 24 mixed pairs to play local rivals Windsor in a match of fun social tennis.
This event was being played for the 5th year, each year a different club taking turns to host the event at their venue.
The emphasis of the event is for both clubs to put a team that represents tennis played at all levels within the club. Our team was therefore made up of some team players but also of players who experienced competition against another club for the first time.
Normal sets were off the agenda, instead in three 1/2 hour slots all teams had to try and win as many games as possible against their opponents.
On a beautiful sunny day PLTC enjoyed a close competitive match followed by an al fresco meal and drinks hosted by Windsor.
Unfortunately when all games were added up at the end of the match, PLTC found themselves in second place for yet another year. The shield was handed to Windsor and will be held in their clubhouse for another year.
Thanks to everyone who put themselves forward for the match and enjoyed a great day out.