Coaching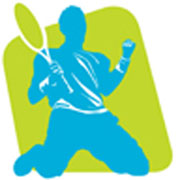 Our coaching programme is designed and delivered by Tennis Squad, including group sessions in line with the Tennis Squad Player Performance Pathway.
Classes run year round following our coaching terms. Split by both age and standard, they follow the Tennis Squad curriculum, ensuring that over a calendar year all participants will be taught every stroke and game tactic relative to their level. We aim to combine structured teaching with plenty of games and activities to develop all-round physical literacy.
Step 1: Choose your suitable session from our latest timetable (PDF download)
Step 2: Email us on windsor@tennissquad.net to enquire on space / book a free trial week
Step 3: Once you've enjoyed your trial session, enrol online.
Step 4: Stay informed on our coaching activities via our newsletter and social media groups.
You may also be interested in: