Leagues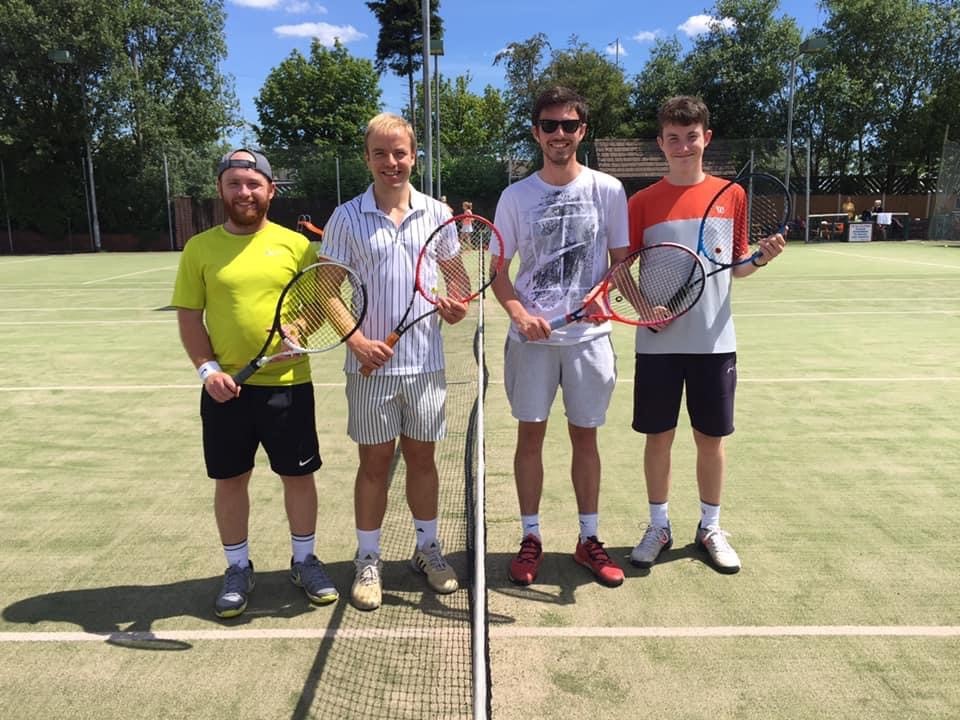 QBTC has had representation in the Staffordshire league for decades. The men have four teams and the ladies have one that play doubles matches against other teams in the area.
The men's A and B Teams currently compete in Divisions 1 South and 3 South respectively. A men's C Team was established in 2018 to accommodate more members, but also help introduce older junior players and new members to the club's team tennis. This team currently plays in Division 6 South. We have entered a men's D team this year to account for an increase in membership. The Ladies team were reintroduced to the league in 2017 and now compete in Division 3 South.
We also have 1 Men's and 1 Mixed Herefordshire and Worcestershire Winter League team.
So, whether or not you have played team tennis before, there is plenty of scope to represent the club at various different levels.