Adult Groups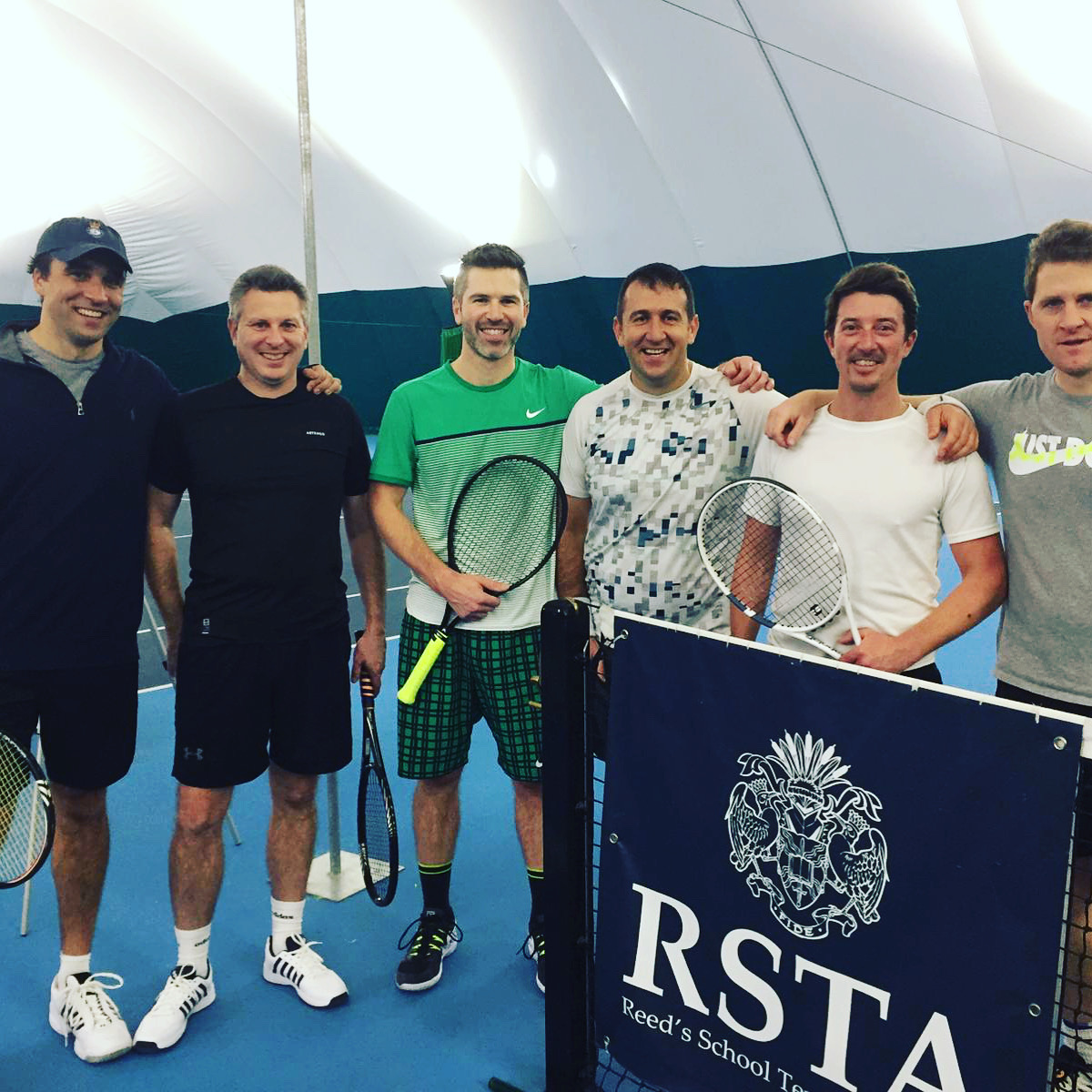 We offer Adult Coaching for all standards, whether you are just starting to play, returning to the game or an advanced player. Sessions are fun and focused.
"Friendly coach; we do different drills every week and there's a choice of indoor or outdoor courts."
Our coaches are patient and encouraging and will stretch you to improve your tactical and technical skills – whatever your level.
New Adult Class Offer - Try 3 classes for £30 !
Try 3 of our Adult classes for £30. We have Cardio Tennis, Mix In & Matchplay session, Basket Drills & Skills and Doubles Drills & Matchplay classes.
Book and pay for your 3 classes using this link: https://clubspark.lta.org.uk/ReedsTennisSchool/Coaching/Session/ea6e69a1-7b88-484a-b788-3f2465bb0898 and email tennisschool@reeds.surrey.sch.uk with your preferred choice and dates of classes and we will book you in.
Please note that if your preferred choice of class is full we will suggest an alternative.
All three classes need to be attended within a month of making payment.
Offer can only be used once per client.
Offer excludes individual lessons.
Offer applies to Adult classes only.
---
---
Look at our Class Descriptions below to see which one you would like to join.
Class Descriptions
Doubles Drills & Matchplay
A fun session focusing on doubles tactics, court positioning, drills and matchplay. Suitable for those who are new to the game or looking to improve their doubles play. Doubles is very tactical and whatever level you can learn new tactics and skills. We are excited to share some of the top tips and drills we have learnt from the GB Doubles coach – Louis Cayer.
Basket Skills & Drills
An energetic session focusing on hitting lots of balls via basket drills and other drills to improve your technique - whatever your standard.
Cardio Tennis
Cardio Tennis is a fun, sociable group fitness class set on a tennis court and open to people of all ages and abilities. Supported by music and qualified instructor, you'll get to hit lots of tennis balls during your class and have a great cardio workout at the same time. Your trained Cardio Tennis instructor will lead you through a 60 minute class consisting of a short warm up and cool down either side of a 40 minute full body workout. Bring along your own racket if you have one, if not don't worry we'll provide one. Wear comfortable gym kit and tennis shoes.
Sunday Social Mix In & Matchplay
This new, social session is designed to enable you to practise the skills you have learned in your coaching sessions. It is coach led and after a few drills to get you started, it will be a Mix In & Matchplay, both singles and doubles depending on numbers and preference. The session is aimed at both Adults and Juniors 12+ (who can rally well, rather than those just starting to play) - it is a mixed session. The session is pay as you go, in advance, to secure your place book and pay via the Course Search Tool. £13.50 per person per session.
Great feedback received so far, do come and join in !