Club
RATC AGM Update
Sat, 25 Sep 2021 00:00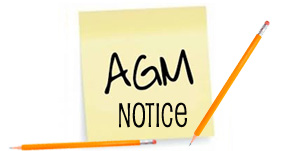 As per earlier emails, the RATC AGM will be on Saturday October 2nd at 5pm in the Youth In Romsey building. The intention is to have a drinks welcome at 5pm with the AGM starting at 6pm and closing at 7pm.
A few items for your consideration in advance:
Attendance. Please could you email Nick (

[email protected]

) to confirm if you will be attending. Youth In Romsey has a capacity limitation and given COVID circumstances, we need to ensure we don't overfill.
Nominations for Committee Positions. We are looking for a Membership Secretary and a Social Secretary. If you are considering putting yourself forward for either of these positions, please provide your nomination by Wednesday 29th September to the Secretary (email above) with 2 member proposers.
Member Questions to be Raised at AGM. If you wish to raise a question to be addressed at the AGM, please provide to the Secretary by email by Wednesday 29th September.
Proxy Vote. If you are unable to make the AGM but still wish to vote on any of the agenda items, please send your vote direct to the Secretary.
If you are experiencing any COVID symptoms, unfortunately we will not be able to allow entrance to the AGM.
Reports from the Treasurer, Membership Secretary, Match Secretary, Head Coach and Club Development Officer will be provided in advance for your review.
Let me know if you have any clarifications of queries. Look forward to seeing you at the AGM.
Nick
RATC Secretary