ABOUT US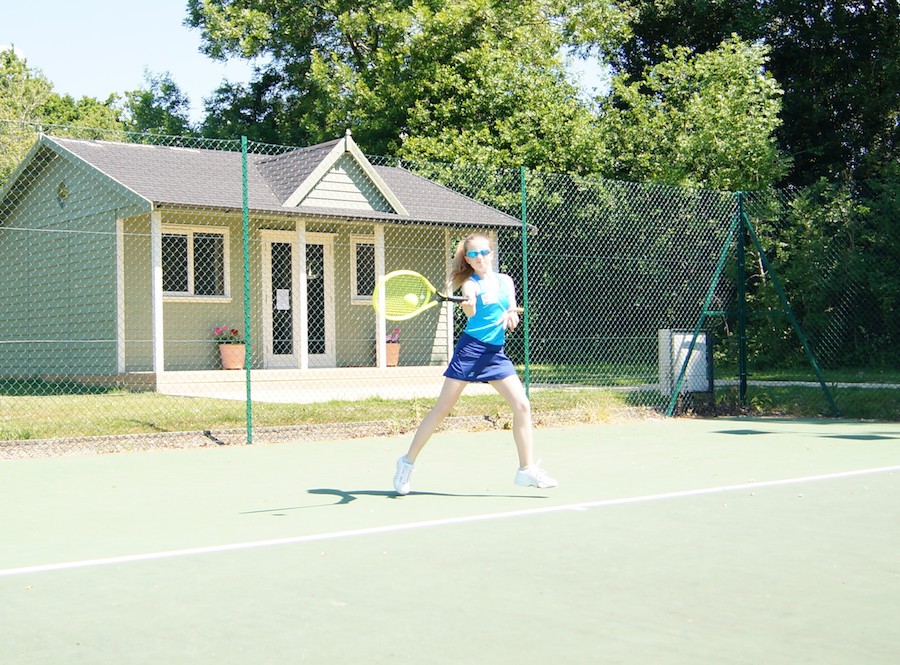 Courts and Facilities
The tennis club has four courts – two acrylic and two all-weather tarmac, all with top quality floodlights.
The courts are locked with combination padlocks. Following payment of your subscription you will be notified of the number. It is of course important that the number is kept confidential – please don't share it with non-members. A different number is used for the lock on the door of the tennis storage hut and in here you'll find a supply of used balls you are welcome to play with and the switches for the floorlights. Please ensure that the courts and hut are locked after use.
The floodlights can be operated free of charge, though we levy a £20 extra fee on subscriptions for those who wish to play regular winter evening midweek tennis. Please ensure that you use them carefully and light only the court you need. Importantly, please turn them off when you have finished! NB: they must not be turned on again until they have cooled. Please allow 15 seconds between switching courts on to prevent fuses tripping.
Please notify a committee member if you see misuse of any of the facilities.