Competition
Ladies 1st Team win Premier Division
Sun, 01 Sep 2019 00:00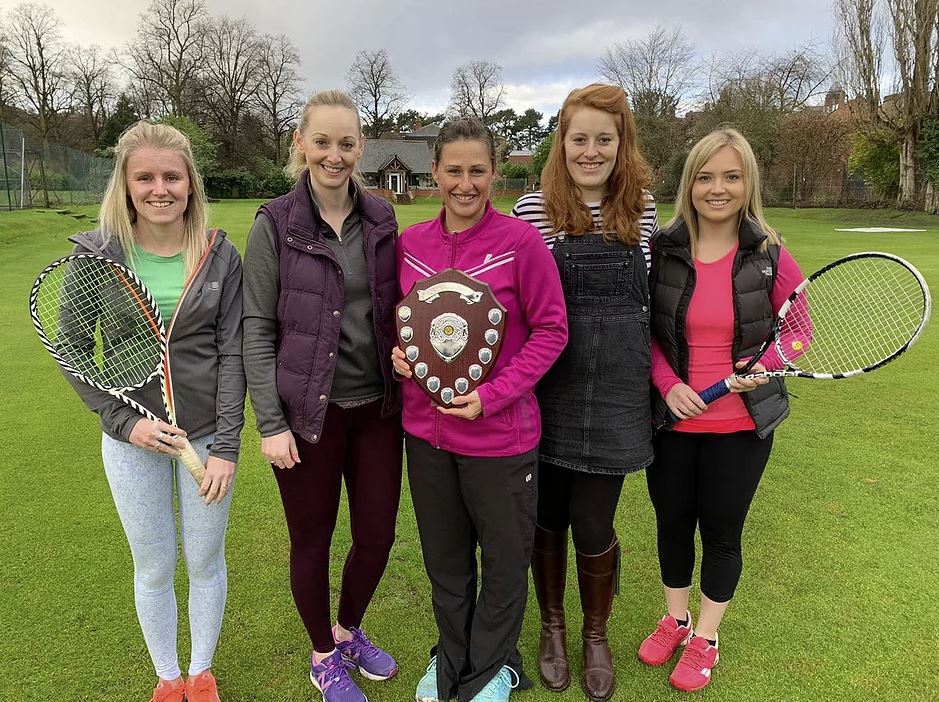 rewsbury Lawn Tennis Club's ladies team were delighted to triumph in the ladies premier league - sponsored by Pure Collection - following the success of Oswestry Tennis Club's first team in the opening year.
Captain Cheryl Evans was joined in the winning Shrewsbury Lawn Tennis Club team by Samara Pateman, Katy Thompson, Emily Hay and Kayleigh Hughes.
Cheryl said: "It was a strong competition as all teams were at their strongest - that meant it was open to any of the teams to win. We were successful in winning every match, with one match against The Shrewsbury Club ending in a winning draw.
The Shrewsbury club were always right on our heels until our return match against them, which was a clear win and that helped us to clinch the title.
"We are looking forwards to trying to retain our title. We are welcoming a new member to the team and look forward to another challenging year."