We have a new coaching programme at Southsea Tennis Club starting on the 7th September, provided by Josh Barrett Tennis Coaching. This is available for all ages and abilities and includes something for everyone - beginners, advanced, Cardio tennis, groups, individuals and much more.
If you are thinking about joining the Club why not come along to try a sesson. Please see below for the weekly schedule. Click here to book adult sessions and click here to book junior sessions.
We look forward to meeting you on court!
Please note that all sessions must be booked in advance
* New sessions available 2021
**Invitation only (please contact Josh Barrett to book onto this session)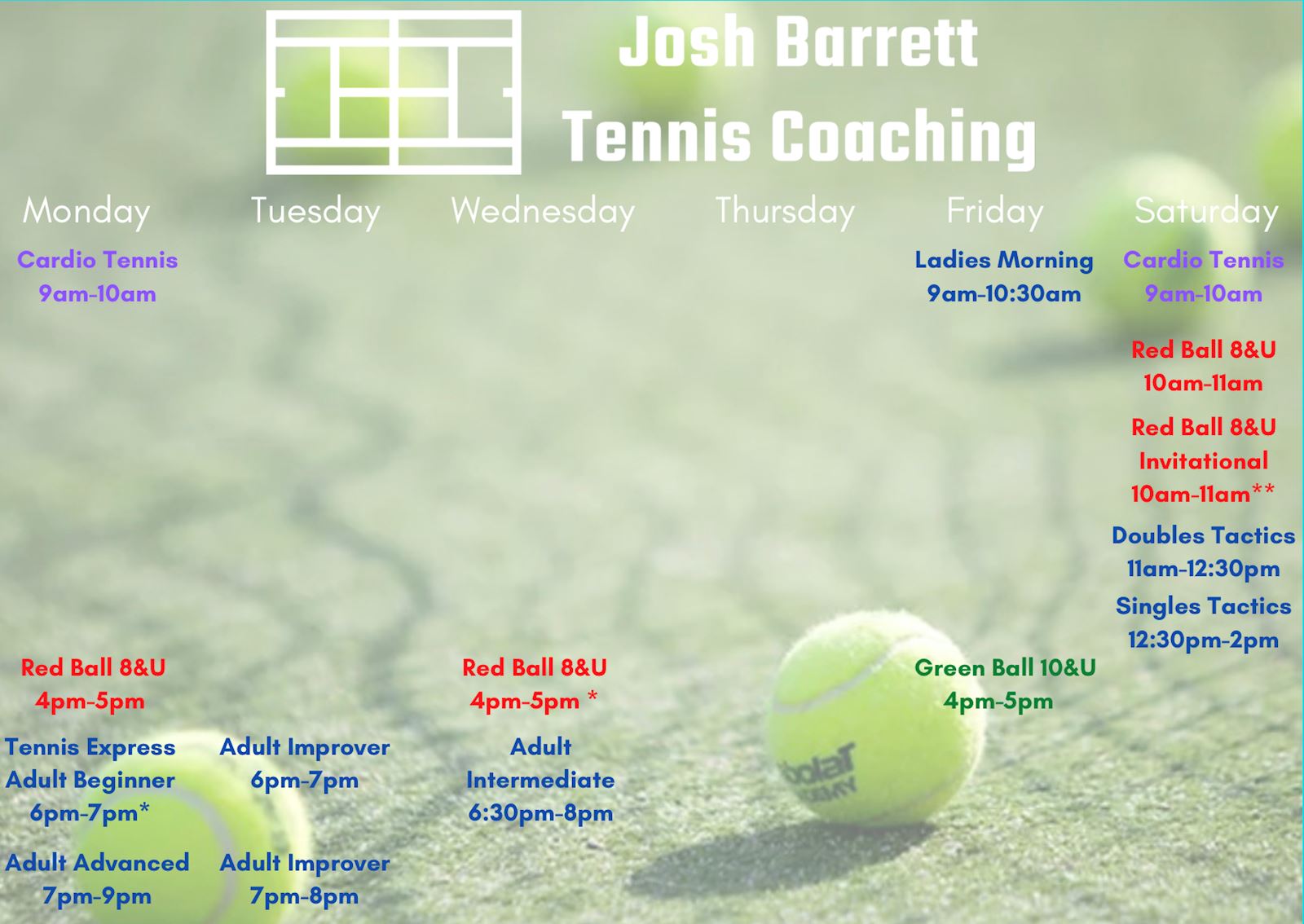 For further details please contact Josh on 07891066989 or email: [email protected]