Running a Members Club
Tue, 13 Oct 2020 00:00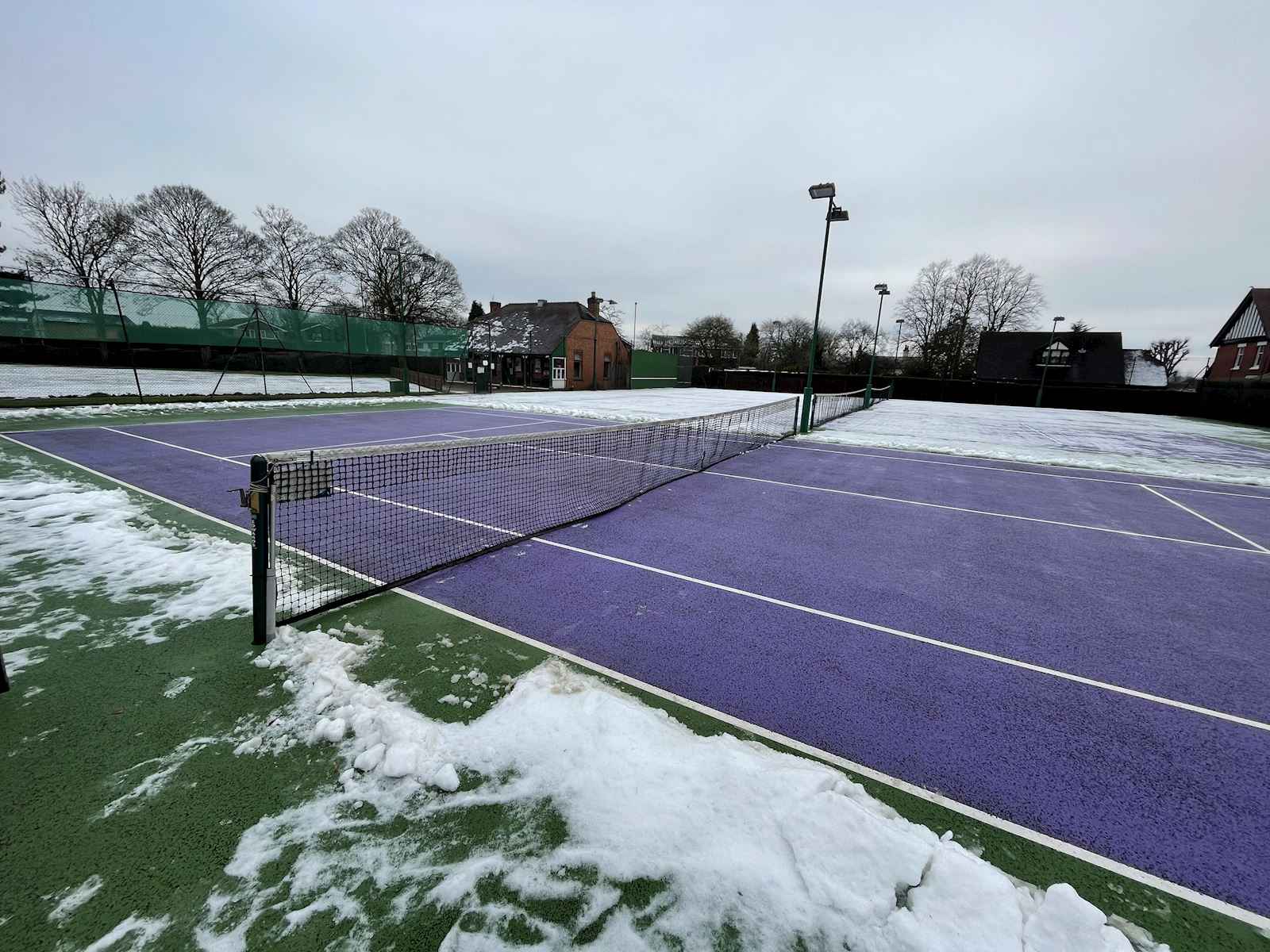 Running a members club ……
Ever wondered… where does my adult membership fee equivalent to c. £2.50 a week go ….. and how are things run at Spital?
Where your membership subs go. The costs ….
Rates, water, gas, electric, insurances, refuse collection, grounds upkeep, repairs and maintenance, court painting (every 3 years), court cleaning (every spring), LTA fees, bank fees, accountancy and audit fees, sinking fund for capital items (like nets, flood lights), sundry items (locks and halogen lights and loo rolls).
NB: our adult tennis membership fees are the lowest in Staffs. Visitor fees are an important supplement to annual fees as is payment for flood light tokens … these keep our base membership fees down.
How do things happen?
We're a small club with no paid administrators - its volunteer members. We have a tennis committee, a bowling committee and from these are drawn 7 directors of The Spital Bowling and Tennis Club Ltd who constitute the management committee of the club. The chair and vice chair are held by directors representing tennis and bowls with these roles rotating annually.
What do these groups do? Here's a flavour ….
Governance and stewardship of club funds – regular meetings with minutes, annual financial accounts and audit, operating a bank account, discharging duties as directors
Organising utilities and services
Organising planned maintenance and cleaning – we have a paid maintenance and grounds person (Steve). He is not a member. You will often see him at the club on Sunday mornings.
Organise larger ad hoc repairs and cyclical jobs like court cleaning and painting, holes in the fence, tree surgery…
LTA liaison: agreeing policies and procedures that must be in place. E.g. Health and Safety, Diversity and Inclusion and Safeguarding. These things are not optional as an LTA affiliated Club. We have a club Welfare Officer who is DBS checked and trained in safeguarding.
Setting annual fee levels
Run the Club web site and Clubspark system – queries and onboarding new members, ensuring membership and visitor fees paid
Communicating regularly with members
Monitoring, interpreting and applying regulations and guidelines to ensure we are Covid secure
Organising coaching through Microsports
Hosting the adult social sessions on Wed and Sat
Maintaining good relationships with neighbours (we do occasionally get complaints)
Dealing with complaints from members (yes, we do get these)
Registering teams for the Burton Leagues and running them through the season (not 2020)
Running the Wimbledon ballot
Organising tournaments and social events (not in 2020)
Paying in banking
Managing tokens and payment for flood lights
Acquiring sundries e.g. locks, keys for club house
Putting the bins out
How Can You Help and Ensure the Club Thrives?
More tennis committee members would be really welcome. It's just 6 of us in Tennis, were all super busy with the majority in full time employment
Engage with your Club – if everyone just turned up and played but did nothing else then the Club would cease to function. David Lloyd would be the predominant tennis model - they will run everything for you, but you'll have to pay.
Attend the Tennis AGM, provide ideas how we might develop the Club … better still help us implement them.
We understand not everyone wants to join a Committee so you could help by volunteering for a specific thing. For example:
Organise a tournament or social event (next year!)
Agree to host a few of the Social Tennis Sessions
Help to run a mix session for juniors and / or families
Help with a specific maintenance task
Attend and support the Adult Social Tennis Sessions. These are important for new members providing an opportunity to meet "old hands" and to play tennis. NB: When you come to an Adult Social Tennis Session be ready to mix in … it's all abilities including beginners
Encourage friends to join Spital
Support Matt's coaching sessions
Note any maintenance jobs that require addressing in the maintenance book in the clubhouse. It may take Steve a while to get to some issues, but first step is always to log them.
Observe club rules and etiquette e.g. pay visitor fees online and upfront … we really don't like chasing members
When things aren't as they should be and "cock ups" happen be mindful of what goes on in the background to enable the Club to run. The Committee are volunteers doing their best within the time available.
Ask not what your Club can do for you … but what you can do for your Club …