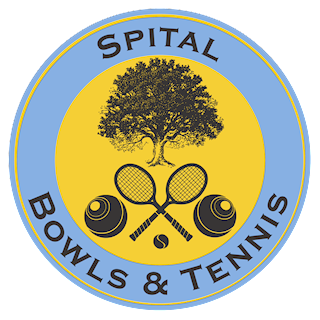 Welcome to the Spital Bowling and Tennis Club!
Boasting a large crown bowling green and three floodlit, hard surface, all weather courts, there is hardly a better place to play bowls and/or tennis in Tamworth. We would say that because we are proud of our club and wish everyone in Tamworth area who loves bowls and tennis would join us! Details of playing arrangements can be found under the relevant section headings.
We are a private members club, so you need to join in order to take advantage of our courts and facilities. Visit the page about membership packages to find more, or come along to visit when play is going on and someone will be able to answer your questions. Members can use the booking page to reserve courts from 9am to 9pm, 7 days a week, apart from certain blocked out times for club sessions, coaching and league matches.
All ages and abilities are welcome. If you are an adult and just want to play for fun and make new friends, come along to the club sessions where we tend to play doubles and everyone mixes in. If you are more serious about your play then come to team practice and you may get selected to play in one of our teams playing in the Burton Lawn Tennis League.

Our club coach offers regular group and individual coaching sessions for juniors and if you are an adult wanting to improve your game coaching can also be arranged. Visit the Coaching page to find out more.
Club sessions are on Saturday afternoons from 2pm and Wednesday and Friday evenings from 6pm.
Ladies practice and match nights are on Mondays at 6pm. Men's practice and match nights are Tuesdays at 6pm.
Mixed doubles practice is on Thursdays at 6pm with matches typically either Thursday or Friday.
We currently have two ladies teams, two men's teams and two mixed doubles teams in the RTP Burton Lawn Tennis League, which runs April to September.
We also compete in the Cup and Saucer league which is a competitive ladies league with matches from April to September like the other leagues. Practice sessions and matches are played during the day (Mondays and Wednesdays) unlike the other leagues.