Club News
Thu, 11 Mar 2021 00:00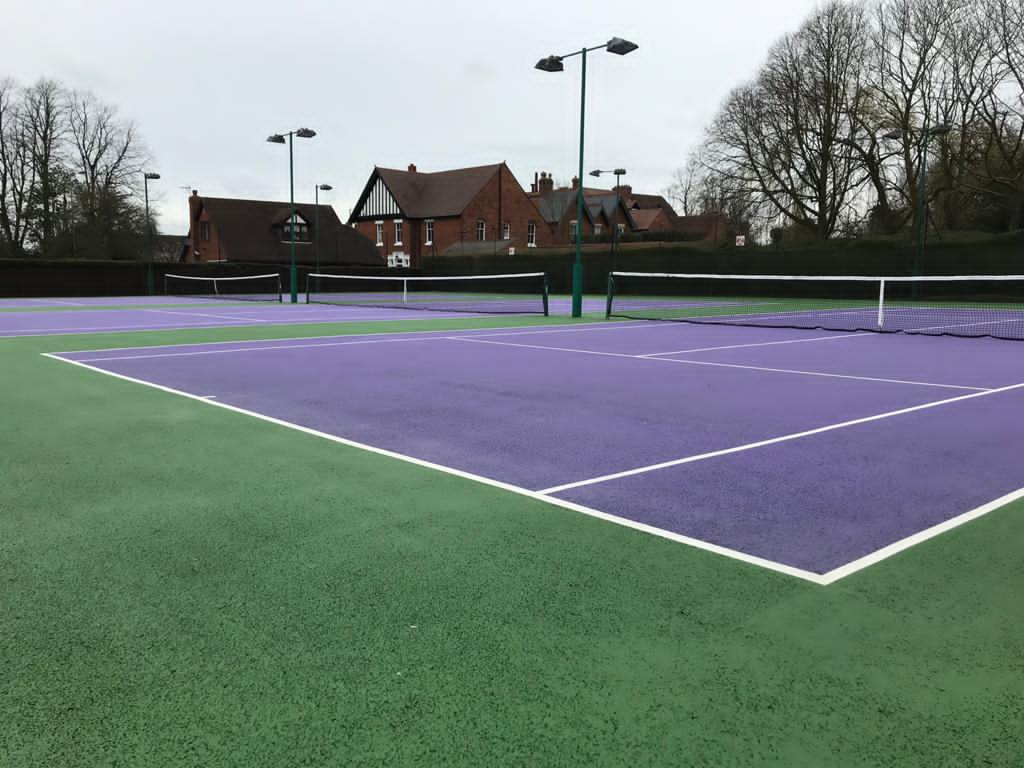 Spital Update March 2021
Hope you are ready for the resumption of tennis!
We will re-open on Monday 29th March and are looking forward to seeing you back on Court.
COVID Arrangements
Arrangements will be broadly in line with those before lock-down. Key points to note to make Spital a secure environment for all members are;
Please book all sessions online via Clubspark. Other than Club open sessions please do not just turn up and play.
You can play singles and doubles on Courts 1, 2 and 3. Courts 1 and 3 should be booked in priority before Court 2.
Unless a supervised club session (see below), the maximum group size for mix-in play is limited to 6.
Social distancing (2m) should be observed on and off court.
Use alcohol-based hand sanitiser gel before and after play and after touching shared surfaces; avoid touching your face.
Please don't adjust the nets, they should be set to the correct height.
Don't shake hands, high-five or make physical contact with other players.
The clubhouse may be accessed to use the toilets and floodlights controllers and must otherwise be kept locked. When inside please do not use the electric hand driers. You should clean your hands before and after going in, and there is a hand sanitiser station just outside available for you to use.
If you have any litter, including tissues or wipes, kindly take these items home with you and dispose of them safely.
Opportunities to play tennis when we re-open
These will remain;
Monday 10am – Ladies Cup and Saucer*
Wednesday 10am – Ladies Cup and Saucer
Wed 6pm – Adult Social Tennis … just turn up with your racket and some tennis balls
Sat 2pm – Adult Social Tennis … just turn up with your racket and some tennis balls
Use Spital Tennis Whats App group to find singles / doubles partners. Or contact a Committee member and we'll try to introduce you to players.
*Ladies Cup and Saucer is an inter club daytime league. At present the league is not taking place but Spital Ladies are playing at the Club. All adult players are welcome - any member who is interested should contact Sandra Yates 07764 812516
Improving our Facilities
We've been busy during lock down and are investing in maintaining and improving facilities
Courts have been professionally cleaned
New nets have been ordered and will be installed on all courts
New keypad gate locks for the courts have been ordered and will be installed shortly. We will let you have details of the combination nearer the time and this will also be referenced when you book via Clubspark. These keypads will be less "fiddly" than padlocks.
We are looking to replace the token machines in the club house for controlling flood lights
Membership Fees 2021/22
Our new membership year commences May 1st.
We are very grateful of your support and understanding over the last 12 months particularly during periods when the Club has been forced to close in line with COVID restrictions. In reviewing membership fees for 21/22 we have kept this in mind. Therefore, for those renewing membership we will be offering you reduced rates for 21/22.
For new members will be holding fees flat at 20/21 levels. We have also reduced our junior fees slightly.
We think our fees are probably best value in Staffs!
Renewal membership fees should be accessed and paid online via Clubspark. We will let you have more details w/c 5th April when we will e mail existing members a link you can use to renew. Alternatively, you will be able to do this yourself via the Clubspark site.
If anyone struggles with the link or Clubspark then just speak with / email the committee at [email protected] and we will sort renewal for you.
Tennis AGM
Our Tennis AGM will take place Thursday March 25th at 8pm on Zoom.
Coaching
Matt Bode is our club coach.
Matt is available for individual coaching sessions on request.
Junior Coaching is on Saturday mornings from 10am.
There will be a Junior tennis camp over both Easter weeks. These two blocks are 6th – 9th April and 12th to 15th April
Adult group coaching returns from Thursday 22nd April at 6pm. This will run for 6 weeks at cost £5 per session
You can contact Matt via [email protected] or 07462543486 or you can book online using the microsports website.
Visit www.micropsortsltd.com, click booking, select Spital, select appropriate options and then checkout.
Welfare Officer
It's a requirement of LTA affiliation that tennis clubs appoint a Welfare Officer responsible for safeguarding, and for the past three years Roy Layton has undertaken this role. Roy is now handing this on to Ian Jones. The club is extremely grateful to Roy and wishes him the very best for the future!
The Spital Tennis Committee
(aka Andrew, Anne, Barbara, Gary, Ian, Ruth)
You can respond to this e mail, speak directly with a Committee member or e mail the Committee at [email protected]