Club
Spring into Tennis
Wed, 22 May 2019 00:00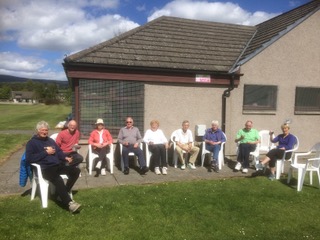 The annual "'Spring'* into Tennis" open event with freebies was held at the court at
11am - 3pm on Sunday 12 May 2019.
There was a turn-out and membership was increased by several percent, a club record.
One low-resolution photograph was taken of the event to comply with the club's commitment to reducing energy consumption.
*Please note that our lawyers are aware that the Tarland Tennis Club Committee cannot be held responsible jointly or severally for absence of "spring-like" conditions on the specified or any sunsequent date.