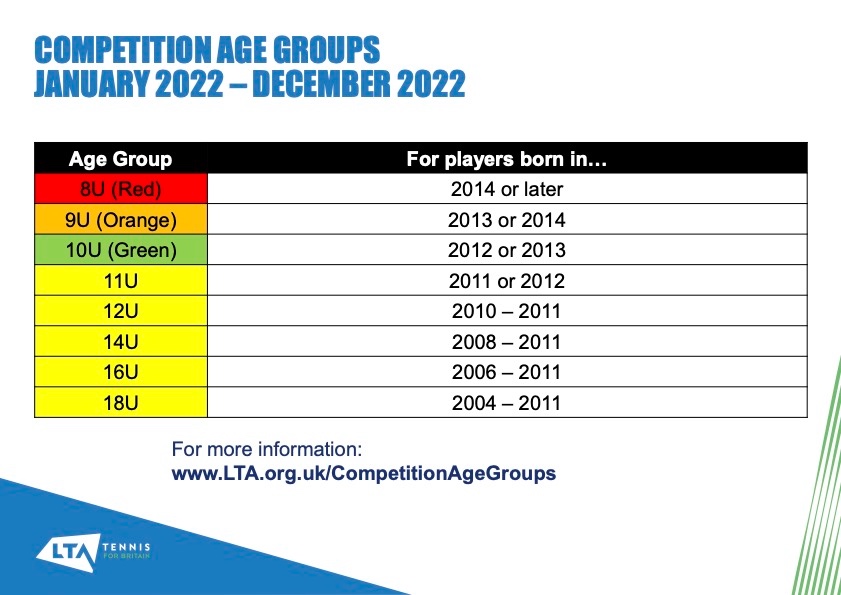 We encourage all players to compete atleast once a month because its fun and gives players a chance to further develop their skills. We start of the process of competing within our training sessions and then recommend that players attend one of our LTA sanctioned events. We are very conscious that it can be a daunting experience and make sure that the competition is the right level for their ability so the child gets a positive experience.
Singles ladder | sign up now and start climbing

As well as the many other competitions and social play we offer at Northampton Tennis4All, we run an ongoing singles club ladder competition for our yellow ball players.
The ladder is run through a simple and fun app called Sportch
Summary
The singles tennis ladder is open to all members of any ability.
After signing up, you will be placed in dynamic zones of 5 within the overall ladder. Your starting position is based on how you self-assessed yourself during registration and your position will change in real time as and when results are submitted.
The concept of this ladder allows you to join at any point, play as much or as little as you want and take a break or leave when required. It's extremely flexible.
Everything related to this competition from chatting to reporting results is done through the app. Do check out the news feed from time to time to see how other members got on and to know when new players join.
GOOD LUCK!
How to join
All Mini Red events have an experienced scorer for every match. Mini Orange & Green events are closely watched an LTA qualified referee and court supervisor.
Our LTA R4 referees Tom, Rob, Ollie and Imogen run Grade 4 & 5 events throughout the year both indoor and outdoor.
To enter our events you must be registered with the LTA and have a LTA rating, please join here if you have not.
https://www.lta.org.uk/member/benefits/
To enter any events please click the links below
Reminder - players will be accepted for Grade 5 competitions on a First Come, First Served basis according to new LTA guidelines. In Grade 4 events players will be accepted based on their ranking.
To enter any competitions around the county/country please visit https://competitions.lta.org.uk/tournaments
Upcoming Events at our venues
19th June
Dallington Lawn Tennis Club
8U and 9U
https://competitions.lta.org.uk/tournament/3e4c4dca-3dfa-46b9-9115-eee4eeed585e