School Tennis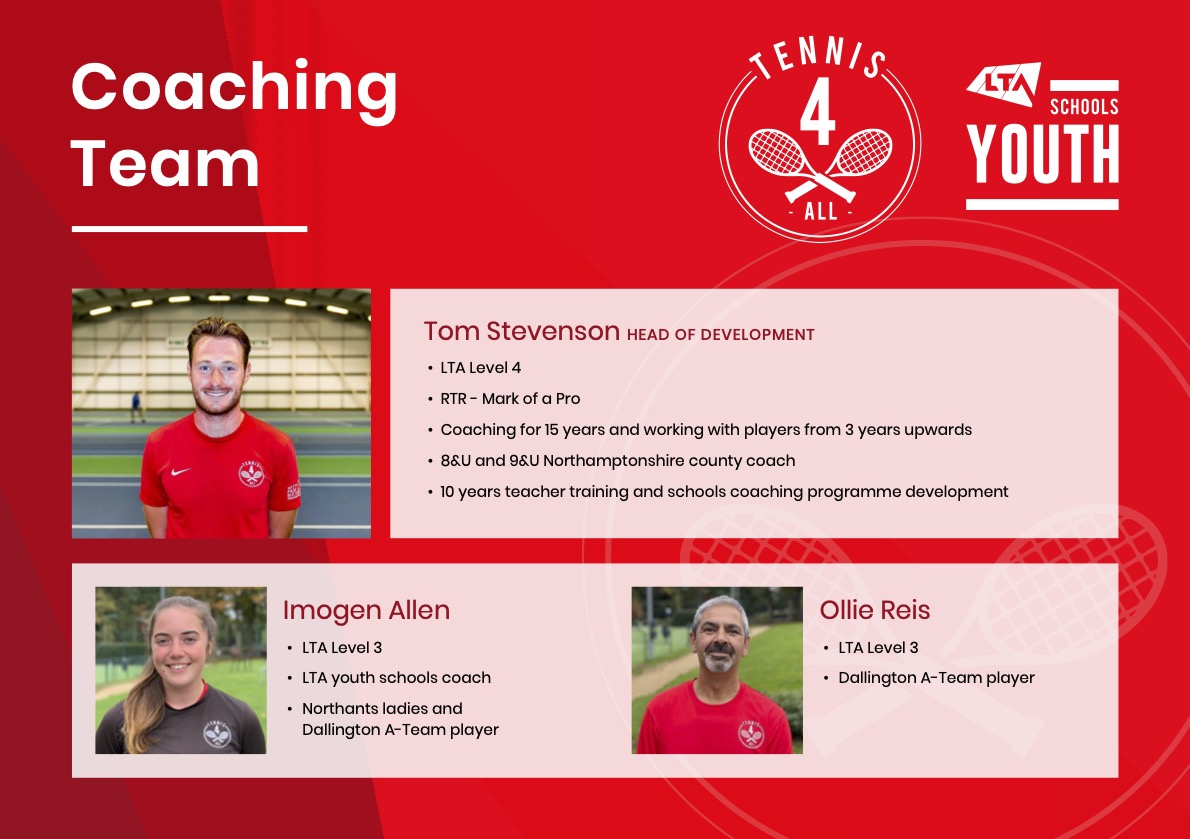 We run various school programmes around the Northamptonshire area. We offer a variety of coaching programmes to all of our schools, most of which run all year round.
We offer different options tailored to every school's need
Tennis coaching in schools
Teacher CPD and Young Leader Course (all receive certificates and free LTA t-shirts on completion)
Before and after school clubs
Lesson plans and inspiration
LTA Youth Schools Plans
https://lta-tennis.force.com/schools/s/
We work with schools throughout the year to help improve the standard of student's fundamental skills, which could lead to greater performance in many other sports as all skills are easily transferable.

Working cooperatively on small competitive tasks to improve competence and confidence are a key part of what we do, Maths and Literacy are also incorporated into our lessons.

This support can be offered all year round not just in the Summer or the run up to a School Games Competition.
We have experience of coaching all ages of children and young adults within a school environment.
Whether schools are looking for tennis during curriculum time, afternoon sports sessions, breakfast club sessions or as an after school activity, we can create a suitable coaching programme to inspire the greatest improvement and enjoyment for your pupils.
Mini tennis and full tennis coaching is available for all abilities.
If your school might be interested in Northampton Tennis4All coming to your school please contact: [email protected]
Tel:07725052121 .