Kent LTA League Finals
Mon, 21 Mar 2022 00:00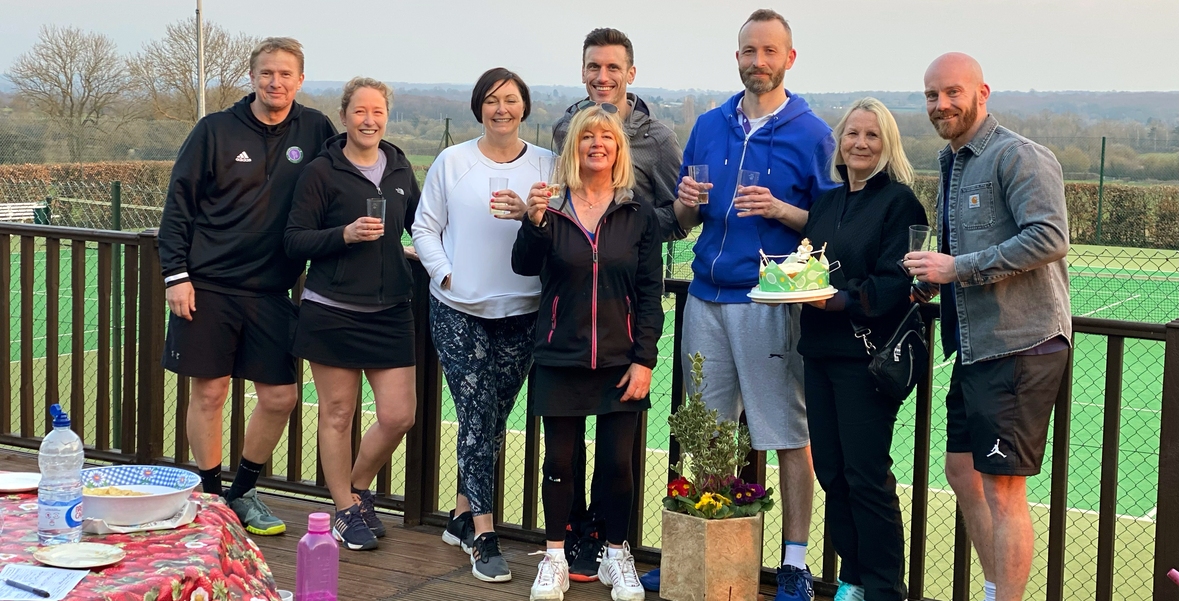 Mixed 1 Match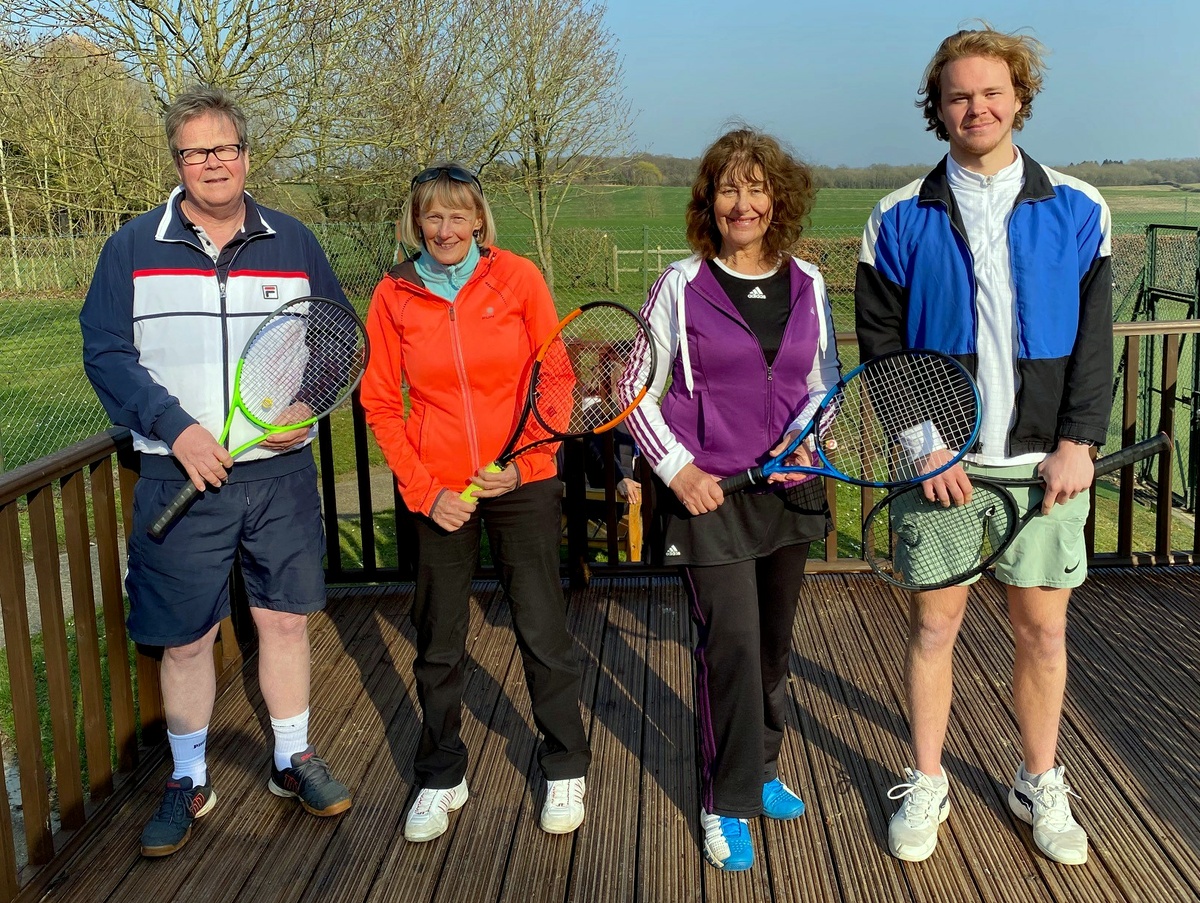 Sunday 20 March 2022 saw the TTC Mixed 1 team win the final of division 6, beating Gravesham by 4-0.
This is the second successive 4-0 final win by the team of Audrey Goodworth, Annette Eccott, Tom and Simon Middelboe, but as with the match last September against Blackheath, the match was much closer than the score suggests. Annette and Tom had two titanic battles, winning 6-3 and 7-5 against Gravesham's 1st pair and 6-1, 4-6, 1-0 against the 2nd pair with a total game time of 3 1/2 hours. Audrey and Simon's matches were more comfortable, but with Simon playing for the first time in more than a month from an injured ankle, the outcome was always in doubt.
What made it an absolutely fabulous day in the brilliant spring sunshine at Trottiscliffe, was the first team being able to cheer on their colleagues in the Mixed 2 team who went on to win an even tighter final against Kings Hill Community Tennis to complete a historic double for the club.

Mixed 2 Match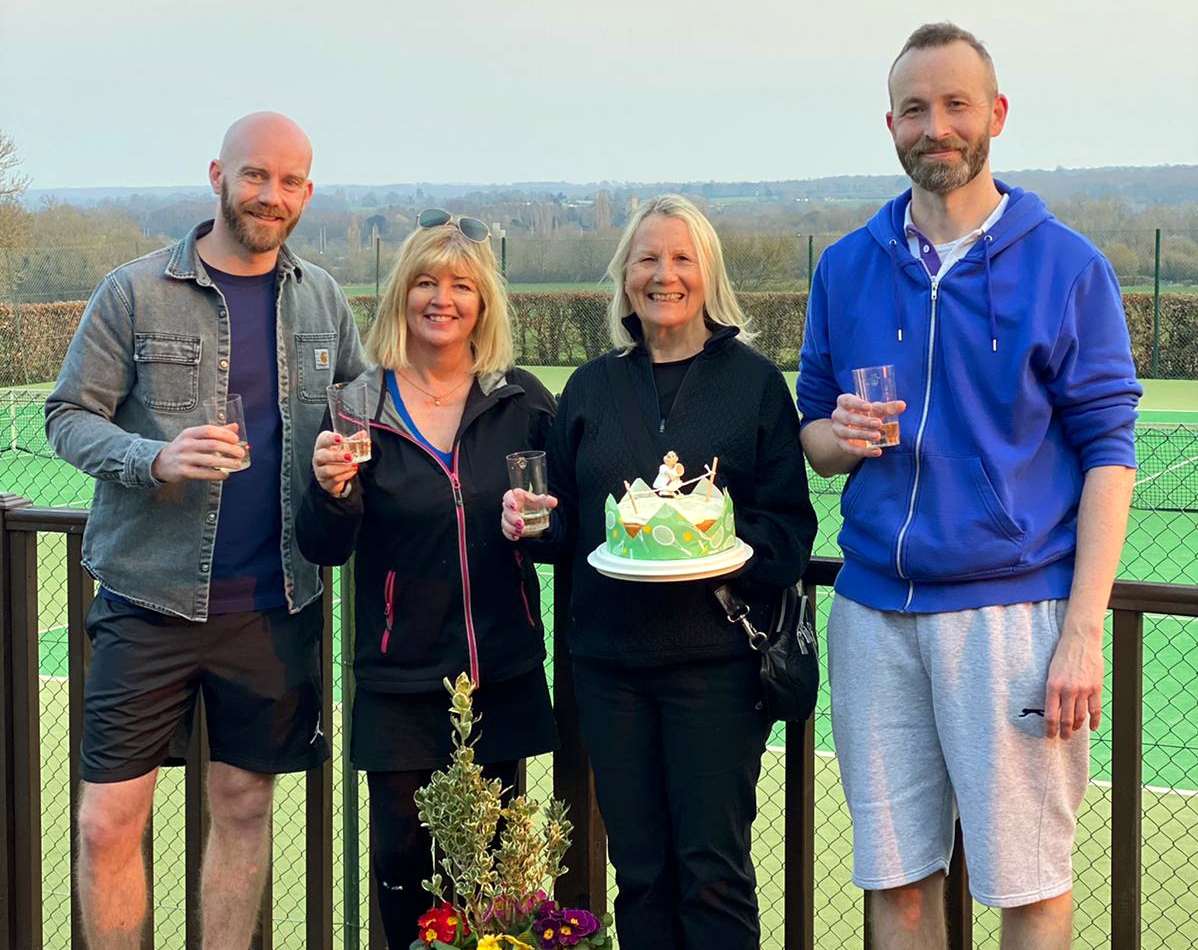 The division 7 final was against Kings Hill Community Tennis. The TTC mixed 2 had a very close match with Sue Gilroy & Andy Shumaker losing 0-2 against the first pair after a two-hour rubber. Fortunately, Janice McConnell & Will Pook managed to win a set against the first pair eventually losing 2-1, again after a very long battle, but this was enough to win the overall match as the opposing second pair were beaten 2-0 by both the TTC pairings.
It was a great match against pleasant opposition with some really good tennis. Prosecco and cake completed the day in grand style.
Julia Smith was unable to play in the final but thanks go to Julia for captaining the team during the season and leading them to the finals.