Kent League - Club Milestone
Sun, 19 Jun 2022 00:00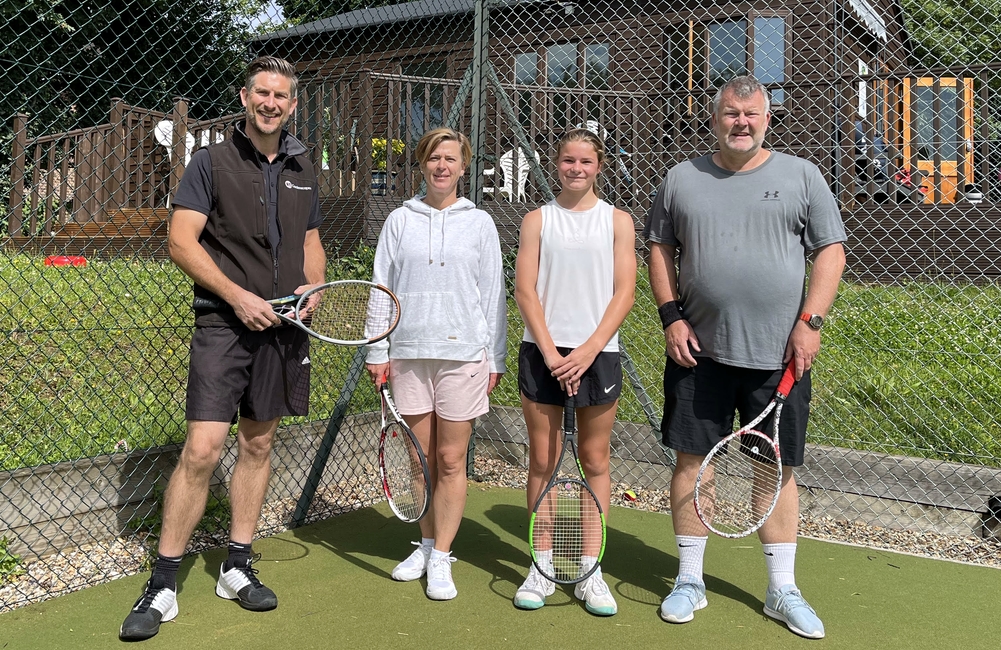 Sunday 19th June proved to be a significant day for the club as our first junior player transitioned to league tennis. Imogen Mockford, who is 14 yrs old and has progressed through the club's coaching programmes run by LoveSport, played for the Mixed 3 team against Gravesham 3.
Imogen proved to be an instant success, partnering Phil Stevens to a 6-0 6-0 victory in their first rubber. Their second rubber against the heavy-hitting Gravesham first pair was a much closer and tense affair. Imogen and Phil finally succumbed 4-6 3-6.
With TTCs other pair, Rob Tipler and Claire Burns, winning one rubber and losing the other, the match went to count-back with TTC claiming the win on games.
An impressive debut for Imogen and the hope that more juniors will progress to playing in the club's LTA league teams in the future.
Phil Stevens - Mixed 3 Team Captain