Competition
New Year's American Tournament
Thu, 06 Jan 2022 00:00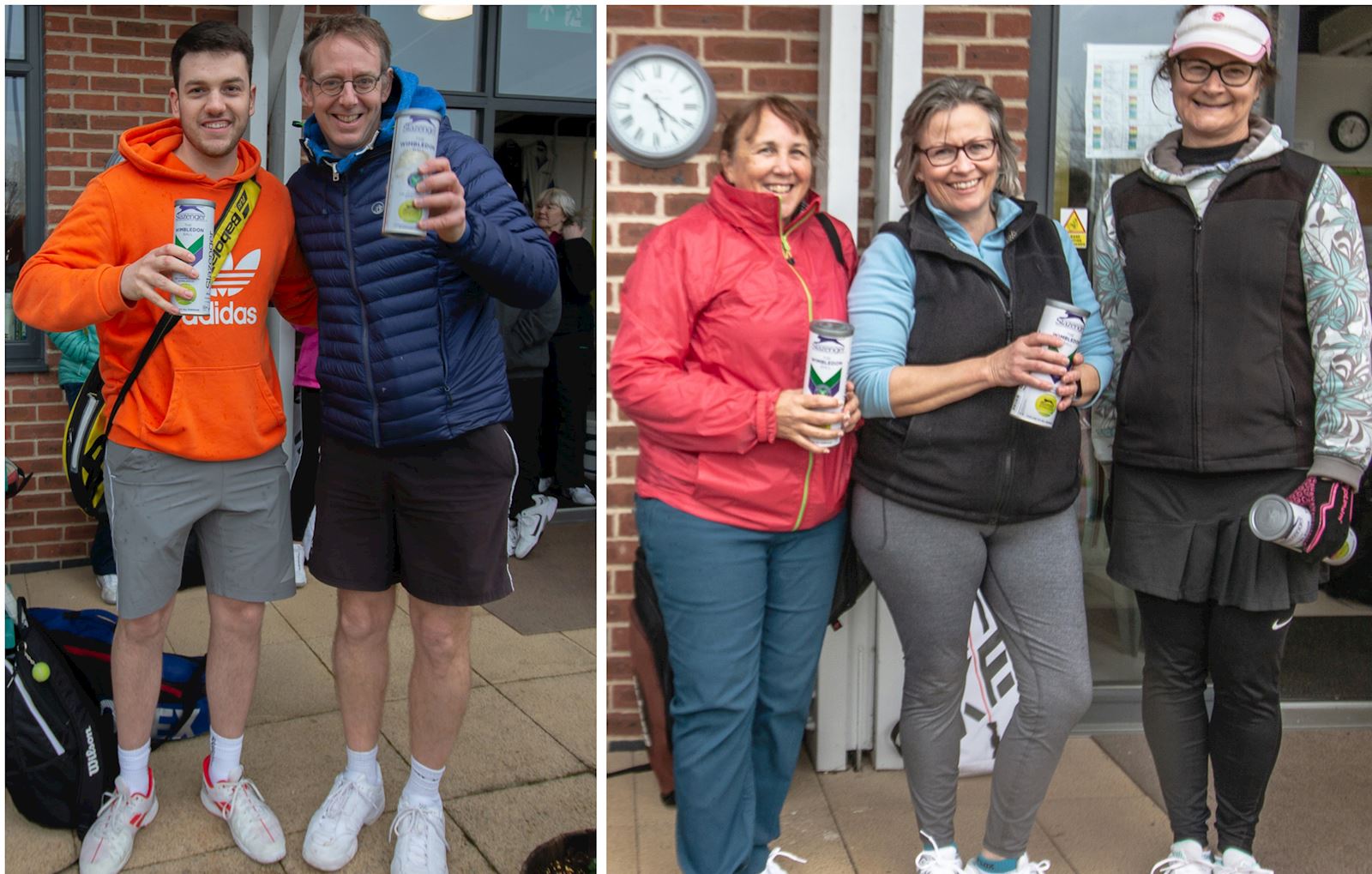 On 2nd January, the club held its largest ever tournament with 18 pairs participating in our New Year's American Tournament. The weather was kind to us, being warm during the tournament and only waiting until the distribution of prizes before it turned wetter.
Ross Butler, Rob Lagden, Nicole West, Catriona Galbraith and Dee Jones emerged as joint winners. Chairman Mark Rowe presented them with some genuine balls that would have been used in the 2020 Wimbledon Tournament (see photos courtesy of Noel Brathwaite).
We were all grateful to James Butler and Paul Stachura who organised the tournament impeccably, while Judi Wilde made sure we all had some mulled wine so that everyone went home with a smile!