Welcome to
West Herts & Watford LTC
About the Club - Tennis During Lockdown
IMPORTANT CLUB UPDATE
Dear All,

Message to all Members: 2nd June 2020

We have good news that we hope will increase tennis play at WHTC following lifting of government and LTA restrictions this week.

Doubles can now be played between mixed households. So, you can play with 3 individuals not necessarily from your household.

The key thing to remember is when playing - you must maintain the two-metre distance and agree beforehand whether you or your partner should cover shots down the middle. We want you to enjoy this new dimension to your game but as always we have to advise that you, our Members, play at your own risk.

Singles play is preferable so please limit doubles if possible.

Balls can now be shared, but please sanitise your hands before and more importantly after play. We do advise players to bring their own hand sanitiser and keep it on court. DO NOT touch your face. For singles we would still recommend using your own clearly marked balls.

We want to encourage you to play as much as possible and have extended booking times so that our Members can now play two: 1.5-hour sessions per day.

Once again - please remember that social distancing is still very much in place, as well as always sanitising hands before and after play.

We have been made aware that many empty tennis ball cans have been left on the courts. Please can you take these away with you and recycle them in your home bins.

Enjoy your doubles and singles practice and games, and as always, stay safe.

Regards
Jeff and Neil
(Co-Chairmen)



West Herts & Watford LTC

Unsubscribe


Morning members

The committee have decided to ease the restrictions on play from tomorrow morning(Weds 27th May). The courts will now be open until 9pm, and all members will be able to book 1.5 hours of play per day.

We would ask those members that are currently off work to try and play in the daytime if possible, as this will ensure that anyone currently working will be able to play in the evening after work.

Just a gentle reminder to ensure that the measures that we put in place with regards to 2 metre rule, using the sanitiser and using your own balls are still adhered to.

Finally we would like to thank everyone for there patience and cooperation over the last 2 weeks at this difficult time, and we look forward to seeing you on court.🎾🎾🎾

Neil & Jeff
On behalf of the committee

IMPORTANT CLUB UPDATE
Just a quick update on the situation with the practice wall. Jeff and I have discussed it this morning and we are in agreement that the wall should be closed to members until further notice. Dave has just about managed to write "Closed" on the wall in chalk, but he did run out. If anyone has any chalk please could you bring it up to the club when you are up there next, and complete the message.
We would like to apologise for the confused messages that have been sent out, but hopefully you can appreciate that we have been rather busy with tennis stuff and unfortunately mistakes can and will happen.
Anyway, enjoy your tennis and the fine weather.
Neil & Jeff
Co chairmen
Message to all Members: 12th May 2020

As you are no doubt aware, Boris Johnson addressed the nation on Sunday indicating that we can play tennis as from Wednesday. And this means we can officially open the courts to our members.
To make the lifting of restrictions work, we have put together some simple Conditions and Rules. Our aim is to have a fair system so that ALL members can enjoy club courts and fully benefit from the relaxed rules on exercise outside, whilst remaining safe.
The courts will be open on Wednesday from 2pm and will close promptly at 7pm when gates will be locked. The reason for the late opening is to allow us time to prepare the courts, and to ensure a safe environment for all members. Thereafter the courts will be open from 8am every day (Mon - Sun) and will locked at 7pm.
These conditions and rules have been written on the back of our own Risk Assessment exercise. We are satisfied that we have done all we can to follow Government advice and LTA recommendations; also that our Club insurance safeguards us with the required coverage.

Conditions

1. Court Green 2, Court Blue 2,and all the grass courts will be closed. The clay court (when playable) will be prioritised for coaching by Dave Shann; otherwise he will take one of the other Tiger Turf Courts.

2. The clubhouse will be closed, so there will be no drinking water or toilet facilities.

3. Courts can only be booked for one hour per member or couple, per day This needs to be on the hour, not on the half hour.

4. The main gate to the tennis club will be open daily from 8am and will be locked at 7pm promptly every evening.

5. You will play at your own risk. There is a first aid box available in a green container outside the clubhouse. However, we recommend that you bring your own first aid equipment, as a precaution. In the unlikely event of a serious accident, you are allowed to break social distancing rules but be prepared to wear your own gloves and facemasks. It would be good to have these with you.

6. The car park is open and can be used.




Rules

1. Members can only play by booking via ClubSpark and cannot just turn up and play if a court is available.

2. Members can book a maximum of one-hour session per day i.e. 7 hours/sessions in total each week. Please also limit your total play to one hour per day.

3. Singles can be played against someone from another household.
4. Doubles can only be played by members of the same household.

5. Members must vacate the club immediately after playing and not congregate anywhere on the clubhouse grounds.

6. Hygiene:
a. Use hand sanitiser provider before entering the club and afterwards.
b. Only handle your own racquet. Clearly mark your balls and do not touch those belonging to others.
c. Always keep at least 2 metre distance to those outside your household (the grounds have been marked denoting distances to be kept).
d. Take all your own balls home with you when leaving the club.
e. Take any rubbish with you and do not dispose of it in the bins.
f. Do not share any food and bring your own water bottle.
g. Avoid changing ends or change at opporsite sides of net
7. Arrive at the courts no more than 5 mins prior to your start time. Please ensure you leave promptly at your allotted your finish time.

8. Allow players to vacate the court before entering and follow the social distancing markings (as you do in a supermarket).

9. Do not use the practice wall, for the time being.

10. If your booked court is occupied: wait to allow the game to finish - but remain 2 metres apart at all times. Please be respectful on this point.

Any member that is found to be breaking the above rules will be given an initial warning, and if they repeatedly break these rules, may be banned from the club.

Members of the committee will be doing regular spot checks/reviews every day to monitor and ensure adherence of these rules.

Dave Shann is immediately available for one to one coaching. He is carefully preparing safety measures and will ensure you are briefed beforehand.

The committee will reassess rules and guidelines every few days and will change them as necessary, based on updates from the government and the LTA. We will not hesitate to close the club if we feel members' safety is at risk.





West Herts & Watford LTC

Unsubscribe



About the Club
Located in the heart of Watford within the grounds of West Herts Sports Club, Park Avenue.
West Herts & Watford Lawn Tennis Club (Herts LTA affiliated) aim to provide excellent tennis facilities, accommodating competitive team, social and individual standards of play for all membership all year round while providing a friendly and relaxed environment.
The Club has tournaments all year round from Club & Handicap, Winter Box League Singles & Doubles League and monthly mid-week and Bank Holiday Specials.
West Herts & Watford Lawn Tennis Club is one of the largest clubs in the area offering 10 courts of which 7 are all-weather outdoor courts (6 Tigerturf and 1 Euroclay court of which 4 are floodlit) and our 3 'county renowned' grass courts.
The club caters for all playing abilities from beginners through to competitive players, and members can play friendly social tennis or progress to the Men's, Ladies and Mixed teams playing in Hertfordshire Leagues, Watford and District leagues and the Hot Rackets series.
In the junior section, players enjoy social and coaching sessions and can move on to team tennis competing in the Aegon team tennis.
The club provide two qualified coaches to meet all existing and new members' needs, offering group or individual coaching.
With over 80 junior members (age 5 -18 years), there are dedicated junior club tournaments, junior club ratings system and a very successful junior development programme which is regarded by the Herts LTA as one of the best in Hertfordshire.
Facilities
Located in the grounds of West Herts Sports Club - A modern clubhouse with changing rooms, wheelchair access/toilets & catering facilities
Your adult tennis subscription includes full membership of West Herts Sports Club which entitles you to use the bar, changing and shower facilities in the main clubhouse as well as:
Preferential rates for use of facilities at West Herts Squash and Fitness Centre
Reduced hire rates for the Sports Club Function Room
Free car parking during club opening hours including Hornet Match Days – However, please note that you may not leave the grounds without your car except when attending such a match
Full voting rights at West Herts Sports Club AGMs and SGMs
Representation through a nominated tennis member at regular West Herts Sports Club Committee Meetings.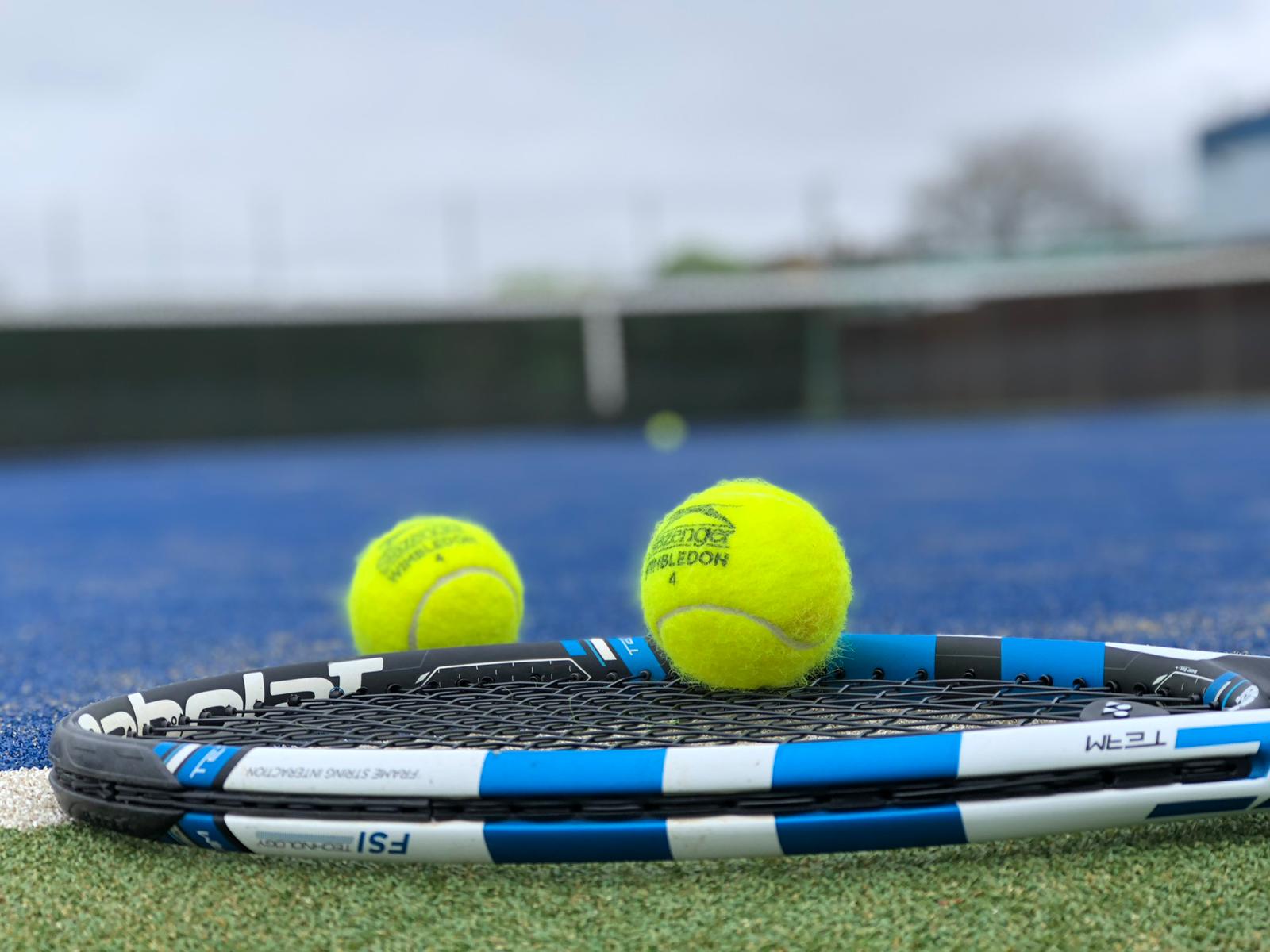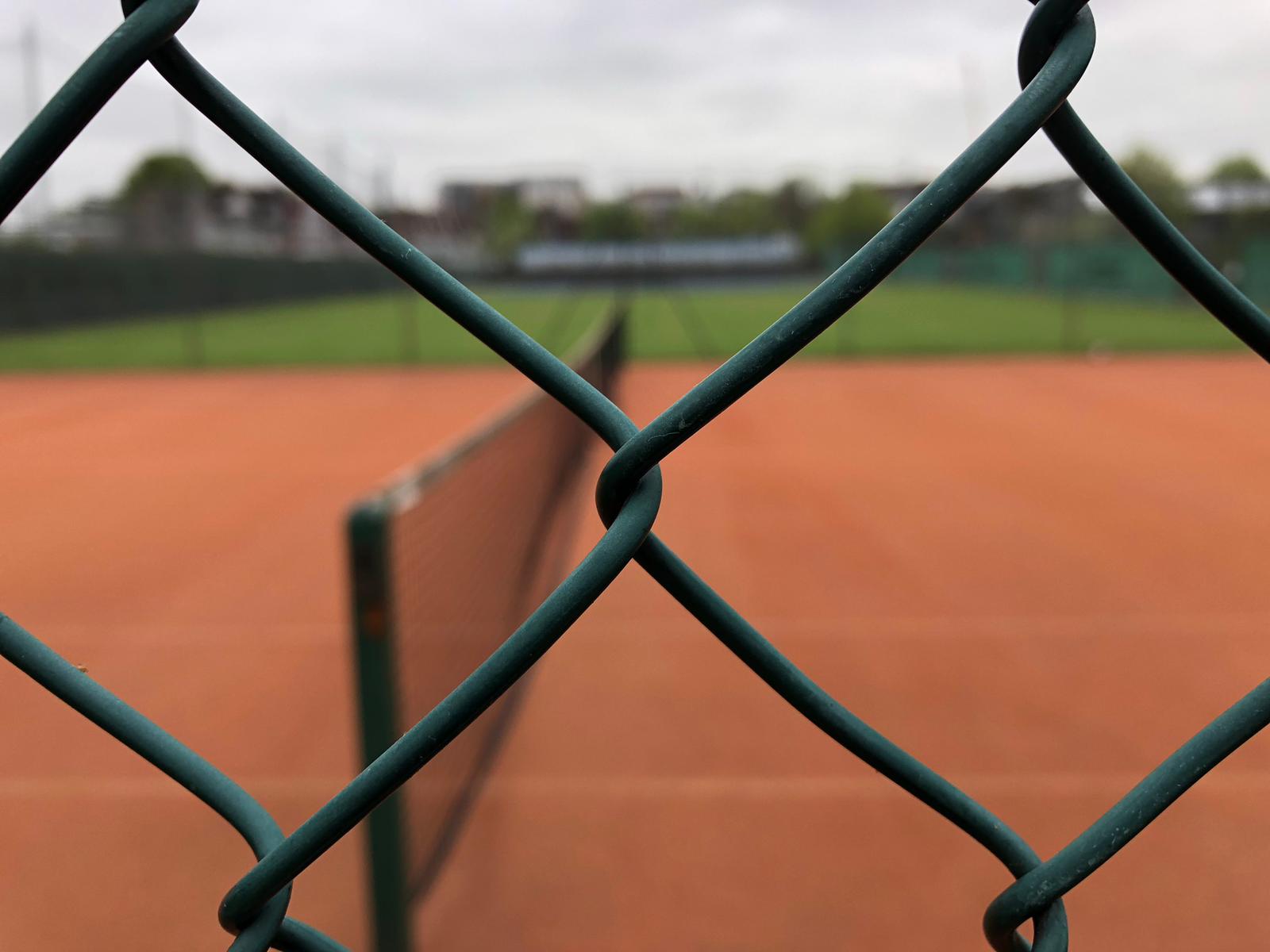 ---