2021 Half term Holiday club's:
Half Term Fun Morning
Tues 1st June, 9.30-1pm, £15 per child
Max of 15 children, only over 5s.
Refreshments will be provided.
👍 please contact Jamie to book!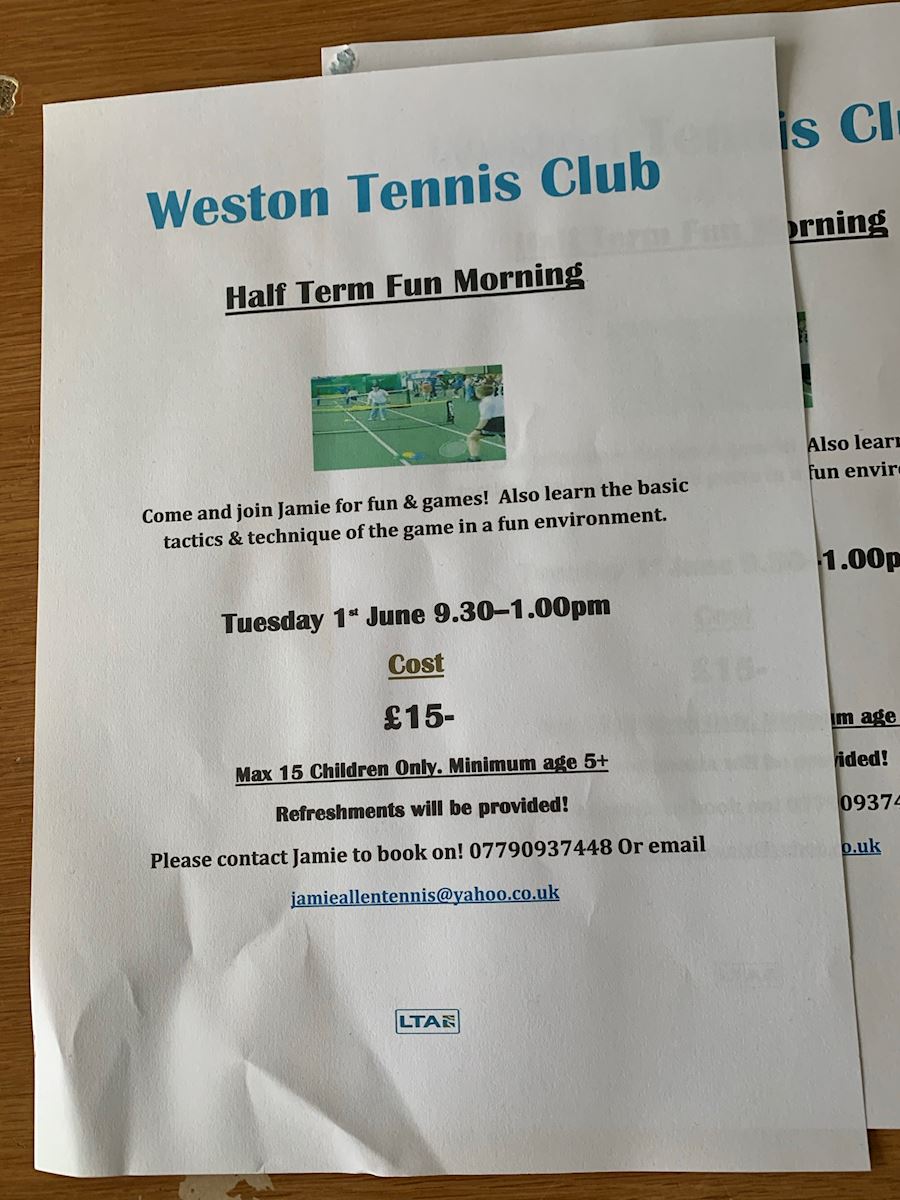 EASTER HOLIDAY Come and join Jamie our L.T.A Qualified coach taking youngsters through a variety of tennis skills. Lots of fun and games with match play + competition. We will also focus on other games and sports such as Swedish handball, Basketball, and football + Easter Egg Hunts!!!
Dates – all sessions 09:30 – 13:00
Thursday 8th April, (week 1)
Tuesday 13th, & Thursday April 15th, (week 2)
Prices:
No of Children 1 Day 2 Day 3 Day
1 £15 £25 £35
2 £25 £35 £45
3 £35 £45 £55
Please note that Government Guidelines in relation to COVID-19 will be adhered to including social distancing, handling of equipment and use of antibacterial wipes and gel. Access to toilets will be granted one child at a time and the Clubhouse will not be open for adults to wait in. Please ensure your child brings enough food and drink in suitable containers as these will be kept on court.
👍Please ring Jamie early to book your place and avoid disappointment.👍
Call: 07790 937 448 or Email: [email protected]