Events Timetable Oct to Dec 2021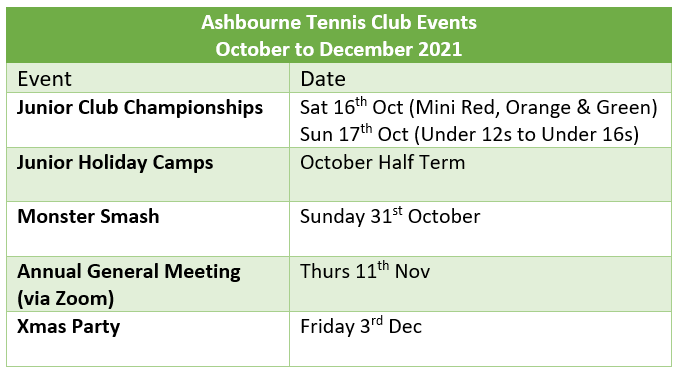 See our Facebook page, Instagram or Twitter for details of upcoming events and other general club news
Wimbledon Recreated Sun 4th July Event details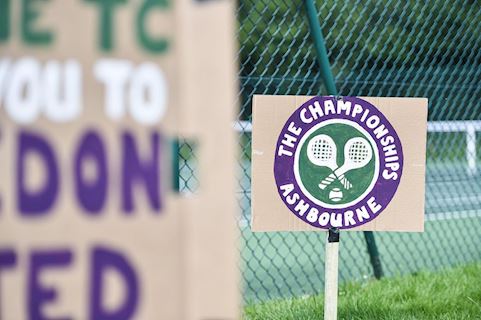 Welcome back to tennis - mixed doubles event - Mon 31st May Event details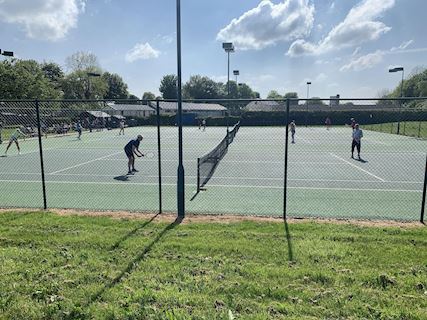 Junior Club Championships Sat 19th and Sun 20th Dec (specific times for each age group) Event details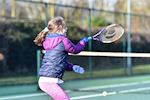 Family Club Social Sunday 4th Oct 2-4pm Event Details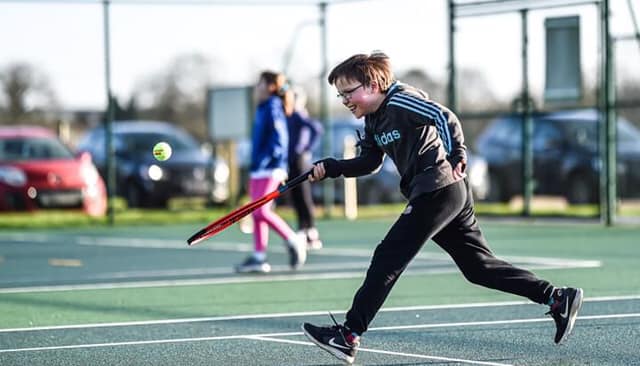 Ladies Singles Club Championship Friday 25th Sept. Event details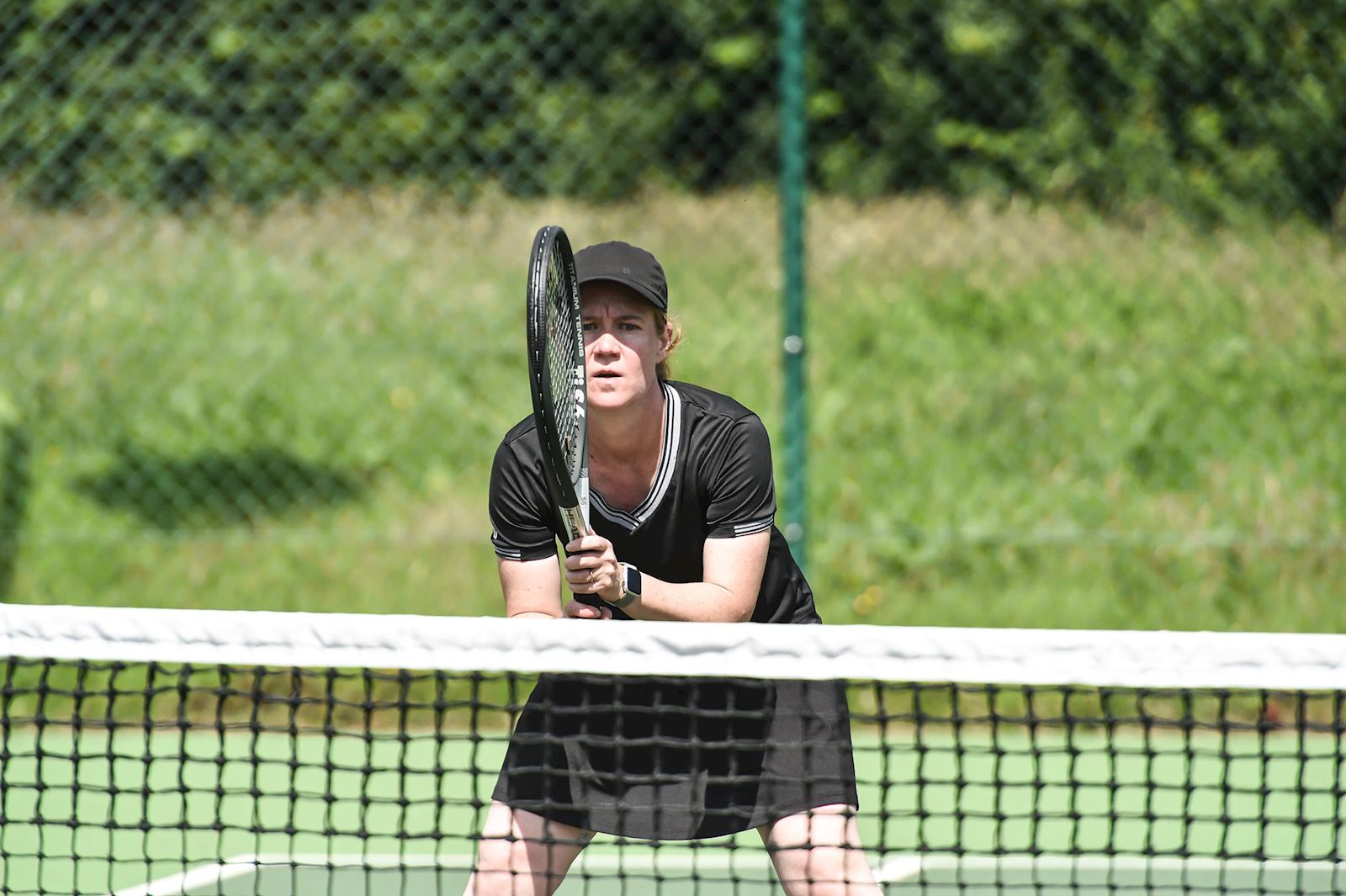 Mens Singles Club Championship Friday 18th Sept Event Details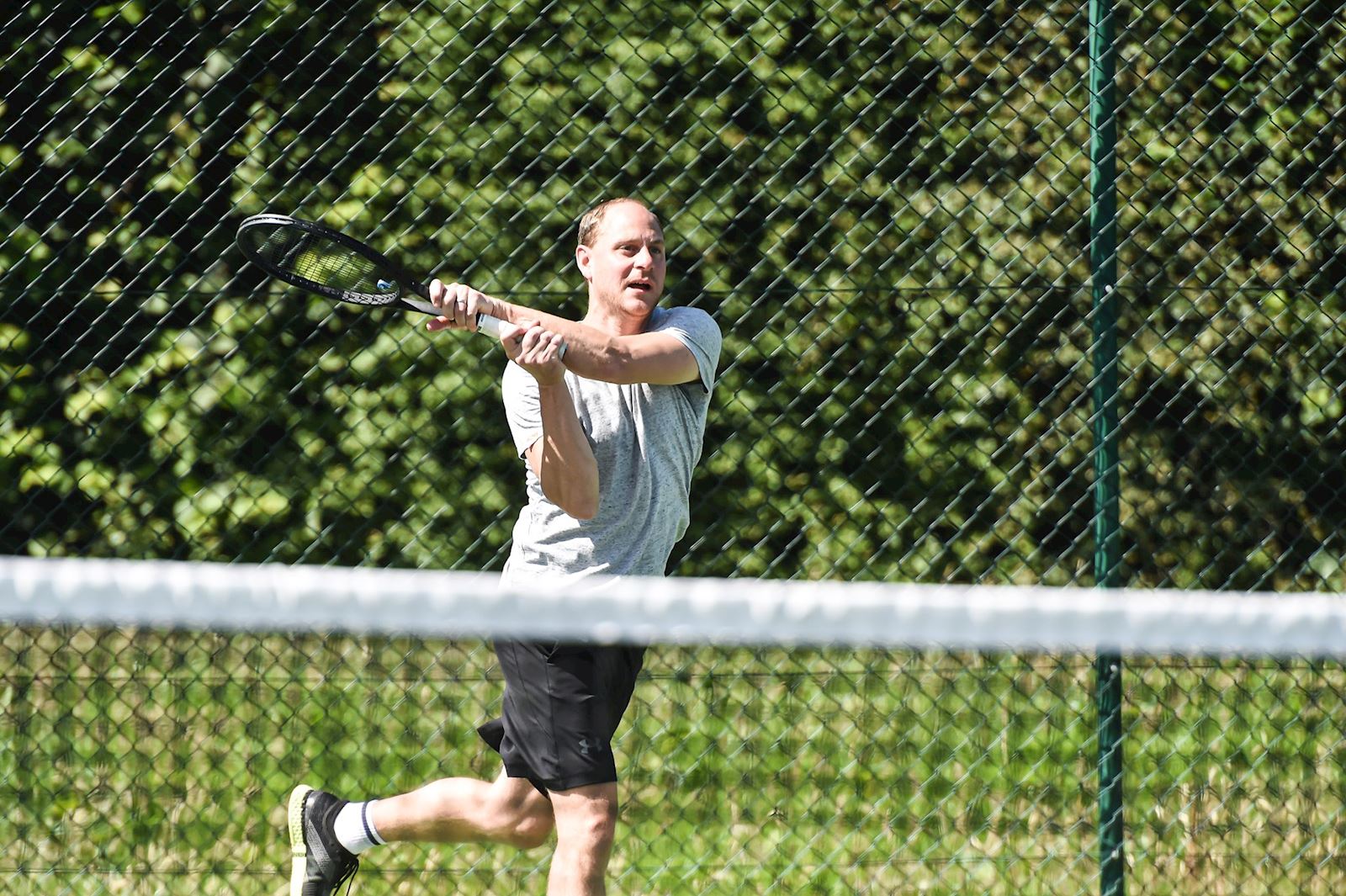 Family Club Social Sunday 6th Sept 2-4pm Event Details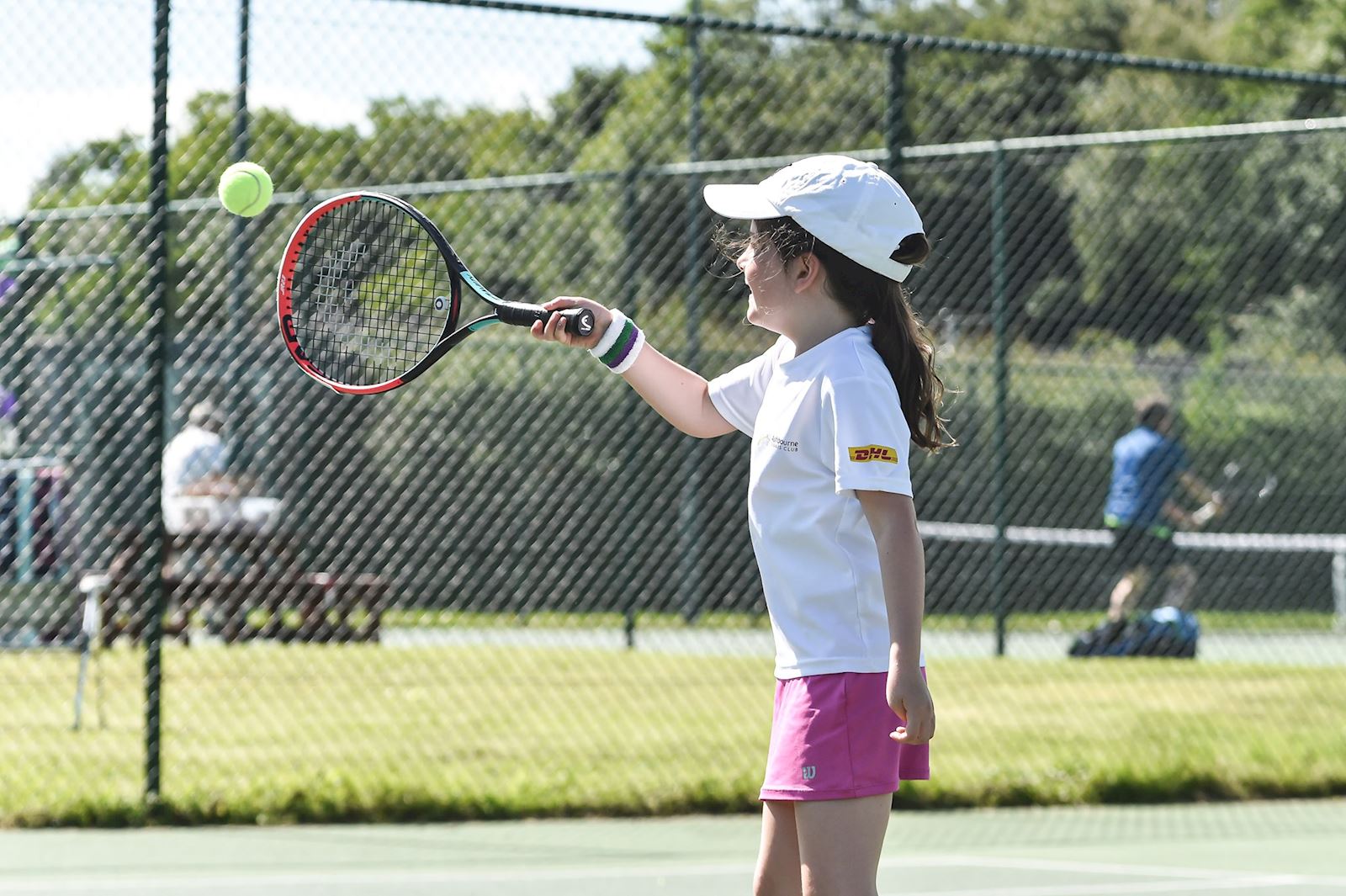 Singles Box League - Stage 1 - 25th May - 25th June. Stage 2 July. Stage 3 August.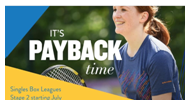 Doubles Box League - Stage 1 July. Stage 2 August.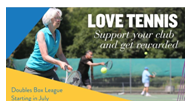 Family Doubles Tournament - 4th & 5th July – Mini (10&under) players play with an adult family member (18+ years) - matches played on a mini red sized courts with soft (red) balls. Adhering to current Covid-19 return to managed play guidelines.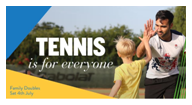 Wimbledon Recreated - 12th July - Charity event alongside other local clubs as 'Ashbourne United' raising funds for our local NHS. Members will join us for an hour of tennis at the club in a Wimbledon Themed event.
https://www.justgiving.com/fundraising/ashbourneunited

Monster Smash - 1st November (TBC) - Family event