2021 Tournaments under way
Tue, 31 Aug 2021 00:00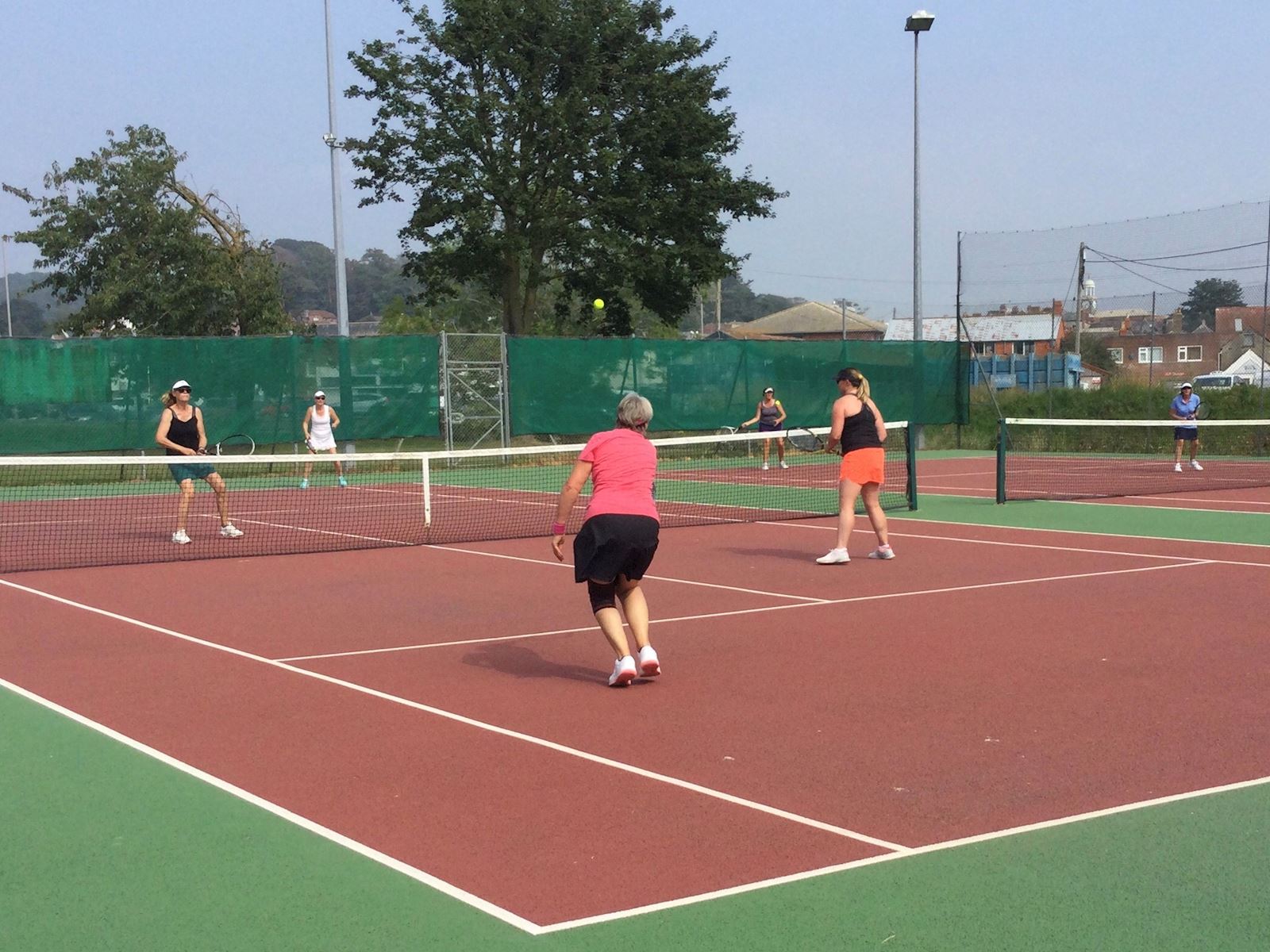 The 2021 series of tournaments is now underway.
The mixed doubles tournament took place on 30th August and have produced 2 excellent teams who will compete for the trophy on finals day to be held on September 26th. Well done Mark Oppe and Karine Sehn who will play Alan Cash and Niamh Vercoe.
The Ladies Doubles produced some excellent tennis and Niamh Vercoe and Billy Lintell. ( Netters) will play Jan Parker and Helen Boyer (Ropers) in the ladies doubles final at 11.15 on Sunday September 26th.
Well done to the finalists of the vets competition Julian Jones and Jacqui Mitchell who will play Brian Johnson and Helen Boyer for the championship at 10:15 am on "Champions Sunday".
Alan Cash and Roy Perkins have made it to finals day in the men's doubles and will compete against Brian Johnson and Geoff Smith for the Trophy.
To complete the Finals line up Alan Cash will play Nick Wright for the men's trophy. We hope that Alan is feeling energetic with 3 finals to play!