Club
Kevin Mowbray Returns
Fri, 04 Jun 2021 00:00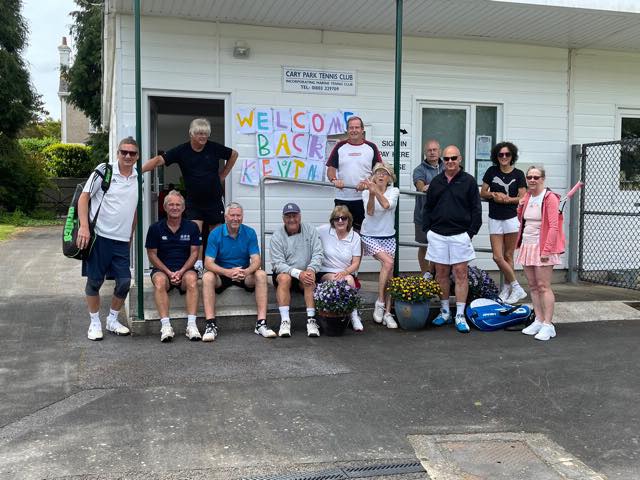 Friends of popular member Kevin Mowbray welcomed him back to Cary Park after a long lay-off waiting for hospital tests.
Doctors gave former Men's Captain Kevin the go-ahead to start playing again and he was back in action almost immediately.
His return was made all the more welcome as he brought a home-made Victoria sponge to celebrate, which was shared by two dozen players after Monday Fours.
And to add to the occasion, two junior members, Linus and Bethany Graham made him a clubhouse banner for his return. Kevin said 'I was really touched when I saw it. A big thank you to Linus and Bethany along with Mum Claire, for all their hard work'.