Mens Singles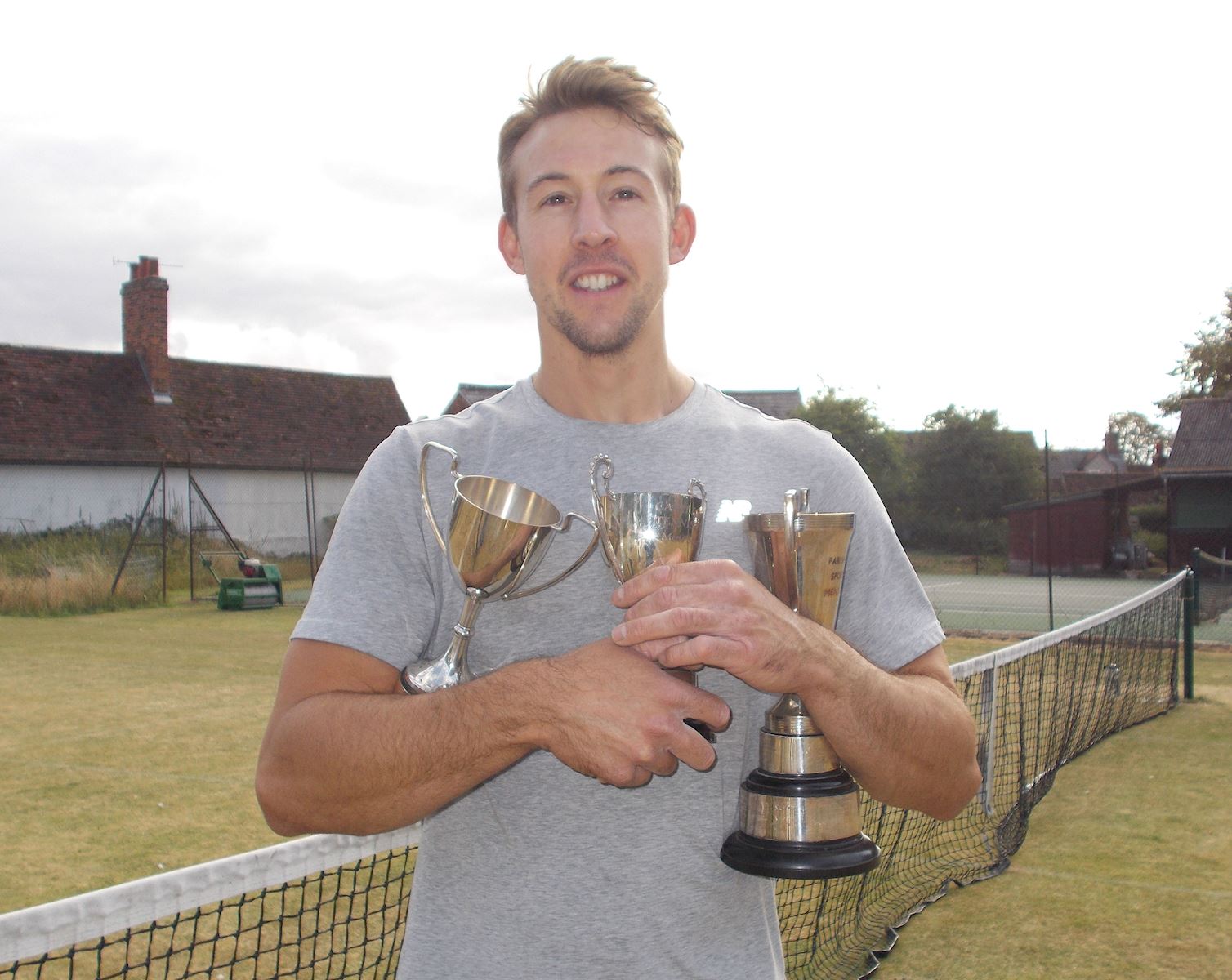 Saturday 25 August 2019
CARL WINS THREE TROPHIES AT CASTLE HILL TENNIS CLUB
Youth only just overcame experience in this year's Men's Singles Final played at Castle Hill Tennis Club when last years' finalist Steve Tapping lost a finally balanced 3 set final going down to Carl Rossiter 7-5, 4-6, 4-6.
Steve came back 3 times in each set from 0-3 taking the first set 7-5 but just couldn't get over the line in the next two, with both players playing some fine and well constructed tennis. The grass court played really well considering there had been rain the day before.
Carl has won three titles this season at Castle Hill - Men's Doubles, Mixed Doubles (with his partner Inga Philips) and now the Men's Singles.