Club
Club Captain's team defeats Club Chairman's team
Fri, 25 Oct 2019 00:00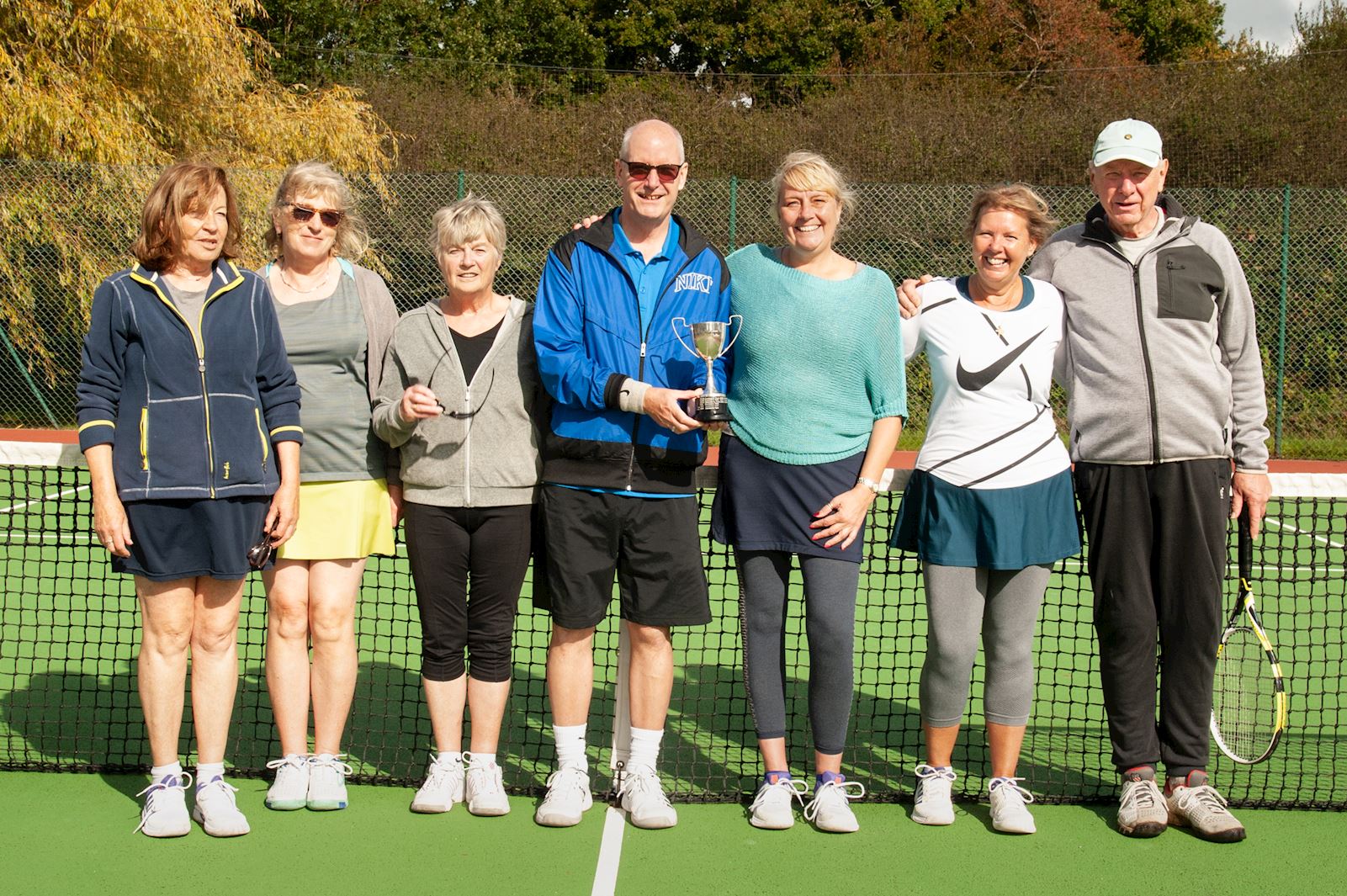 The Club Captain's team defeated the Club Chairman's team by 58 points to 38 points in the recent fun, friendly, but competitive Wallace Trophy Tournament.
The result this year reverses the result of the two previous years, when the Chairman's team defeated the Club Captain's team. Fourteen players divided into two teams and enjoyed a variety of shortened ladies, men's and mixed doubles matches in amazing weather. The club also welcomed back first team player Luke Tomsett, who left last year to join a club in Eastbourne, where he moved to from Ringmer, Luke said: "I missed the fun, friendly, and competitive atmosphere at East Hoathly, so although it is a bit of a trek, I'm very happy to be back."
At the same time as playing some great games of tennis, socialising and enjoying the food and drink supplied by all participants, £42 was raised for Macmillan Cancer Care from the £3 entry fees. The Wallace Trophy was donated by Bob Wallace, landlord of East Hoathly's local hostelry, the Kings Head. A brilliant time was had by all who took part and those who watched.
The ladies first team started their winter Sussex League campaign in winning fashion, with a 3-1 victory away to Saltdean.