Club
Covid-19 Update
Sun, 15 Mar 2020 00:00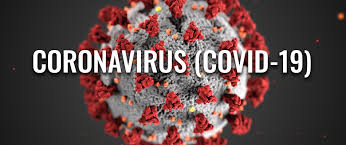 Dear Player/Parent,

Coronavirus Update

In light of the Coronavirus pandemic, we wanted to let you know about the precautions that the coaching team at Carlisle Park Tennis, Hampton & Wycombe House LTC are taking, and to ask for your help in protecting all of us from spreading this disease.
Currently all sessions are running as normal and all coaches running sessions will have hand sanitiser on court and we ask that prior to attending sessions that you follow government guidelines:
Please wash hands regularly with soap and water for at least 20 seconds, or using hand sanitis​er gel if soap and water aren't available.
Please use a tissue to cover your mouth and nose if you are coughing or sneezing, if you don't have one use your sleeve.
Put used tissues in the bin straight away
Avoid touching your eyes, nose and mouth if your hands are not clean
Avoid close contact with people who are unwell.
Additionally, it is a good idea to clean your rackets and water bottles frequently and to refrain from shaking hands after playing.
The above are all actions that the coaching team will be following, and we ask that all those attending the courts and coaching sessions do likewise.
If you or your child is presenting cold of flu like symptoms please do not attend the session, contact us via email ([email protected]) and we will give you a credit to use on your next booking. Similarly, if you or your child have been advised to self-isolate as a result of recent international travel then please do not attend (further information for returning travellers can be found at https://www.gov.uk/government/topical-events/coronavirus-covid-19-uk-government-response
We appreciate the concern this issue is having but can assure you we are following the latest Government advice, the LTA is in communication with the Government and other relevant organisations regarding the coronavirus, and has been advised there is presently no reason people should stop doing their daily sport and physical activities as they normally would. This applies to tennis, and so tennis activities in Britain can continue as normal.
We are monitoring the situation on a daily basis and will be in touch once again should the situation change or we are issued with new guidance. For more information on Covid-19 see the NHS guide at https://www.nhs.uk/conditions/coronavirus-covid-19/ Further links and information can also be found on a dedicated page on the LTA website at https://www.lta.org.uk/coronavirus

Many thanks,
Jimmy Smith,
Head Coach
Carlisle Park Tennis, Hampton & Wycombe House LTC