Portcullis Tennis Club
Welcome to
Welcome!
URGENT UPDATE
As an update to the restricted play we introduced on the 14th May, we are pleased to announce that members of Portcullis Tennis Club can to invite guests to play at the courts. There is no charge for this until 31st July 2020.

The existing restrictions (see below under Covid Gudielines) and changes to our normal schedule apply to all members and guests. Please follow the guidelines below to keep yourself and fellow members safe.
Both singles play and doubles play is now permitted with people from outside of your household, as long as you remain 2 metres apart as far as possible - meaning that four people from different households can now play doubles!
All 5 of our courts are now open and available for booking.
How to Book a Court with a Guest
The original member should book the court and any guest must register their details on our website using a 'guest temporary membership' - scroll down to the bottom of the page (n.b. the British Tennis Membership number field can be left blank).

We may need to modify these restrictions or even close the courts again at short notice. Any such changes will be communicated by email.

Please visit the National Tennis Website, https://portcullis.nationaltennis.org.uk, for up to date information on tennis coaching sessions.
Important - Covid Guidelines
There are restrictions and changes to our normal schedule. Please read this text carefully and follow all the guidelines to keep yourself and fellow members safe.
There will be no open sessions, club nights, social activities or competitions until further notice. There will be no balls provided for play.
All courts must be now be booked online. This is important to maintain records of who may have come into contact with others at the courts, and to ensure no overcrowding or waiting around. The standard booking time is 90 minutes. Please book non-adjacent courts if possible and leave 30 minutes gap between bookings.
We encourage players to continue to use their own marked tennis balls.
Use alcohol gel after touching any court gates, fences, benches etc, and avoid doing so where possible.
The Sports Park remains closed, including the car park, please park your car elsewhere and arrive on foot or by bicycle. Note there are no open toilet facilities at the Sports Park.
Please take care when opening the court gates, although these will be disinfected daily, it is advised that you do not touch the gates with your hands.
Clinically extremely vulnerable members will not be permitted to enter the courts. Clinically vulnerable members are advised not to enter the courts.
IMPORTANT: Do not leave your home to play tennis if Government advice means you should stay at home because you or someone you live with has or has had symptoms of COVID-19.
We are not taking on new members currently, prospective members should contact us on 01491 525627 or email hello@portcullistennis.net
Please read and follow the LTA Guidelines for Return to Restricted Play. A copy is posted at the Courts.
We may need to modify these restrictions or even close the courts again at short notice. Any such changes will be communicated by email.
Coaching Update
Coaching in groups of up to 6 (including the coach) will be permitted. National Tennis are looking closely at the coaching programme to assess which elements can return safely in the near future. National Tennis are offering one-month free coaching (click here for more information) for players that want to register now, for the upcoming return to group coaching.
Please visit the National Tennis Website for up to date information on tennis coaching sessions.
General Welcome to the Club
Welcome to Portcullis Tennis Club. We are a Tennismark accredited club with over 220 members located on the Hithercroft Sports Park (OX10 9RB) on the edge of Wallingford.
Founded in 1952, we have grown steadily and benefit from 5 all-weather hard courts and floodlight facilities meaning we can play all year round. The club competes in various county competitions at all ages and abilities.
Portcullis has 2 resident coaches, provided by National Tennis Association, and a thriving junior section. So there really is something for everyone.
Come and see us to find out more, or call 01491 525627 .
Club Sessions - CURRENTLY POSTPONED
Tues & Thurs 7-9pm
Weds & Sat 10am - 12 noon
Thurs 6-7pm - Beginner Club Session
Current Events / Information
Sadly, all planned social events have been postponed for the forseeable future, we will get going again as soon as we can.
Help the Sports Park
Charity Lottery - help support the Sports Park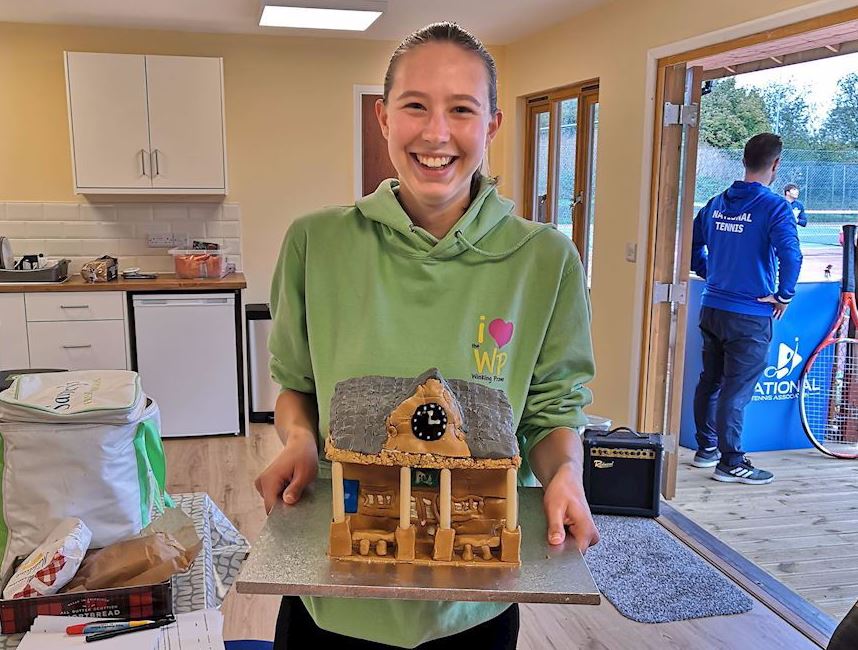 ---
Interested in joining?
Membership at Portcullis Tennis Club is tailored to suit you and help you achieve your tennis goals. Whether you want to play social tennis with freinds, join our popular club sessions, improve your game through our professional coaching programme, or want to play competitive tennis in one of our many club teams, there's a membership package that's perfect for you!
How to find us
Portcullis Tennis Club
Wallingford Sports Park
Hithercroft
WALLINGFORD
Oxfordshire
OX10 9RB

Get directions