Club Sessions and general play
As well as booking your own courts there are a number of club sessions which are open to all members*.
The turn up and play session are exactly that - just come along and join in. On Saturdays, a committee member organises short 30 minute matches matching players of similar standards so all are welcome, however good you are.
There are also organised social sessions (often involving a cup of tea as well as the tennis) on Tuesday and Friday mornings. These are run by volunteer members who organise games a month or so in advance. Contact details are shown at the bottom of the page.
Tuesday and Thursday evenings are used by the mens and ladies team members as a practice night.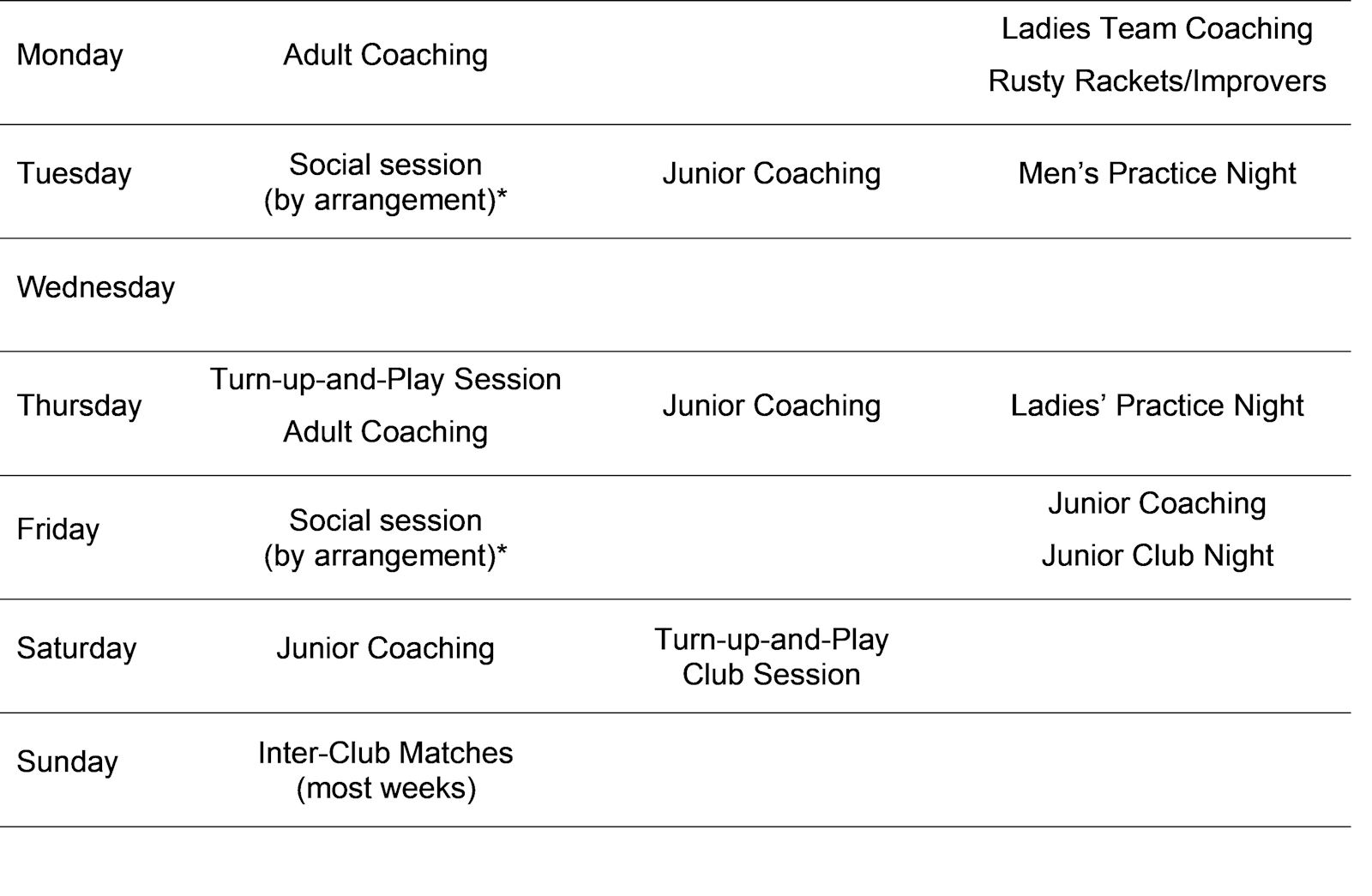 *The Tuesday and Friday morning sessions are open to all club members but are pre-arranged. Please email Gloria Wing at [email protected] if you would like to come along to the Tuesday sessions and Audrey Pike at [email protected] for Fridays.
The Saturday afternoon session is not open to weekday members.