Cardio Tennis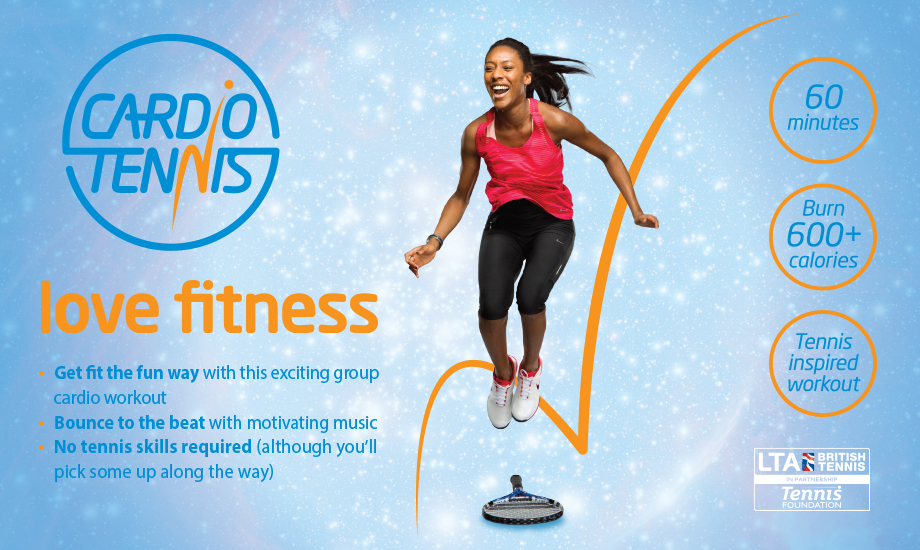 Cardio Tennis
No Tennis Skills Required
Get your heart rate up, Burn Calories,
Women burn around 350 to 550 calories
Men burn between 600 to 1,000 calories
Get Fit, lose weight and tone!
Music is played to keep things up tempo
Weekly Sessions: Saturdays 9am
We hold weekly sessions of Cardio tennis at Thorndale at just £3 a week.
It is a great new way to meet people, get fit and have fun.
You don't need to be able to play tennis, but you do need to want to get fit or lose some calories!
Pop down and give it a go!
Your first session is FREE!
Tennis Coaching
We find that after doing Cardio tennis, some people are curious about playing tennis.
If you fall into that category, Dave and our coaching team will be pleased to help you further.
We have Adult Coaching sessions that focus on tennis not fitness to help you get better at the game if you want to focus more on tennis.