Welcome to
Walton Tennis Club
Corona Virus (COVID-19) Guidance
In line with guidance from the LTA, we are please to announce that the club now allows doubles play with the following guidance and advice as listed below.
Maintain social distancing with all players outside your own household. Try to keep 2 metres apart where possible.
Please enter the courts via the usual front gate and exit from the rear gate if other players are waiting to enter.
Do not play at all if you or any of your household are showing symptoms of the virus.
Our court booking system is now in full-time use to ensure you can turn up and play without waiting. For full details of the rules and to book a court, click on the 'Court Booking' tab. PLEASE DO NOT TURN UP WITHOUT BOOKING UNLESS IT IS A SPECIFIC CLUB MIX-IN.
Use of the clubhouse is limited, but members with a key may make use of the toilet facilities and the coin operated floodlight meters if required. Please remember to lock the clubhouse again after use. Hand sanitiser and disinfecant cleaners are available in the clubhouse.
Obviously, each member will have their own attitude to risk, and those in a vulnerable group are still advised by the government to remain at home.
Latest...
Baseline
Posted 20th August 2020.
Well, its that time of year when we have to be thinking of the Autumn and Baseline Indoor Tennis on Friday evenings, commencing on Friday October 2nd. The facility is available for all paid up members of Walton Tennis Club.
The sessions will be the same as previous years. 3 courts at 5.30 -7.00, 7.00 - 8.30, 8.30 -10.00.
The cost will be as last year, £4.20 per person per time slot. If for any reason singles are played and not doubles the cost is £8.40 per person.
Will you please let me know if you wish to play, and your preferred time, and whether you wish to manage a slot or slots.
As in previous years, we will endeavour to match players of a similar standard and at their preferred time, but we can't always guarantee it. We are looking at using the same booking and payment system as we use on our own courts, but more info on that later.
Please let me know by Sept 5th whether you wish to play.
Thanks David Harding.
About Us
Walton Tennis Club is situated in a rural location on the outskirts of Stafford. We take pride in being a friendly club which welcomes new or experienced players of all abilities, offering opportunities for social tennis, league tennis and family play. We have four recently repainted hard courts, and play all the year round, until 10 pm under floodlights. We have around 140 senior playing members and run social mix-ins several weekday evenings, and on Sunday morning (see our court timetable for details). These mix-ins are a chance for members to meet other players and guarantee newcomers a game. For more competitive players, we run several teams in the local Staffordshire tennis league with FREE weekly team coaching sessions in the winter. Our club championship competition runs each summer and an open veterans competition runs in the winter.
Our thriving junior section of over 60 members has a supervised mix-in on a Friday evening and priority access at other set times. Competent junior members can be 'promoted' to allow them to play in senior mix-ins.
Our club coach, Chris Proud, runs coaching programmes for juniors and adults and is available for private individual or group sessions and is there to meet new members at the Thursday night mix-in. The licensed bar is open on mix-in nights and we also hold social events in the clubhouse.
We have a patio and social area, with outdoor table tennis table, picnic tables and benches and this adds an extra dimension to the atmosphere at the club.
Finally, whether you are a member or not, you can support our club by using EasyFundRaising when you do your online shopping. Visit https://www.easyfundraising.org.uk/causes/waltontennisclub/ for more details.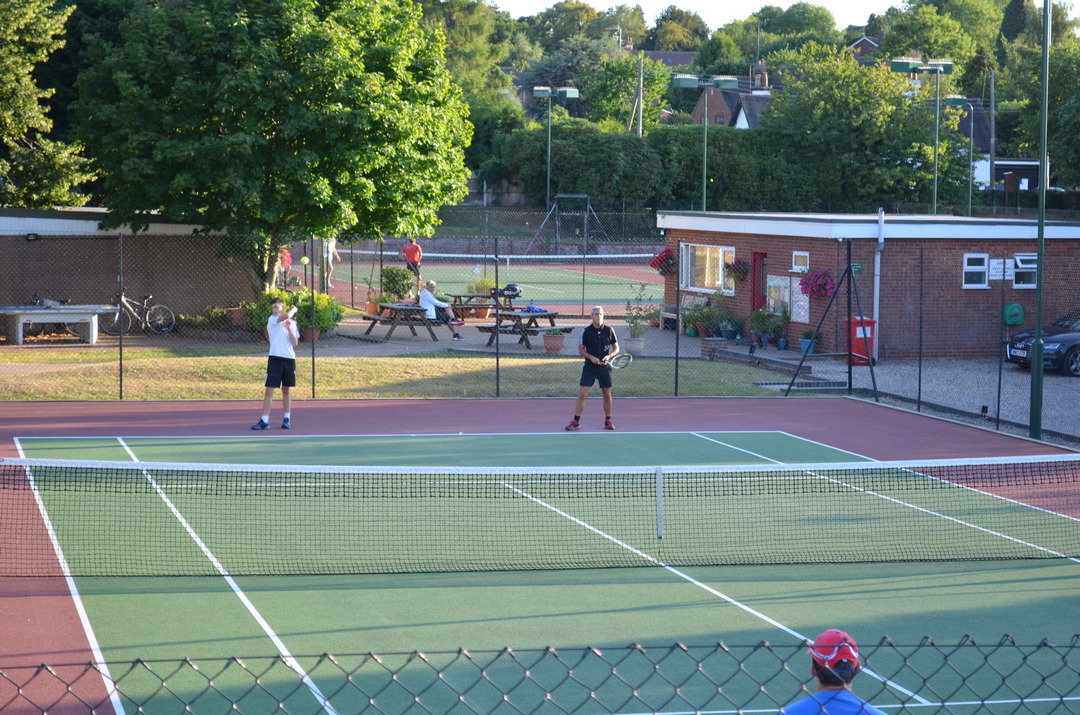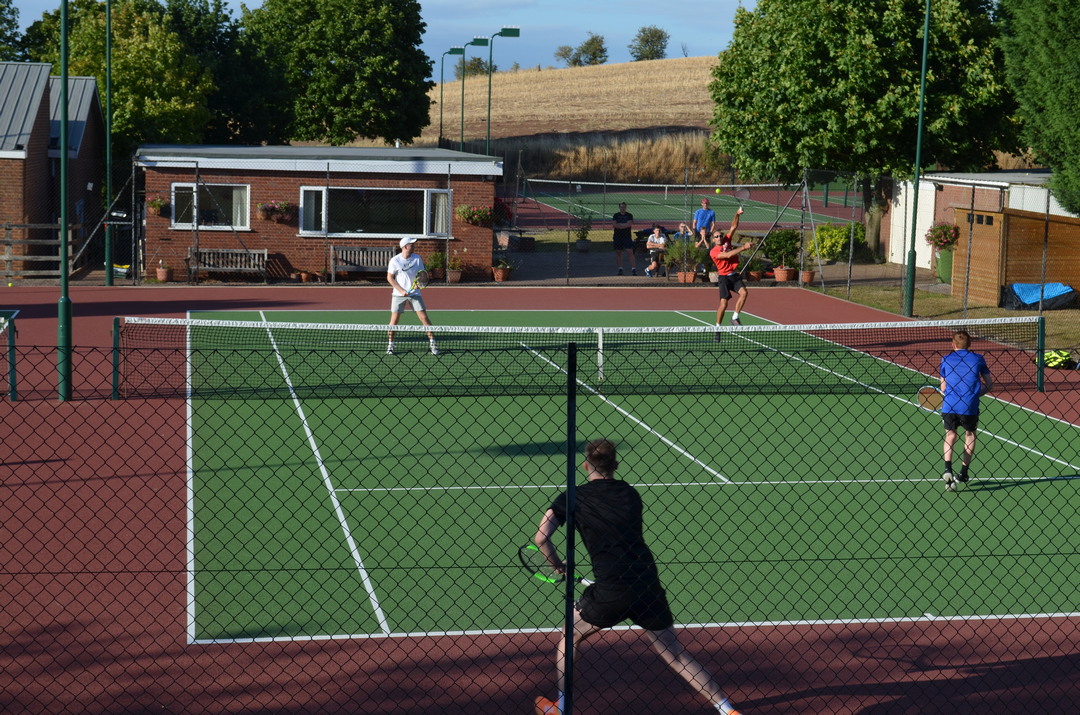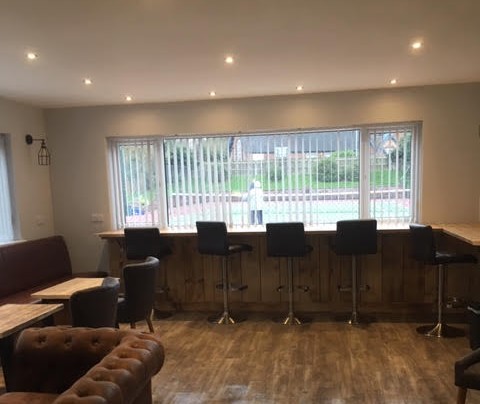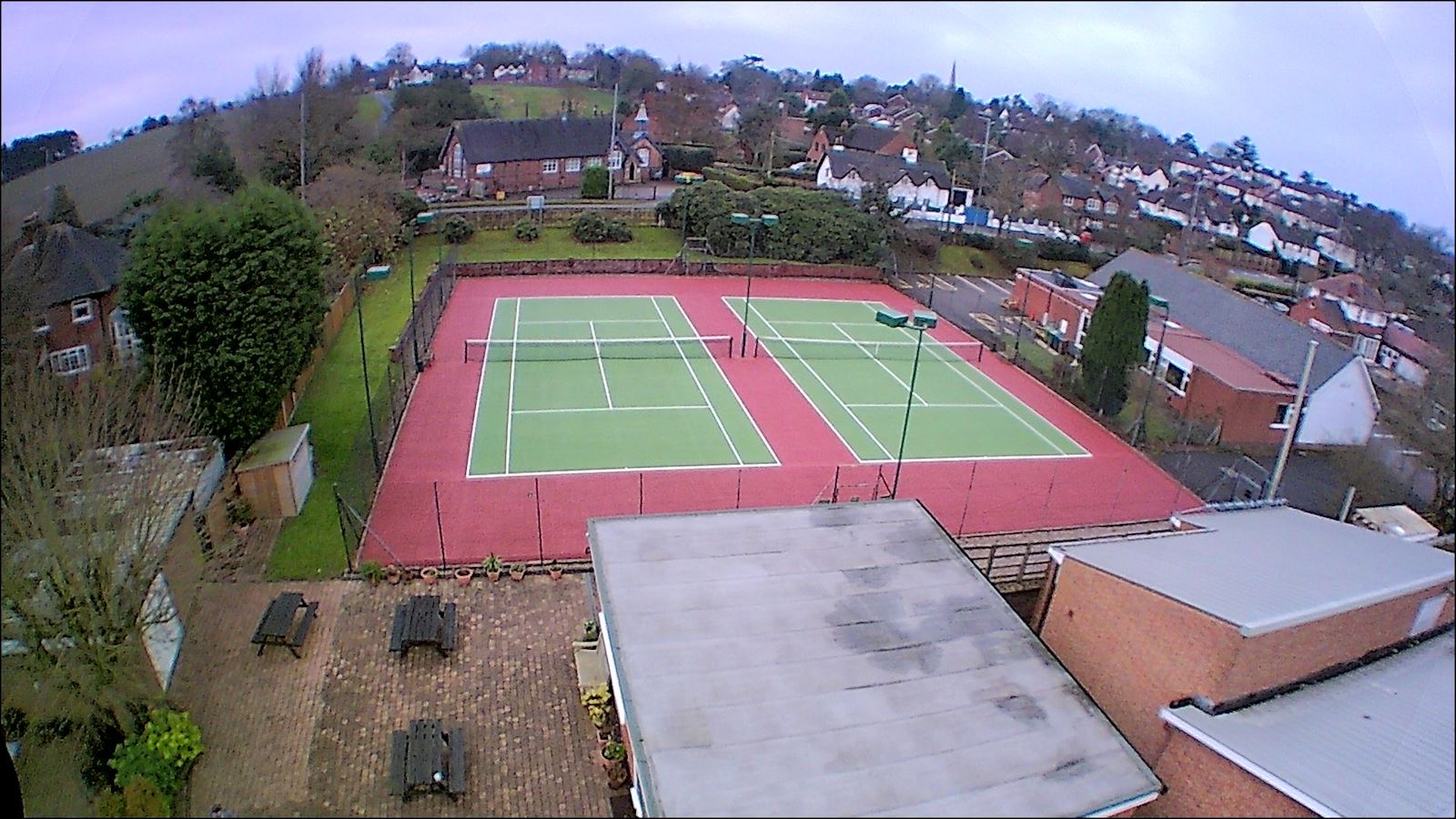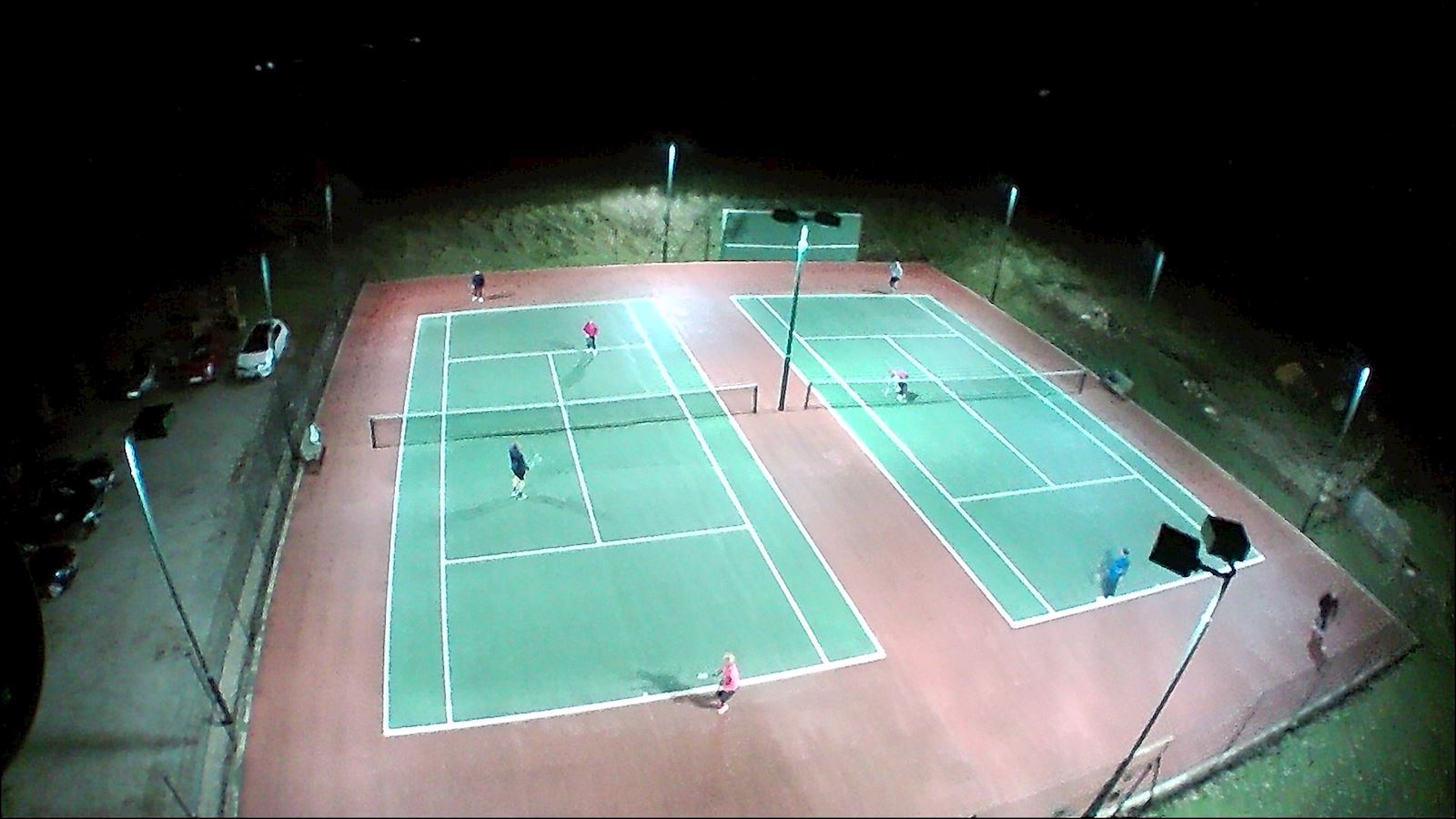 ---
Currently Welcoming New Members
Interested in joining? Check the membership page for details on how to join and our membership packages.
How to find us
Walton Tennis Club
Green Gore Lane
Milford Road
Walton On The Hill
STAFFORD
Staffordshire
ST17 0LD

Get directions