Welcome to
Walton Tennis Club
Latest...
IMPORTANT CORONA (COVID-19) VIRUS INFORMATION
Posted 18th March 2020
Dear Members,
In view of the rapidly changing situation with the unprecedented outbreak of the Corona virus we have reviewed our position as a club.
Regretfully, Walton Tennis Club is CLOSED with immediate effect. The Clubhouse will remain locked and is out of bounds.
We ask that you please respect this decision which we have taken with deep regret, but are taking our responsibilities not only to members but to the wider community very seriously.
All mix-ins and coaching sessions will stop for both adults and children.
The government guidelines are to 'avoid all unnecessary social contact' and we urge members to take this on board . The purpose is to slow down the accelerating incidence of this virus. Some members may feel they are young and fit and it doesn't matter if they catch it or not. Unfortunately it does; they can pass it on and mathematical modelling indicates that if we don't limit our social contact the numbers who are ill at any one time will overwhelm the NHS, as it has in Italy and other European countries. If the NHS has more time they can prepare with more ventilators which are in short supply. Doctors in Italy are having to make choices - do they give a ventilator to an elderly patient or let them die and give it to someone younger. We don't want that here.
I am sure our Club will not be alone. Other Clubs and gyms etc will be making similar decisions in the very near future if they haven't done so already.
We appeal for your understanding during this very difficult period We will keep you updated as the situation develops.
Baseline
Posted 11th March 2020
The final winter Baseline session will be on Friday, April 27th. There will be no play on Good Friday (10th April). We will continue to have a court on Friday from 5.30 to 10.00 throughout the summer. If anyone wishes to play on any Friday will they please let David Harding know.
About Us
Walton Tennis Club is situated in a rural location on the outskirts of Stafford. We take pride in being a friendly club which welcomes new or experienced players of all abilities, offering opportunities for social tennis, league tennis and family play. We have four recently repainted hard courts, and play all the year round, until 10 pm under floodlights. We have around 140 senior playing members and run social mix-ins several weekday evenings, and on Sunday morning (see our court timetable for details). These mix-ins are a chance for members to meet other players and guarantee newcomers a game. For more competitive players, we run several teams in the local Staffordshire tennis league with FREE weekly team coaching sessions in the winter. Our club championship competition runs each summer and an open veterans competition runs in the winter.
Our thriving junior section of over 60 members has a supervised mix-in on a Friday evening and priority access at other set times. Competent junior members can be 'promoted' to allow them to play in senior mix-ins.
Our club coach, Chris Proud, runs coaching programmes for juniors and adults and is available for private individual or group sessions and is there to meet new members at the Thursday night mix-in. The licensed bar is open on mix-in nights and we also hold social events in the clubhouse.
We have a patio and social area, with outdoor table tennis table, picnic tables and benches and this adds an extra dimension to the atmosphere at the club.
Finally, whether you are a member or not, you can support our club by using EasyFundRaising when you do your online shopping. Visit https://www.easyfundraising.org.uk/causes/waltontennisclub/ for more details.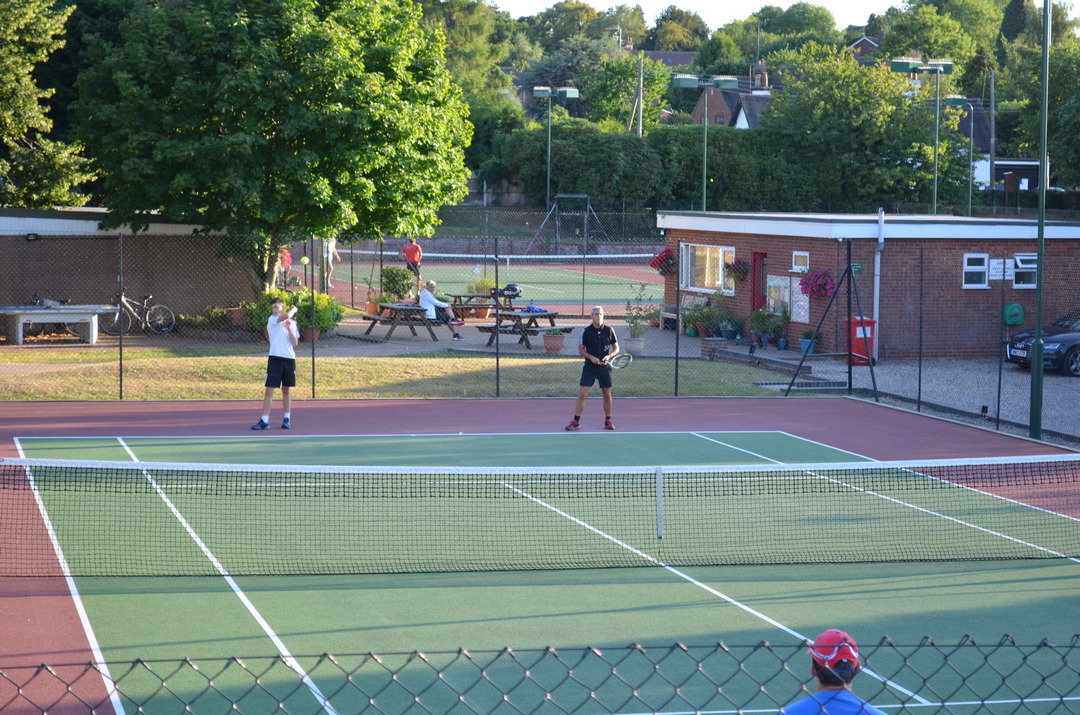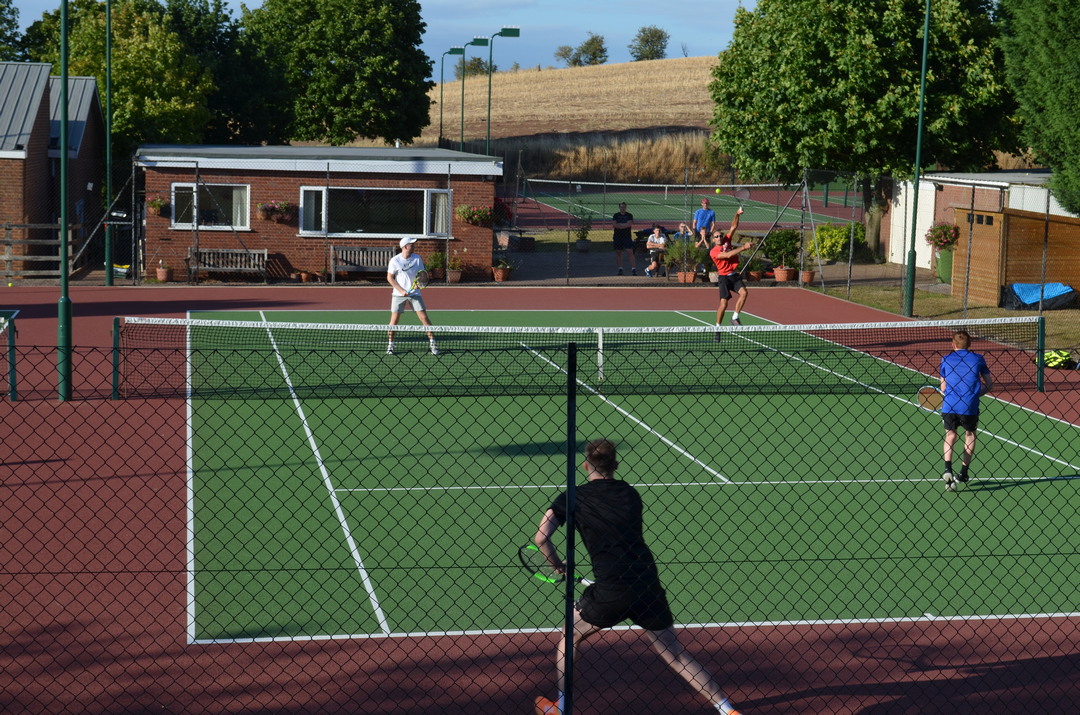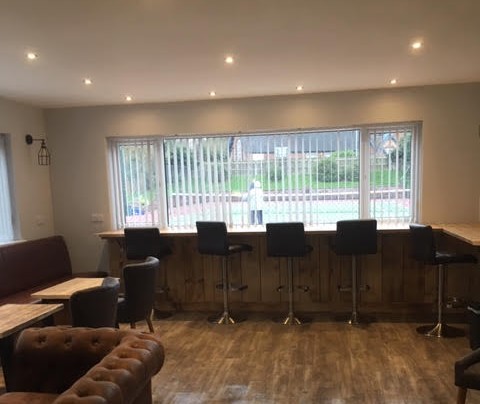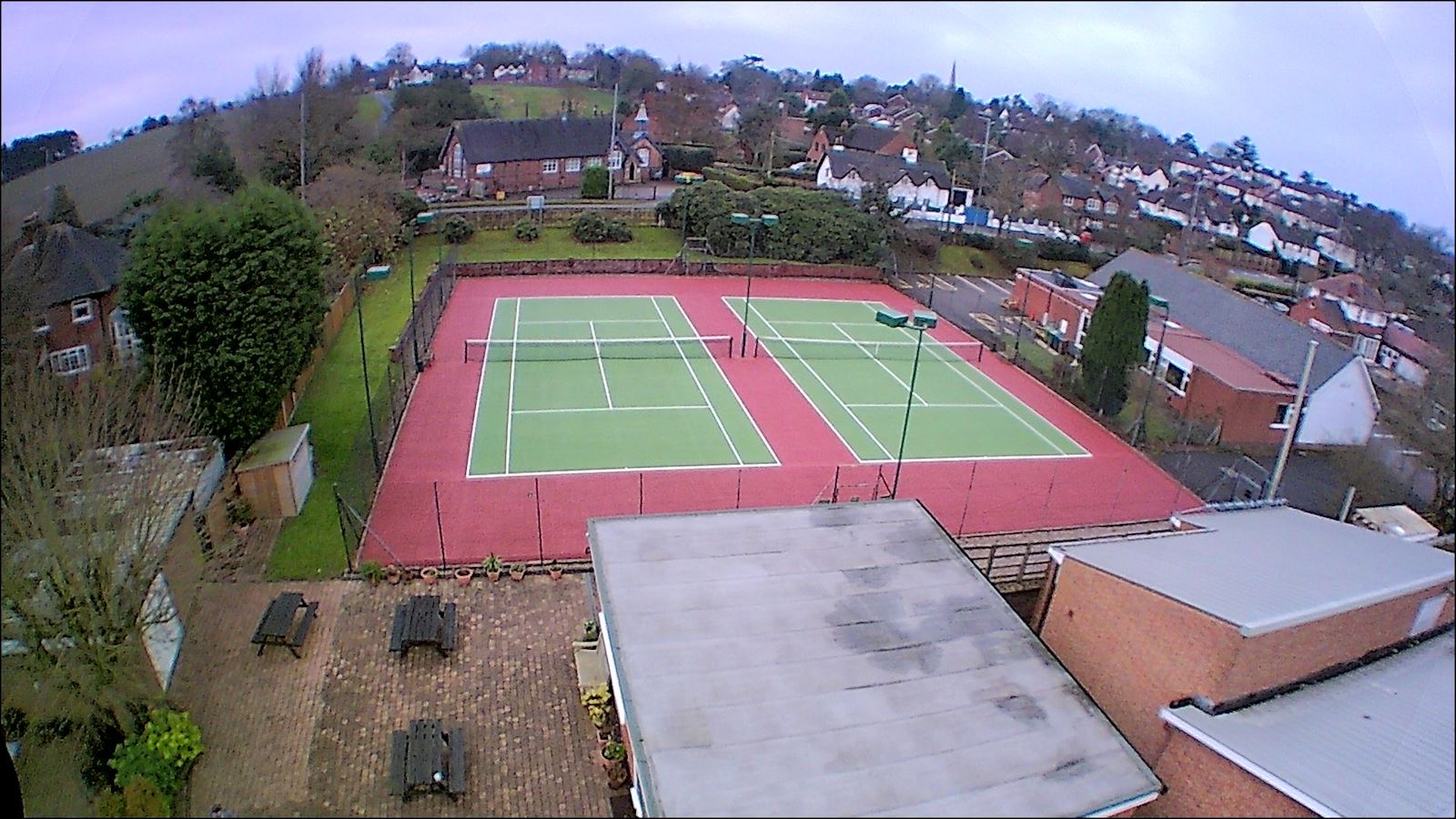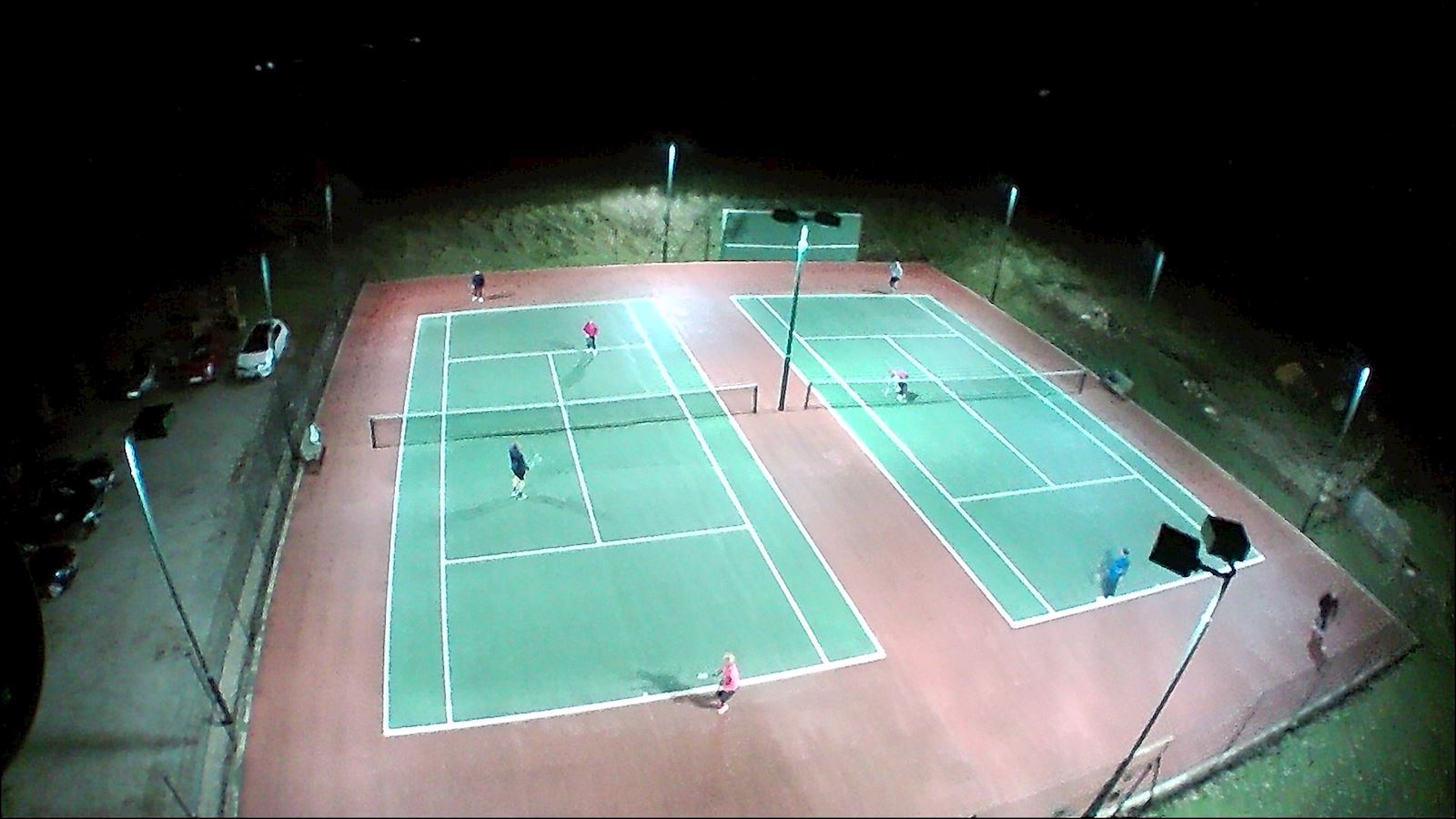 ---
Currently Welcoming New Members
Interested in joining? Check the membership page for details on how to join and our membership packages.
How to find us
Green Gore Lane Milford Road Walton On The Hill STAFFORD Staffordshire ST17 0LD
Walton Tennis Club
Green Gore Lane
Milford Road
Walton On The Hill
STAFFORD
Staffordshire
ST17 0LD

Get directions