Walton Tennis Club
Welcome to
Important Court Booking Information
We have now implemented court booking rules to prevent non-members from having free access to our courts. So if you are a member, we need to recognise you as such. When you first sign in, we link your ClubSpark login to your membership package at the club. If you subsequently sign in using a different method, e.g. you used your LTA account to sign in on the first occasion and then use Facebook the next time, ClubSpark creates a new account for you. The new account will not be linked to your membership, and we end up with multiple instances of you in our system!
This means it is essential that you are consistent with your sign in or you won't be able to book courts without contacting us to sort out your primary account. Particularly watch out for being signed in with different accounts on different devices. Maybe you signed in with your Facebook account on your phone but used an email address on your computer. If you're unsure, best to sign out of your account, before signing back in with your primary method.
Your help is much appreciated!
Latest...
Club Championships Results
Posted 8th July 2020.
Men's Singles
Callum McFall won his qualifying match vs John Badger and will now play Jack Hill.
Mixed Doubles
John Badger/Ann Southall won their qualifying match and will now play Kath Fenn and Jack Hill.
Gareth Edwards/Marg law won their round of 16 match 6-3, 6-1.
Chris Proud/Sophie Horon won their round of 16 match 6-1, 6-0.
Men's Doubles
Chris Proud/Matt Johnson won their round of 16 match 6-3, 6-3.
Club Survey
Posted 1st July 2020
Lockdown has necessitated many changes , but as we hopefully return to more normal times we need to reassess what members want and value from the club. So we'd like our members to take a few minutes to complete a questionnaire online. All data is collected anonomously and we would really value any comments you want to make. Click the link below to take part:
https://docs.google.com/forms/d/e/1FAIpQLSc8mRIry6566oE7aDcqCgmRJx1cbV6YmIJ47snSTa45ZZy_tA/viewform
Corona Virus (COVID-19) Guidance
Dear members,
Following the easing of lockdown restrictions announced by the government this week, and after receiving further guidance from the LTA, we are please to announce that doubles play will be allowed from Monday 1st June. All other guidance and advice as listed below remains in place.
Maintain social distancing with all players outside your own household. Keep a minimum distance of 2 metres apart. Avoid changing ends or do so at opposite ends of the net.
Please enter the courts via the usual front gate and exit from the rear gate if other players are waiting to enter.
Do not play at all if you or any of your household are showing symptoms of the virus.
As advised by the LTA, we will maintain our recently introduced court booking system to ensure you can turn up and play without waiting. Bookings will only be accepted from club members, and any non-member bookings will be cancelled. The booking system will enforce rules to prevent unfair 'block booking' of courts. We also expect members to be fair when using their booking privilieges, i.e. all members using a single court should not extend their total booking period beyond 90 minutes. For full details of the rules and to book a court, click on the 'Court Booking' tab. PLEASE DO NOT TURN UP WITHOUT BOOKING.
The clubhouse will remain closed and out of bounds to members. This also means that floodlights are unavailable, so please consider daylight hours when making your booking.
Club balls will not be available, so you should provide your own. Ideally, they should be marked with your initials to avoid mixing them with other players. Only pick up your own set of balls and return any others using your feet or racquet. If you are having difficulty sourcing balls, please contact Chris Proud, Rob Challinor or Carol Stanley who can provide balls from the club stock at preferential rates to members.
Club socials (mix-ins) will remain suspended for the time being.
We recommend you bring your own hand sanitiser to use during and after play.
Obviously, each member will have their own attitude to risk, and those in a 'vulnerable' group are still advised by the government to remain at home.
As always, we will continue to monitor the latest advice, act accordingly and keep you updated via email and our website. In the meantime, we hope you enjoy some tennis after this enforced absence and stay safe.
Best regards,
Your committee.
Friday Morning Organised Games
Posted 16th June 2020.
We've been listening to feedback and understand that not all our members are in a position to organise their own games and perhaps don't have a regular playing partner. With our regular social mix-ins currently suspended, it makes it difficult for them to get a game. So we've decided to trial an organised members only session on Friday mornings from 9:30am - 11am. This is NOT a regular social and we're requiring that members book the session using the link provided below. This will ensure that the number of players turning up will not exceed our court capacity, so please don't arrive without a booking. Obviously the current social distancing rules, including bringing your own balls will apply.
https://clubspark.lta.org.uk/WaltonTennis/BookClass/7679497a-7377-49ed-ae90-a317a07ca9ac
About Us
Walton Tennis Club is situated in a rural location on the outskirts of Stafford. We take pride in being a friendly club which welcomes new or experienced players of all abilities, offering opportunities for social tennis, league tennis and family play. We have four recently repainted hard courts, and play all the year round, until 10 pm under floodlights. We have around 140 senior playing members and run social mix-ins several weekday evenings, and on Sunday morning (see our court timetable for details). These mix-ins are a chance for members to meet other players and guarantee newcomers a game. For more competitive players, we run several teams in the local Staffordshire tennis league with FREE weekly team coaching sessions in the winter. Our club championship competition runs each summer and an open veterans competition runs in the winter.
Our thriving junior section of over 60 members has a supervised mix-in on a Friday evening and priority access at other set times. Competent junior members can be 'promoted' to allow them to play in senior mix-ins.
Our club coach, Chris Proud, runs coaching programmes for juniors and adults and is available for private individual or group sessions and is there to meet new members at the Thursday night mix-in. The licensed bar is open on mix-in nights and we also hold social events in the clubhouse.
We have a patio and social area, with outdoor table tennis table, picnic tables and benches and this adds an extra dimension to the atmosphere at the club.
Finally, whether you are a member or not, you can support our club by using EasyFundRaising when you do your online shopping. Visit https://www.easyfundraising.org.uk/causes/waltontennisclub/ for more details.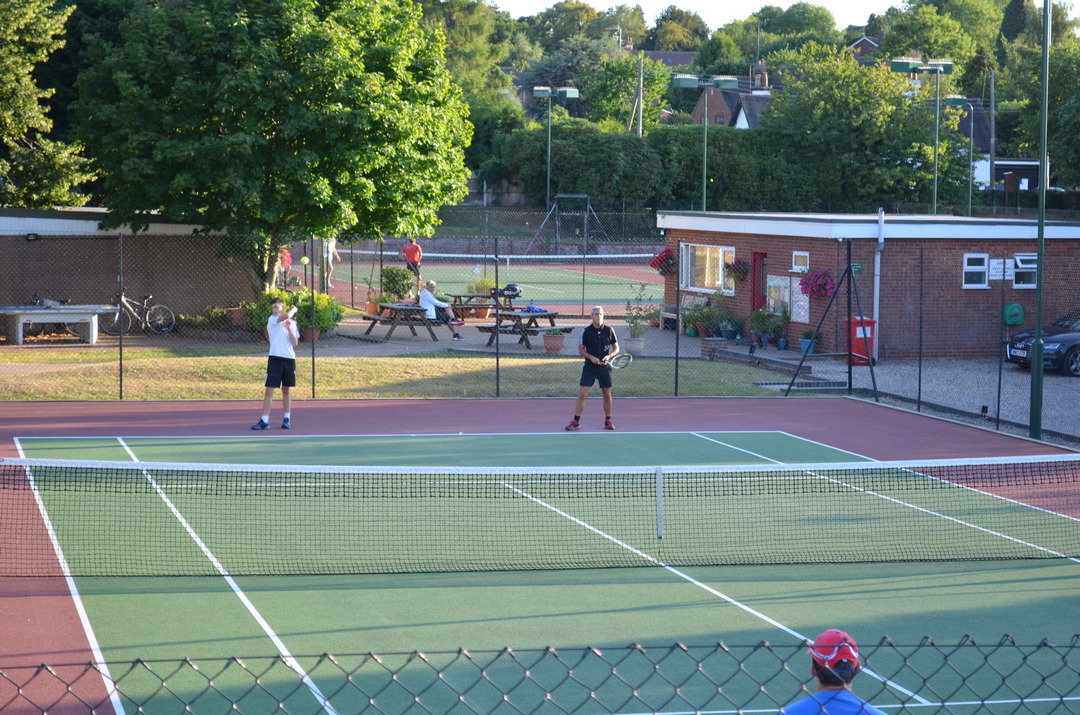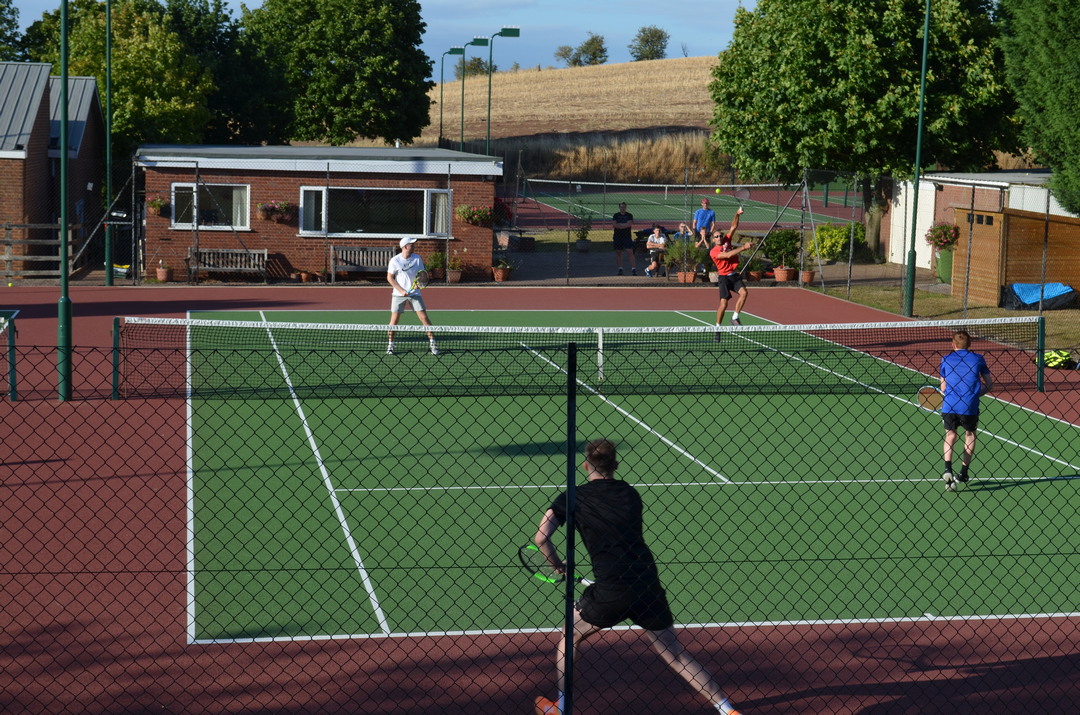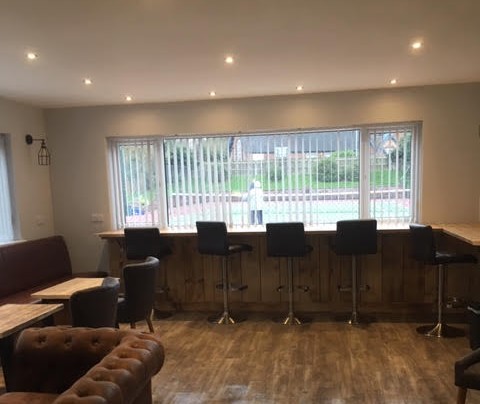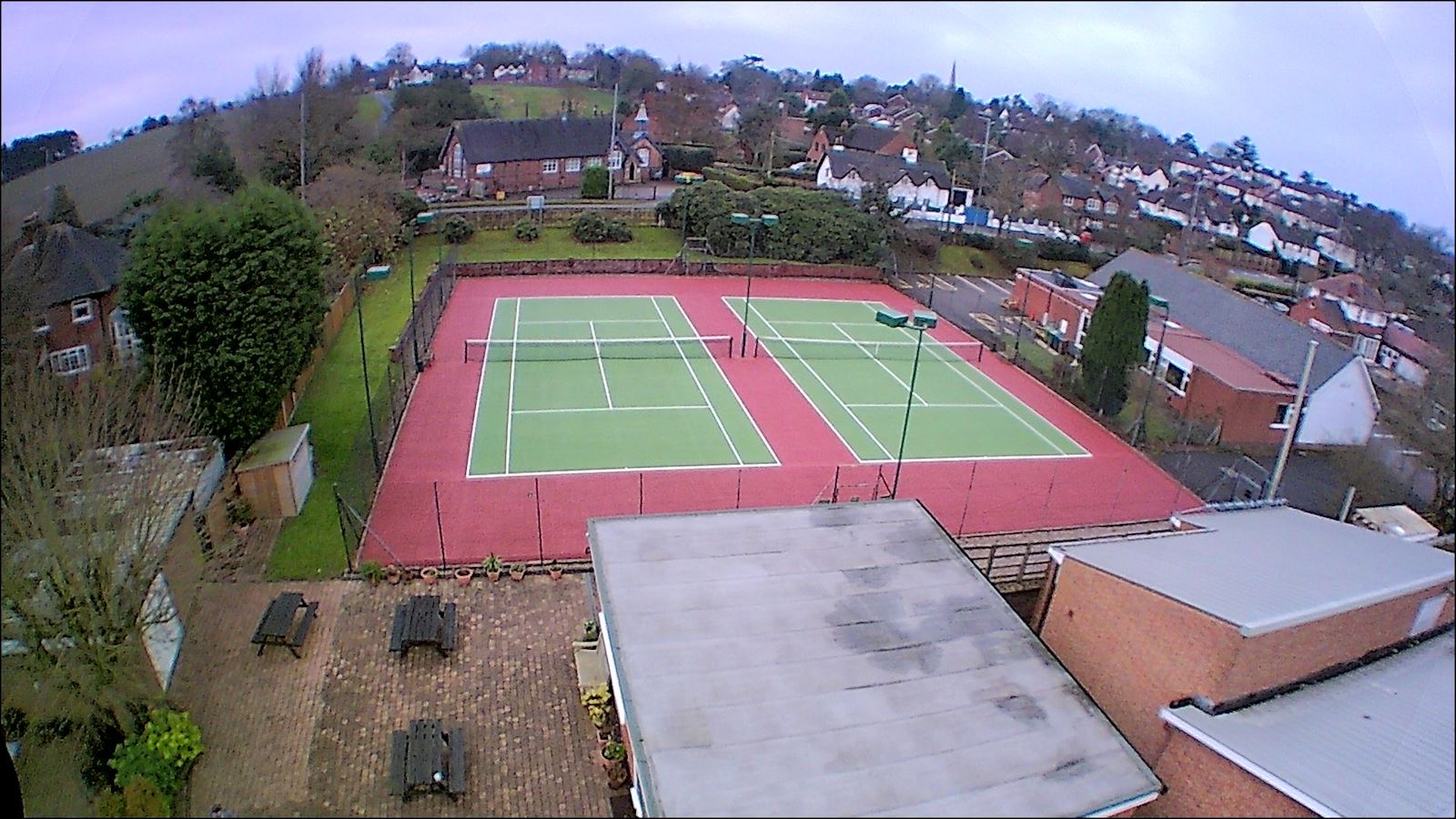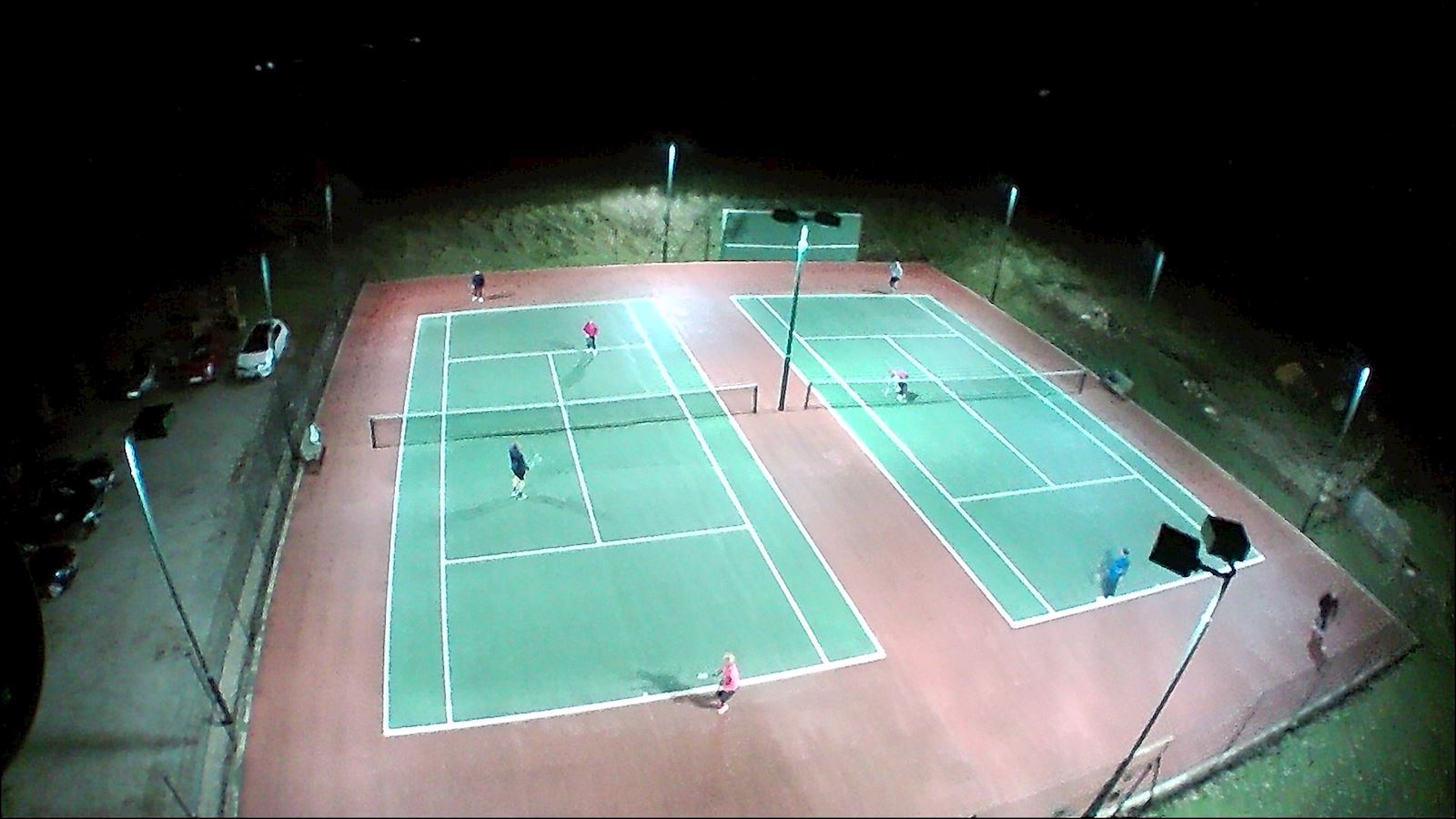 ---
Currently Welcoming New Members
Interested in joining? Check the membership page for details on how to join and our membership packages.
How to find us
Walton Tennis Club
Green Gore Lane
Milford Road
Walton On The Hill
STAFFORD
Staffordshire
ST17 0LD

Get directions