Walton Tennis Club
Welcome to
Latest...
2019 Honours
Posted 15th November 2019
Congratulations once again to our 2019 champions. Your names are now immortalised on our honours board!

Entries for the 2019/20 Veterans Tournament
Posted 12th November 2019
It's that time again to ask for entries for the 2019/20 Veterans Tournament. Entries are accepted for Men's Singles and Doubles, Ladies Singles and Doubles and Mixed Doubles.
The competition will take place between now and the end of April 2020. For those who may be going away on extended holidays the very approximate timetable dates will be –
Round 1 – 27th January
Round 2 – 19th February
Round 3 – 23rd March
Finals – 19th April
Please can all players entering email Ian Henderson at ianhendersonriba@gmail.com before Monday November 25th.
Sheena Does Strictly
Posted 8th November 2019
Club member Sheena Marriott is going to be dancing her way to raise money for Katherine House Hospice. This charity is fundamental to those with life limiting and changing conditions, who depend upon free care from dedicated Katherine House carers and volunteers. She will be dancing, twirling and shimmying her way to try and win the glitter ball trophy in Strictly Stafford 2019, to be held at the County Showground on 29th November. Any donations would be greatly appreciated and it would mean a lot to her to have your support. You can donate directly at her justgiving page.
2019 Annual General Meeting
Posted 4th November 2019
The club's 2019 Annual General Meeting will be held on Wednesday 27th November @7:30pm in the Bromage Room of Walton Village Hall. All members are welcome to attend. You may access all the associated material, including the agenda in our downloads section.
Let's Party!!!
Posted 4th November 2019
The club's 2019 Christmas party and meal is once again being held at the Barley Mow. Bookings are now open, so secure your place quickly! See our events page for details.
About Us
Walton Tennis Club is situated in a rural location on the outskirts of Stafford. We take pride in being a friendly club which welcomes new or experienced players of all abilities, offering opportunities for social tennis, league tennis and family play. We have four recently repainted hard courts, and play all the year round, until 10 pm under floodlights. We have around 140 senior playing members and run social mix-ins several weekday evenings, and on Sunday morning (see our court timetable for details). These mix-ins are a chance for members to meet other players and guarantee newcomers a game. For more competitive players, we run several teams in the local Staffordshire tennis league with FREE weekly team coaching sessions in the winter. Our club championship competition runs each summer and an open veterans competition runs in the winter.
Our thriving junior section of over 60 members has a supervised mix-in on a Friday evening and priority access at other set times. Competent junior members can be 'promoted' to allow them to play in senior mix-ins.
Our club coach, Chris Proud, runs coaching programmes for juniors and adults and is available for private individual or group sessions and is there to meet new members at the Thursday night mix-in. The licensed bar is open on mix-in nights and we also hold social events in the clubhouse.
Within the last few years we have laid a new patio and social area, with outdoor table tennis table, picnic tables and benches and this has added an extra dimension to the atmosphere at the club.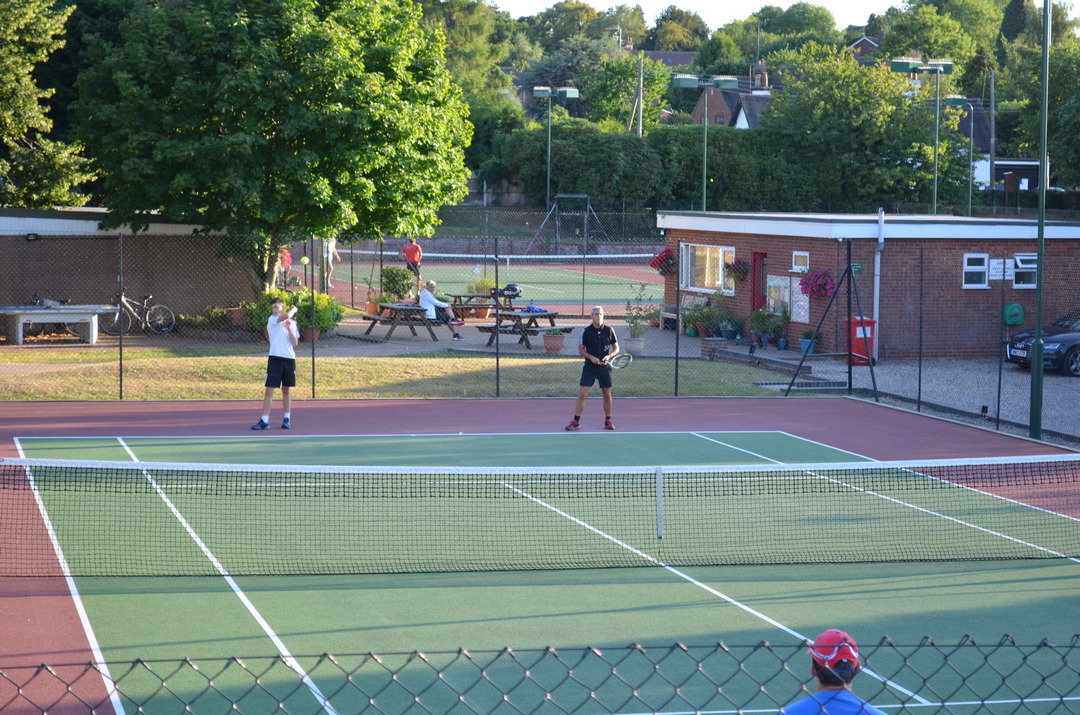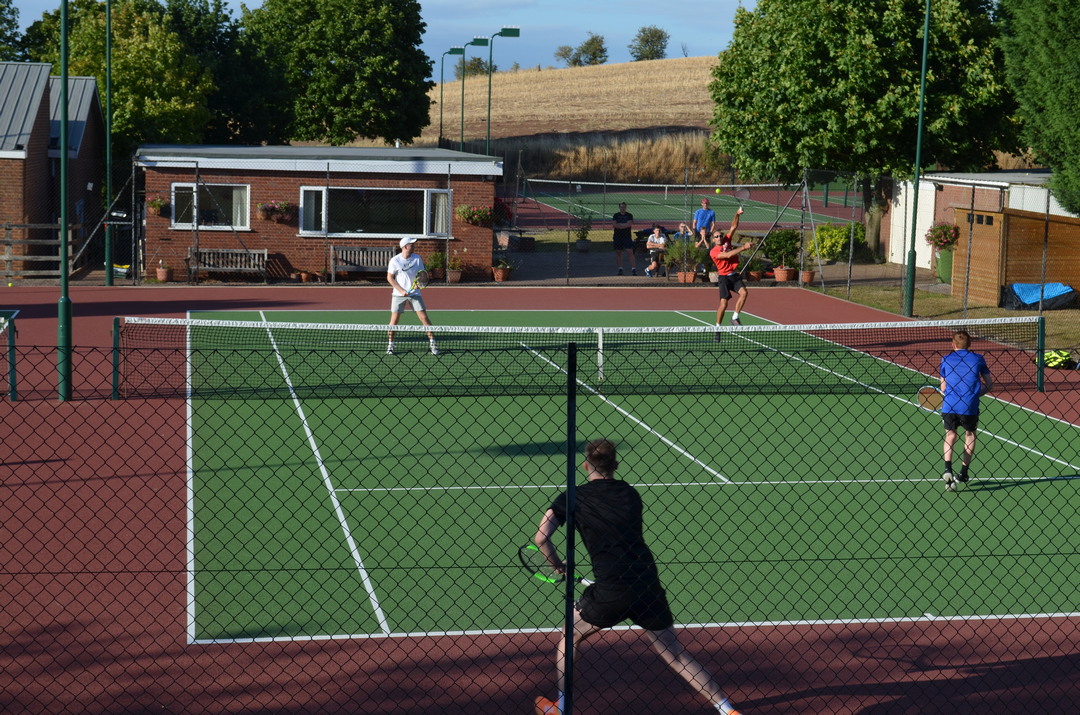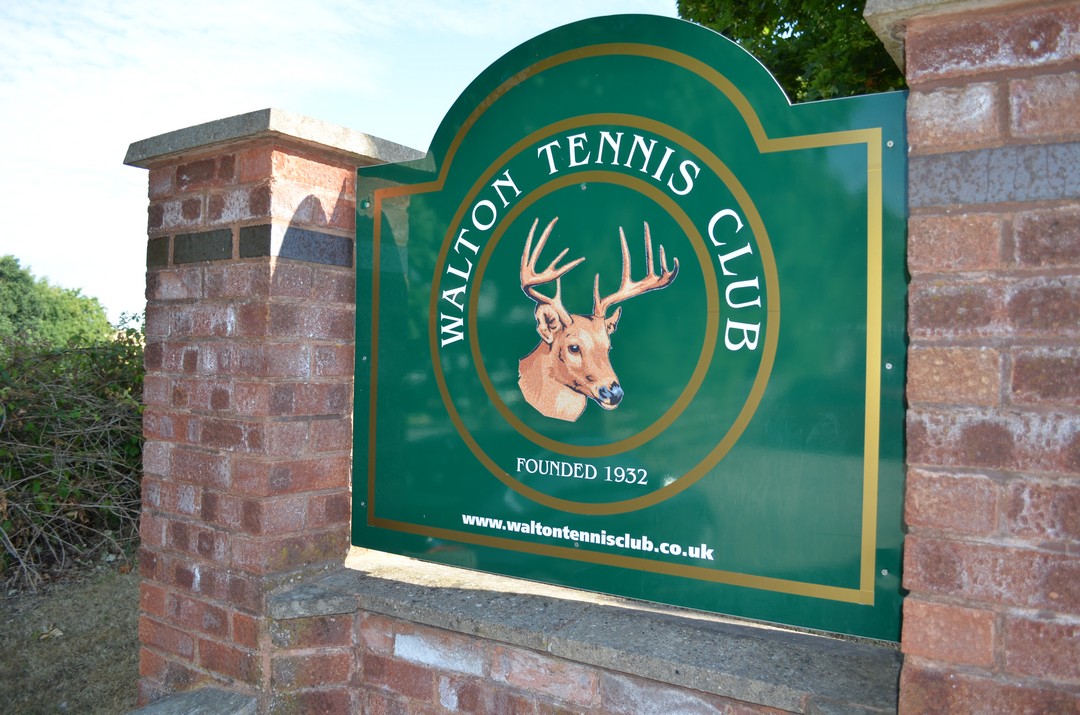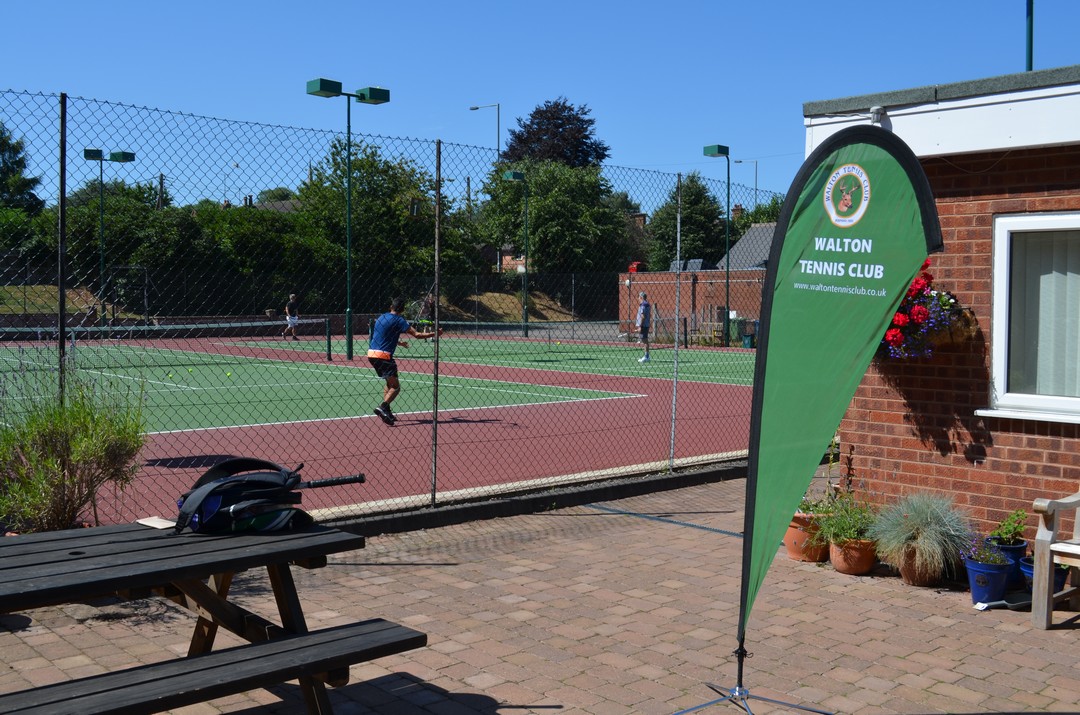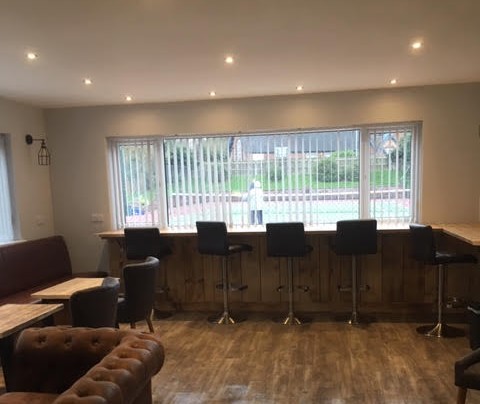 ---
Currently Welcoming New Members
Interested in joining? Check the membership page for details on how to join and our membership packages.
How to find us
Green Gore Lane Milford Road Walton On The Hill STAFFORD Staffordshire ST17 0LD
Walton Tennis Club
Green Gore Lane
Milford Road
Walton On The Hill
STAFFORD
Staffordshire
ST17 0LD

Get directions