Group classes and private coaching sessions for both juniors and adults are available at Abercorn, as well as holiday camps for junior players. Our head tennis coach is Graeme Soutar, with support from coaches Robin Burns and Katie Hoch.
Registration for group classes and holiday camps can be accessed via
When booking please make sure that Abercorn Sports Club is listed as the class location.
---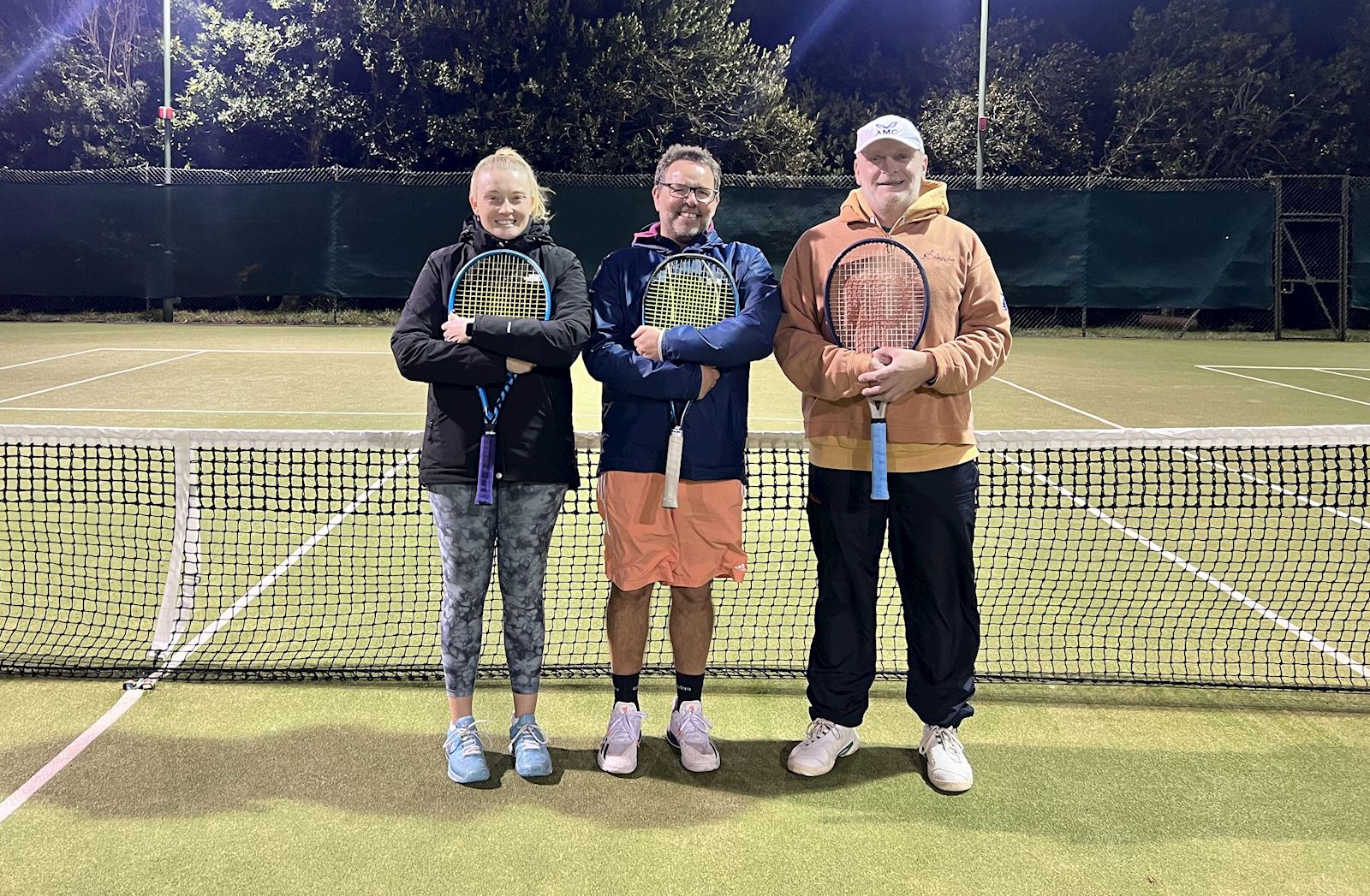 Graeme Soutar
Our head coach Graeme Soutar is a licensed LTA Accredited+ coach with 30 years' experience. Graeme builds the programme and currently leads the Saturday junior sessions. As a player, Graeme was ranked #1 in Scotland at the junior level and in the top 30 in the UK. He is currently also Head Coach at Craigmillar Park and Priestfield clubs and was previously Head Coach at Thistle LTC and coached at Merchiston Castle School. Private lessons with Graeme are £35/hour (or 10 for £300) and he can be reached at gstenniscoaching@sky.com or on 07907 378 199.
Katie Hoch
Katie is a licensed Level 2 LTA Accredited coach with a Masters degree in Performance Psychology from the University of Edinburgh. She currently leads the Super Drills, Improvers, Ladies Only Beginners & Improvers, and Intermediate Technical/Tactical classes for adults and the Red Ball (5 to 8 years old), Miss Hits (girls only 5 to 8 years), Green Ball (9 to 10 years) and Yellow Ball (11 years and older) classes for juniors. Katie is originally from the US and as a player, she competed in numerous USTA junior tournaments and was awarded a full scholarship to play Division 1 tennis at East Carolina University. She was also an assistant coach for the Division 1 women's tennis team at the University of North Carolina–Greensboro for two years. Private lessons with Katie are £30/hour and she can be reached at kathryn.hoch8@gmail.com or on 07733 443 776.
Robin Burns
Robin is a licensed Level 3 LTA Accredited+ coach. He currently leads the junior Orange Ball (8 to 9-year-olds), Green Ball (10 to 11-year-olds), and Yellow Ball (12-year-olds and up) classes on a Friday and the Green Ball (10 to 11-year-olds) on a Sunday. As a player, he was ranked #2 in Scotland in the 40+ Mens Singles division and is an 8-time Abercorn Mens Singles Club Champion. Private lessons with Robin are £25/hour for adults and £20/hour for juniors, with a practice partner rate available and a 10% discount on all block bookings. Robin can be reached at aceboyburnsy@googlemail.com or on 07837 867 438.
Group tennis class cancellation policy
Please note that some tennis group sessions may be cancelled from time to time due to the nature of the Scottish weather. Our coaching team will refund 100% of term fees if 50% of sessions are cancelled. No refunds will be otherwise made.
---
Our head squash coach is Senga Macfie. Senga has had a very successful career as a player, reaching a world ranking of 14 and playing on the professional circuit for 12 years. She is a past winner of the European Squash Individual Championships, reached the finals of the Senior National Championships last year, and represented Scotland in the 1998 and 2002 Commonwealth Games. Senga also recently won Scottish Squash's Masters Player of the Year award. She runs classes for both juniors and adults; for more details email sengamacfie@hotmail.com or keep an eye out for emails when new classes are announced.