Club
Back to tennis!
Mon, 22 Jun 2020 00:00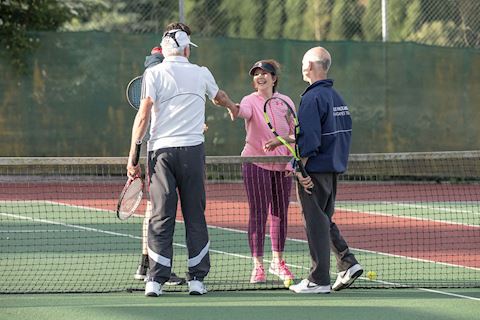 Tennis is back!
We are so glad that we can now play tennis again. Singles and doubles are now allowed, although we do our best to keep social distancing. Hand gel is provided on the tennis courts. Please bring your own marked balls and take sensible health precautions (eg not sharing equipment).
We ask that everyone books a court to make sure that we don't end up with too many people on the court at once. It is very easy for members to book via the link on this website or via the booking app.
If you bring a guest, please pop the guest fee into an envelope and put it through the clubhouse letterbox. (£3 adults, £2 juniors).
The clubhouse can be used for emergencies but we ask that club members avoid using it until after restrictions are eased.
And finally, welcome to so many new members! We realise that it may be harder than usual to find people to play with, since our usual club nights are not running, but if you need someone to play with, contact one of the committee members who will be able to put you in touch with someone happy to play a game.
Enjoy being on court again!