Welcome to
Ashton Park West Kirby
Ashton Park Tennis Courts
Welcome to Ashton Park Tennis Courts.
Ashton Park is one of the premier parks on Wirral , holding Green Flag status since 2003.
Ashton Park occupies approximately 5 hectares lying between Westbourne Road, Church Road and Carpenters Lane. It is separated into the Upper and Lower Park by the Wirral Way (part of the Wirral Country Park) that was formed out of the redundant West Kirby to Hooton railway line in 1974 with walking, cycling and bridleway facilities. The Wirral Way, while not part of the park, combines with Ashton Park to offer users an attractive town park and an eleven-mile trail through the Wirral countryside paralleling the foreshore of the River Dee.
4 Hard courts plus 3 Grass courts (open year round).
Friends run a tea room within the park open at the weekends.
Public toilets are available and are open during the day.
10 Minute walk from West Kirby with local amenity's and access to the foreshore and Hilbre Island.
West Kirby is serviced by Mersey Rail and there is a local station.
Access: In all there are 11 entrances into the park –The main entrance is on the corner of Church Road and Westbourne Road. There are 5 access points from the Wirral Way, 6 from neighbouring streets and 3 onto the Church Road/Carpenters Lane frontage. The tennis courts are accessible to anyone wanting to play tennis including full-time wheelchair users.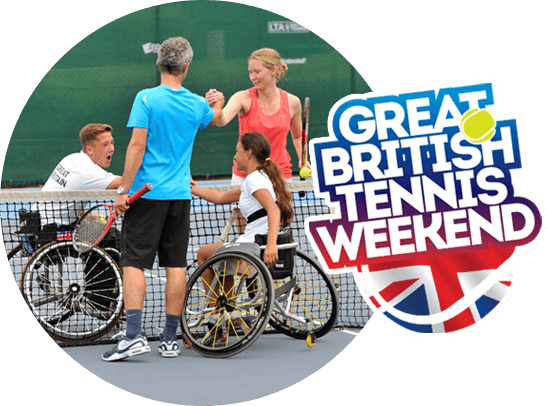 We're hosting a Great British Tennis Weekend event!
Try tennis for free this summer at a Great British Tennis Weekend event! Rackets and balls will be provided, so whether you've never picked up a racket before or you're a seasoned regular – there is fun to be had.
How to find us
Carpenter's Ln West Kirby Hoylake Cheshire CH48 7EX