Events
Keep up to date with news and events at Brabyns Lawn Tennis Club by following us on Facebook
---
The Head Coach, Mark Beaver, is currently running a doubles box league and a singles ladder league. No further entries are permitted at this time, however, please let Mark know if you would like to take part in future events by emailing MAB Tennis Coaching
---
Brabyns LTC hosted an LTA backed Tennis for Kids Open Weekend on Saturday 25th May and Sunday 26th May 2019.
Nearly 300 local children and their parents/carers attended and they enjoyed a full range of tennis games, inflatables, rallies and activities. The weather was beautiful on Saturday and more than a little damp on Sunday! However, that did not deter our players and over 60 children signed up to the Tennis for Kids courses.
Brabyns are proud to support the Tennis for Kids initiative and offer regular courses at the club. The next sessions are planned for later in 2019 along with the Tiny Tots sessions for pre-school children. To be the first to hear about these offers, join our mailing list by emailing us at Mailing List.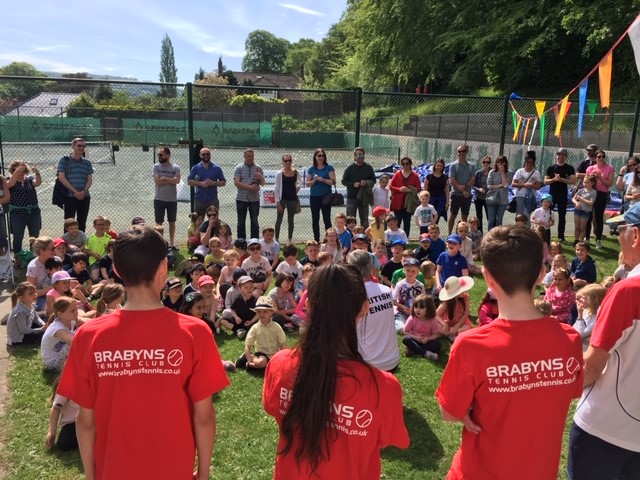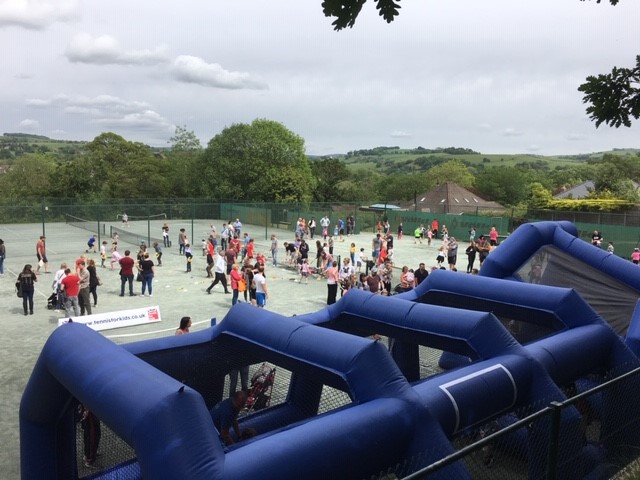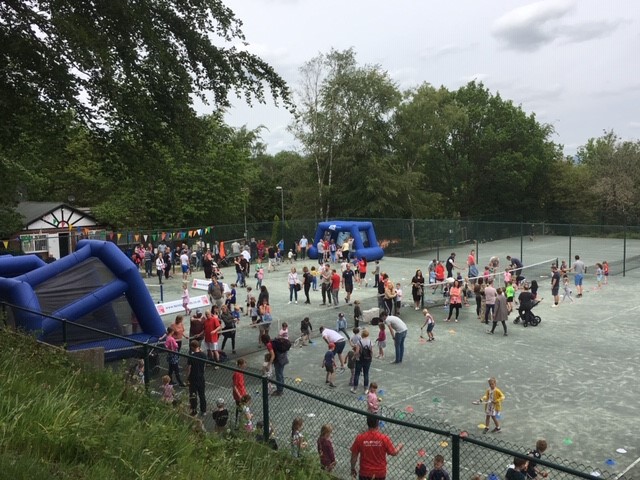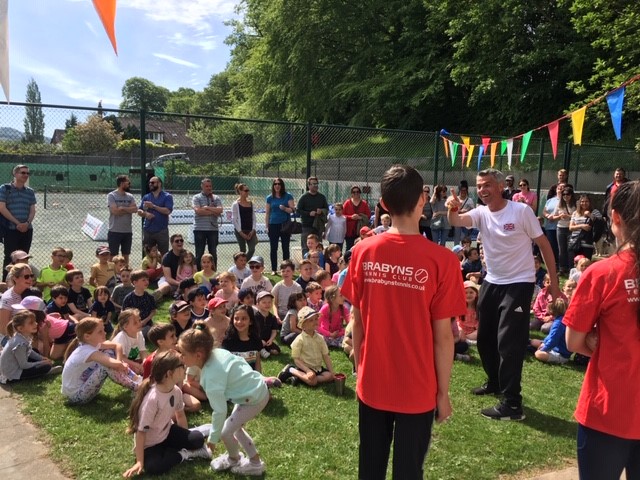 ---
Join our mailing list to be the first to hear about future events by emailing to Brabyns Lawn Tennis Club Mailing List
Brabyns Tennis Club are hosting a Summer Party on Saturday 3rd July to have some fun and raise funds for the club. We are inviting all members (and friends/family of members) to purchase tickets (£10 per person, 13& Unders are Free) for this event. When: Saturday 3rd July, 6pm - Late Where: Brabyns Tennis Club Given the past year, it's an opportunity to let our hair down and enjoy food, drink and music together. Ticket includes: - DJ entertainment - Hot Food Refreshments (Vegetarian options available) A cash bar will be open and fully stocked offering a variety of beers, wine and spirits.
6pm - 10pm

Sat, 03 Jul 2021