Club
Summer holiday programme for juniors
Wed, 02 Jun 2021 00:00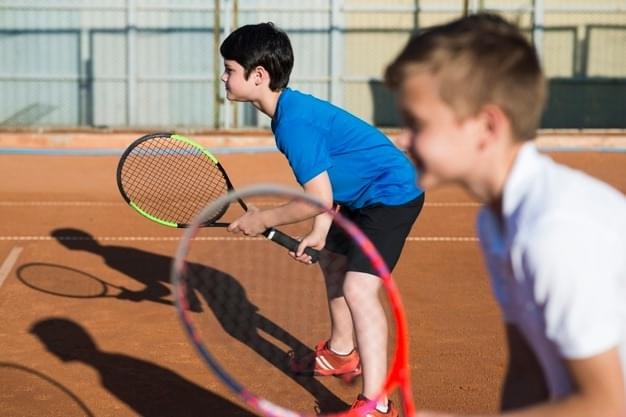 We're delighted to announce an exciting programme of Summer activity for young players (aged 4-16) at Brucehaven Tennis Club. Please book early to avoid disappointment!
Key points
Holiday tennis camps will take place on the afternoons of 5th – 9th July and 2nd – 6th August
LTA Youth Start will take place on the afternoons of 12th July – 17th July
Junior competition week will take place on the afternoons of 9th – 12th August
What are these tennis activities?
Holiday Camps
Age-specific sessions for children, focusing on getting active, developing skills and having lots of fun through tennis games and competitions.
LTA Youth Start
A starter course for children comprising of six high-quality lessons that introduce tennis to children in a fun and relaxed environment. You can expect:
An enthusiastic coach who has attended an LTA Youth Start training course
An LTA Youth Start racket, ball-set, and branded t-shirt delivered right to your door
An opportunity for parents to get involved
A follow-on offer to encourage you to keep playing at the club after the course
Our LTA Youth Start course is for children aged 4-7 who are new to tennis, so please pass the details to any of your family or friends who might be interested.
Junior Competition Week
Fun competitions for children aged 6-8, 9-10 and 11-16. We'll help young players develop the skills and confidence needed to play the sport, understanding the rules of tennis and gaining experience of playing matches in a fun atmosphere.
How to book?
The booking links are below. A 30% discount is available to club members on all holiday camps, but not on the LTA Youth Start course.
Monday 5th – Friday 9th July
Monday 12th – Saturday 17th July
Monday 2nd – Friday 6th August
Monday 9th – Thursday 12th August
Look out for details of the Junior Competition Week – to be published soon