Competition
Midlands Veterans Leagues
Tue, 05 Mar 2019 00:00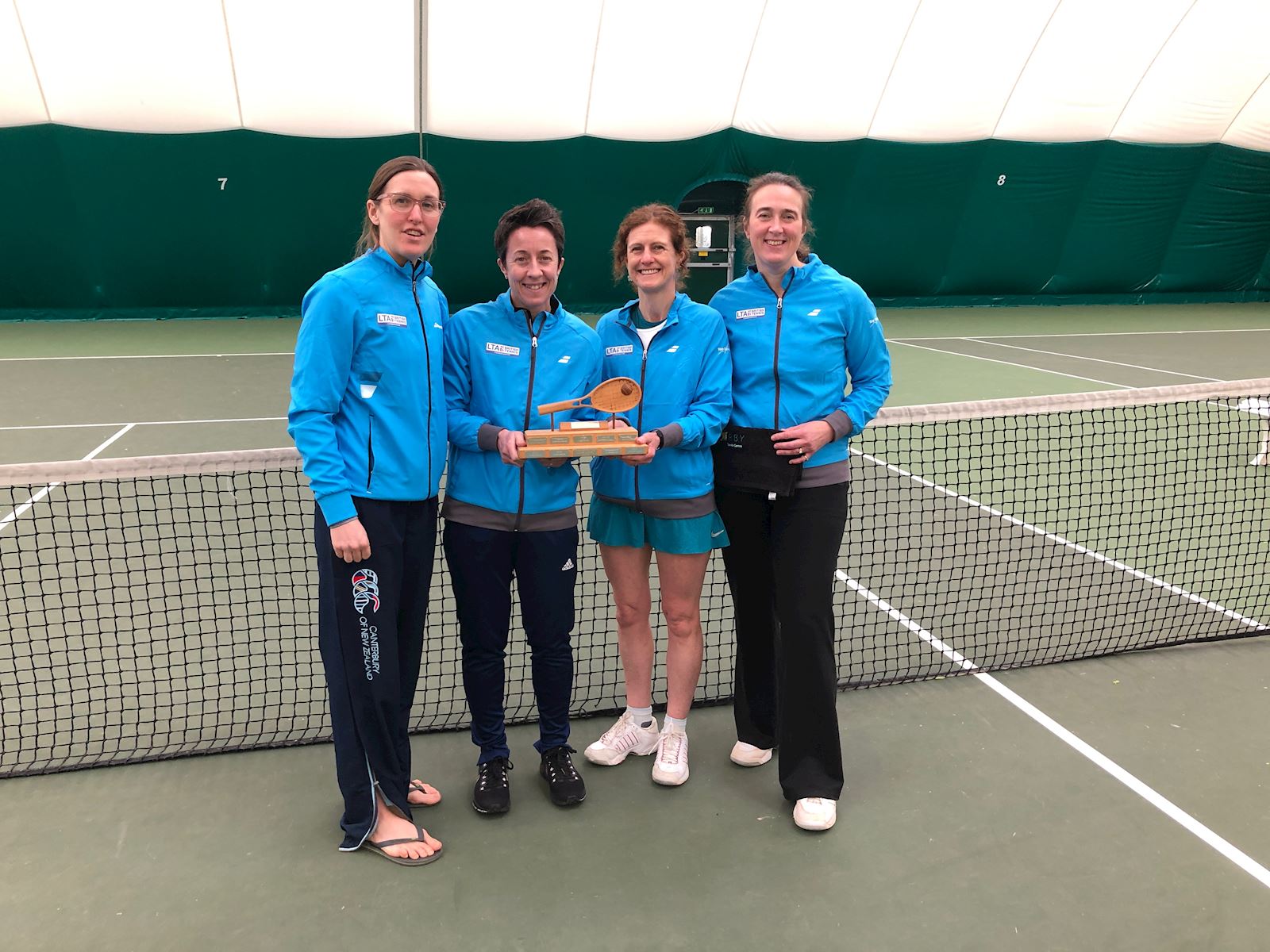 Firstly, I must say a huge congratulations to both the Cambridgeshire Ladies
40+ team (pictured) , and the Northamptonshire Mens 55+ team for
40+ retaining the titles in their respective Midlands Veterans Leagues 2019.

We haven't finished the Ladies 50+ or 60+ Leagues yet, but I shall post the
results when they are completed. We have a full complement of 8 teams in
each of those divisions, and it works so well, so it would be great to get
the Ladies 40+ and the Mens 55+ up to those entry numbers. If you think of
anyone that might like to take part in the 2019/20 season, please either let
me know or give them my details.

In the Ladies 40+ League, Cambs were undefeated again, dropping just 7 sets
the whole season. Captain Christine Sprowell was joined in the squad by
Katie Jarvis, Caroline Thornton, Fleur Clegg, Kat Deudney, and Rachel Hill.
Lincolnshire finished in second place again, giving Cambs a close run for
their money, having also been undefeated going into their last match of the
season, under captain Jane Hunter. Leicestershire finished in third place

In the Mens 55+ captain Brian Perry was joined by Mark Meagrow, Neil
Shorrock, Stuart Wetherell and Tony Brown, and they were also undefeated all
season. It shows how close the division was as Cambs ended up coming 4th,
having lost all of their matches in close match tie-break deciders 4-5.
Beds were second, and Warks finished third.