Club
2019/2020 12 Counties Championships Recap
Tue, 15 Sep 2020 00:00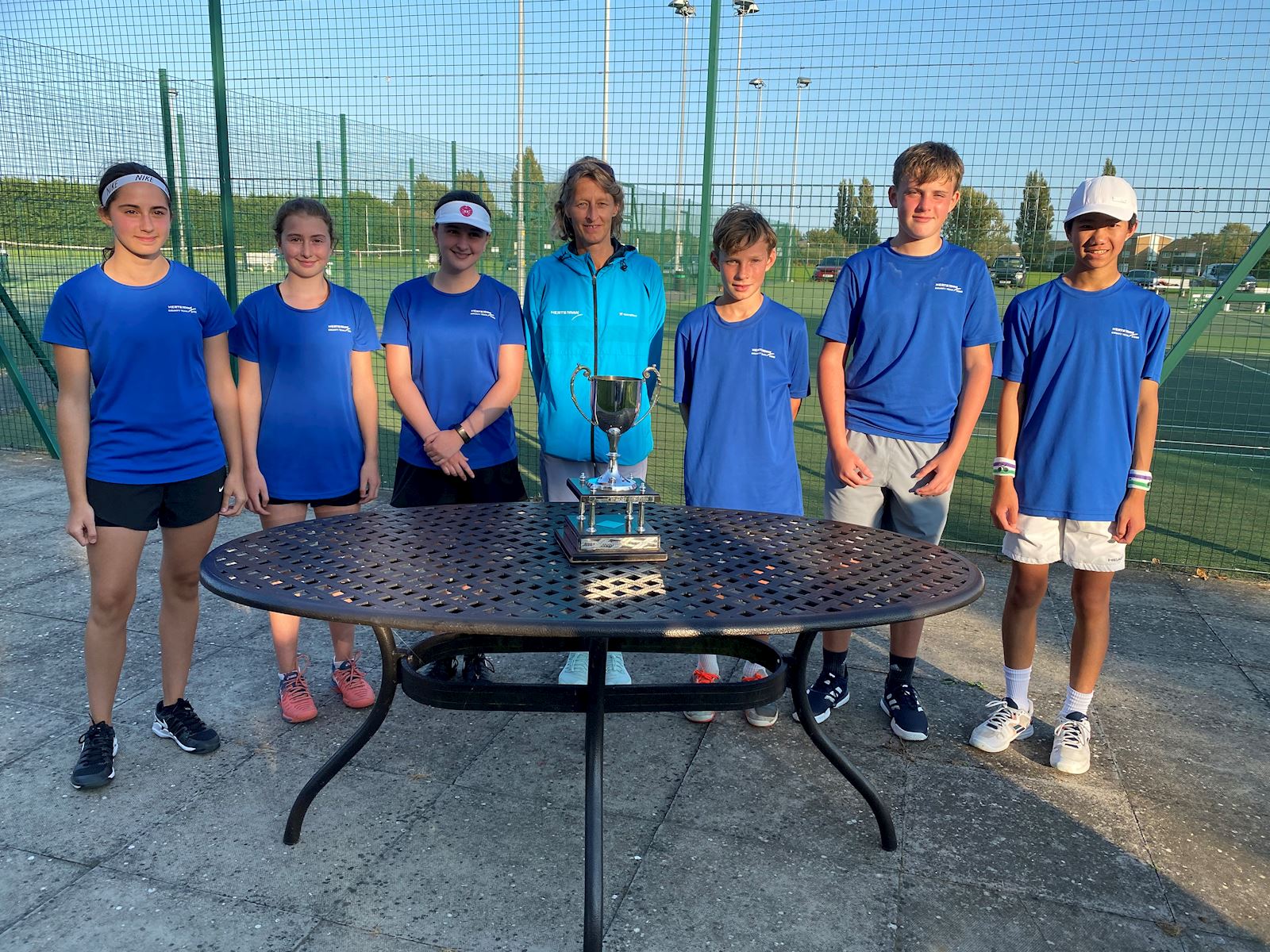 This weekend we were able to conclude our 2019/2020 12 Counties Championships. Our 12 Counties season was due to conclude in March, but sadly COVID had other plans. However, with the help of many hard workers and some lovely weather we were able to complete the season after all by moving the final matches to our outdoor courts. There was a great atmosphere outside, and it was terrific to see the children competing to such a high level, and in such good spirit.
Both days threw up a late surprise, but we did manage to conclude both Division 1 and Division 2A.
Division 1 – huge congratulations to Teresa Lilley and the whole Hertfordshire team for coming up to Division 1 last year, and then winning it this year. They won 3 of the girls age groups, and 2 of the boys on their way to victory, and the 14U age group can be seen with the trophy in the attachment. Essex over- took Middlesex on the last day of play, by means of a count back. Tied at 28 points each, it comes down to age group wins next, and Essex won 3 while Middlesex won 2. This sees Herts and Essex in the top division next season, while Middlesex and Bucks will be in either 2A or 2B.
Division 2A – Newcomers Berkshire were trailing Leicestershire by 1 point going into the final day of play, but managed to secure a 2 point swing, to take the Division 2A title, and ensure their first foray into Division 1 next year. So Leics finished in 2nd place, Northants in 3rd and Norfolk 4th .
Division 2B– Cambridgeshire were superbly strong and won every one of the 8 age groups that were played, and will be a force to be reckoned with in Division 1 next winter. Hereford & Worcs finished in 2nd place due to another count back. This time both teams were level on 0 wins in the age groups, so it goes down to the 18U age group combined score, and H&W had 6 points while Notts , who finished in 3rd had 4 points. Bedfordshire finished in 4th place.
We are so grateful to all those who made completing this season possible, and we look forward to beginning our 2020/21 season in November.