Welcome To
Devizes Tennis Club
The Club
COVID-19 Update
The swift pace of events in the past few weeks has caused everyone to take stock and look at how they are best to respond, from national governments to local businesses, families, individuals and societies. The Sports Club (including Rugby, Cricket & Tennis) are guided by the recommendations given by Government, the NHS and Public Health England, as well as their individual sports governing bodies. This is a fluid situation that is changing on almost a daily basis. We will respond to any new guidance that is issued, always in the interests of those who wish to make use of our courts and coaching services.
The Government have currently indicated that recreational exercise that takes place at a safe distance from others and in safe exercise environment is something that can continue. The LTA's website confirms that the Department of Culture, Media and Sport have advised that tennis is in fact one of the best examples of social distancing in practice. Tennis has also been specifically identified as currently being a sport that is ok to play and is one of the few sports that has an opportunity to provide exercise and keep people active during this period. However, all non-tennis functions and events that take place at the club such as Committee meetings and our upcoming Quiz Night have been cancelled.
With the most recent guidance being to close all public gathering spaces and leisure facilities, the main Sports Club pavilion is now closed, however tennis players will still have access to the changing room toilets. The club will be responsible for cleaning these areas as long as the Sports Club remains closed and we will be issuing guidance on the safe use of these areas. We believe that as long as players are well and follow the guidance on hand sanitation and social distancing (currently defined by Public Health England as spending more than 15 minutes and within a 2-metre distance talking to someone), then our members can continue to play at our club during this period and receive one on one coaching lessons. Our coaches are fully briefed and aware of how they can minimize any risk while they work and will be adapting their lessons accordingly.
The Committee have decided that the tennis courts will remain open and members can still access them for social play, however all scheduled club sessions, group coaching and junior squads will be suspended until further notice. Play can be arranged (as it often is) between individuals for games at suitable times. The club have issued a health and safety protocol that is displayed on all court entrances and is to be read and followed by all players before, during and after play. We know that our membership consists of a wide range of ages and that the decision to continue offering our facilities may not be suitable for all members depending on their personal circumstances. Any decision to play should be made by an individual in the best interests of their own health and safety and of those who they are playing with.
The virus has come at a most inopportune time, as the new membership year is also upon us. The Committee has made the decision to suspend the renewal process in April and extend the membership year until such time as we feel that it is appropriate to resume taking membership payments. All current members will remain so and be able to play as has been described. We are looking at offering a reduced membership at a further point in the year once the outbreak has passed its peak. When the membership year resumes, we will endeavor to put on the tournaments and events that we have had to postpone.
For our members who continue to play we cannot over emphasize the importance of good hygiene around the club. We will all have to become part-time cleaners as the outbreak progresses. There will be supplies on site to clean down any surfaces that are touched, such as doors, handles, gates and nets. Also be sure to clean your racket regularly, particularly the handle. Of course, shake hands with your rackets at the end of a game. Please police each other in this regard; if even one person fails to adhere to these rules, it can compromise the entire site, and we may have to consider locking the courts for the duration.
The below quotation from Sport England we feel mirrors our philosophy in this time. We are a sports club but also a social club and care about the physical and mental wellbeing of our members and enjoy playing tennis in each others' company, and want to continue doing so for as long as we can.
'The coronavirus crisis is unprecedented in modern times and it could have a significantly negative impact on the nation's physical activity levels. We don't want that to happen, so we'll do everything we can to support people to get and stay active – provided they are well enough. That's because physical activity matters during this period and, actually, we think it's more important than ever right now. Being active in a way that is right for you, can improve your physical health, help manage stress and anxiety and just generally make you feel better.' (Sport England, sportengland.org)
Thank you all for your continued support of the club during this difficult time. Be well and stay safe.
Sim Holmes, Chair
For and on behalf of Devizes Tennis Club Committee
Welcome to the Devizes Tennis Club website. Have a browse through the pages to see what we offer our members and check out our Facebook page for weekly updates.
The club is an LTA registered venue and is a great place to play, whatever your ability. Whether you are looking to compete in one of our league teams, play socially at our club sessions or tournaments, play amongst friends or other members whenever you choose, improve your game with our coaching team, or all of the above, we will have something for you.
We have seven floodlit courts making play possible all year round. You are most welcome to come along and join in a club session. You will receive a friendly welcome. See our Social Tennis & League Tennis pages for more information.
We offer individual memberships or family options and our coaching programme can offer you and your children the chance to learn or improve their tennis too. We run coaching sessions from tots to teens and our coaches also offer individual and group lessons for all ages and abilities.
The club is a constituent member of Devizes Sports Club and shares a bar, changing facilities and function rooms with the Rugby and Cricket Clubs. We host social functions at this venue throughout the year which all members are welcome to attend and bring guests to.
If you have any questions then please do not hesitate to contact:
Chair - Simeon Holmes: devizestennischair@gmail.com
Membership Enquiries - See a brief outline of our Memberships below or look on our Membership page for adult and junior membership details, prices and contacts
Head Coach - Will Baillie: willbaillie@hotmail.co.uk or phone: 07737686353
Club Coach - Jonnie Crowley: jonnie_c@hotmail.com or phone: 07715635213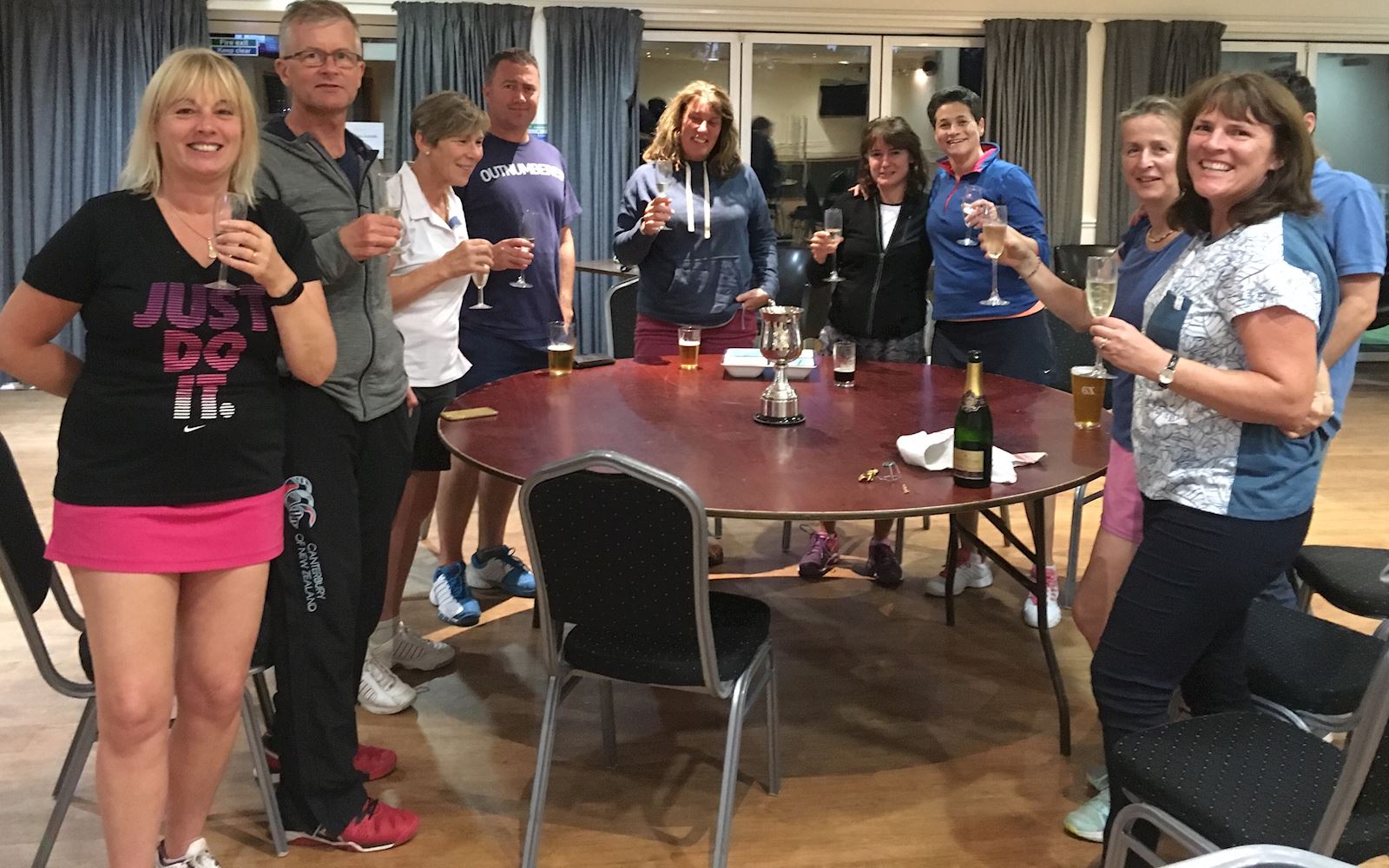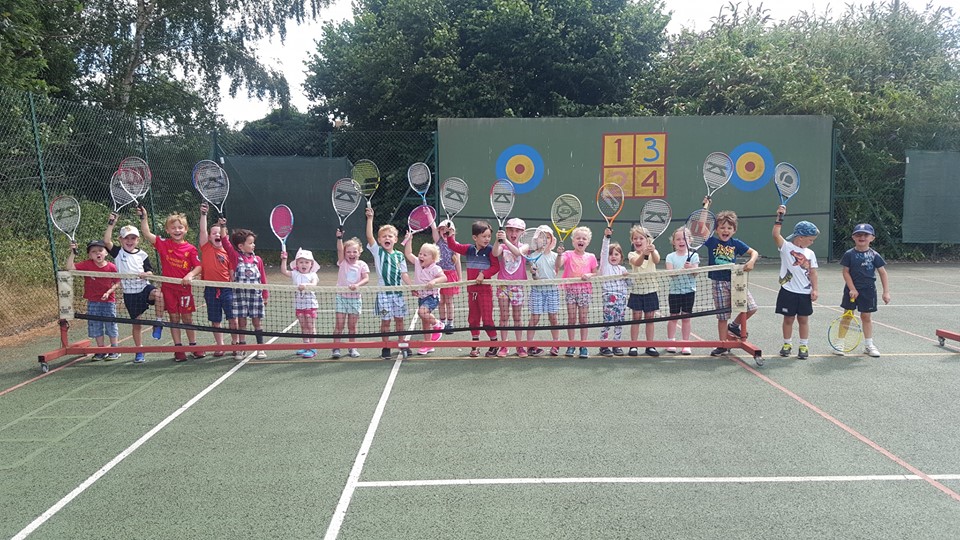 ---
Memberships
Our Memberships are outlined briefly below. For more details please click 'About membership' to the right.
We now operate our Memberships all online. To join as a new member you will need to register or sign in with Clubspark. You will then be able to join Devizes Tennis Club online.
Devizes Tennis Club offers a variety of membership packages to suit an individual or a family.
Full members can use the courts free of charge at any time (subject to scheduled club sessions, matches and coaching lessons), take part in club sessions and tournaments and represent the club in competitive league matches.
Off-Peak Membership is offered for those who may not be able to play as often as they'd like or for those on a tighter budget. These members are welcome to use the courts free of charge at off-peak times (subject to scheduled club sessions, matches and coaching lessons).
Both the above packages are available for individuals or families. We also offer discounts for students in full-time education and seniors (60+).
Junior Membership is split into Under and Over 7 categories. Juniors can use the courts at any time (subject to scheduled club sessions, matches and coaching lessons) but those up to 14 years should be accompanied by an adult.
All juniors (under 18) in the coaching programme or taking individual lessons MUST be a member of Devizes Tennis Club. This covers the individual on club insurance, supports club activities and the maintenance of the facilities.
How to find us
London Road DEVIZES Wiltshire SN10 2DL