Welcome To
Devizes Tennis Club
The Club
COVID-19 Update
Following our most recent Committee discussions, the Club hereby makes you aware of the following measures we are taking while we may play tennis. Please respect these guidelines and follow them closely to ensure your own and your playing partners safety.
DO NOT play or enter the courts if you are in at 'at risk' group. Consult LTA guidance at www.lta.org.uk for more info. If you have played recently and have displayed symptoms of COVID-19 follow the Government's 'test and trace' guidelines, which can be read at www.gov.uk
Avoid gathering before a game. Observe correct social distancing of at least 2 METRES from others AT ALL TIMES
GROUPS OF UP TO 30 may meet to play either DOUBLES OR SINGLES, following social distancing and playing guidelines
Small group coaching (no more than 15 participants + coach) is permitted, following social distancing and playing guidelines. Coaches will instruct following their own protocol to minimize contact and maintain distancing
Fill your water bottle up at home. The clubhouse is locked and out of bounds except to coaches
CLEAN OR WASH YOUR HANDS before you travel to play and afterwards when you get home or use an alcohol gel or wipe
Players are encouraged to have their own supply of anti-bacterial hand sanitizer with them to use during play if needed
DO NOT touch the gate handles when entering the courts. Push open and close with your feet
DO NOT share your racket with another player. Clean and wipe down your rackets before and after play
Place your rackets bags at least 2 METRES from other players
DO NOT touch the net, its handle or adjust the height of the net. The nets have been set to the correct height
Floodlights can be used, please clean the light boxes afterwards with the equipment inside them
Players should take extra care not to touch their face during play and to handle the balls as little as possible. Your own, marked balls can still be used if you so wish. Please discuss and agree before your match how you would like to proceed.
TRY NOT to pick up ball that is not yours or your courts ball
Players are advised either not to change ends during play or to swap sides on opposite ends of the net
DO NOT shake hands when greeting players or on completing play. Touch your rackets together instead
Leave the court gates unlocked so that other players can enter safely later
The toilets are locked for the time being. Please use your own facilities in your home before or after a game
Thank you all for your continued support of the club during this difficult time. Be well and stay safe.
Sim Holmes, Chair
For and on behalf of Devizes Tennis Club Committee
Welcome to the Devizes Tennis Club website. Have a browse through the pages to see what we offer our members and check out our Facebook page for weekly updates.
The club is an LTA registered venue and is a great place to play, whatever your ability. Whether you are looking to compete in one of our league teams, play socially at our club sessions or tournaments, play amongst friends or other members whenever you choose, improve your game with our coaching team, or all of the above, we will have something for you.
We have seven floodlit courts making play possible all year round. You are most welcome to come along and join in a club session. You will receive a friendly welcome. See our Social Tennis & League Tennis pages for more information.
We offer individual memberships or family options and our coaching programme can offer you and your children the chance to learn or improve their tennis too. We run coaching sessions from tots to teens and our coaches also offer individual and group lessons for all ages and abilities.
The club is a constituent member of Devizes Sports Club and shares a bar, changing facilities and function rooms with the Rugby and Cricket Clubs. We host social functions at this venue throughout the year which all members are welcome to attend and bring guests to.
If you have any questions then please do not hesitate to contact:
Chair - Simeon Holmes: [email protected]
Membership Enquiries - See a brief outline of our Memberships below or look on our Membership page for adult and junior membership details, prices and contacts
Head Coach - Will Baillie: [email protected] or phone: 07737686353
Club Coach - Jonnie Crowley: [email protected] or phone: 07715635213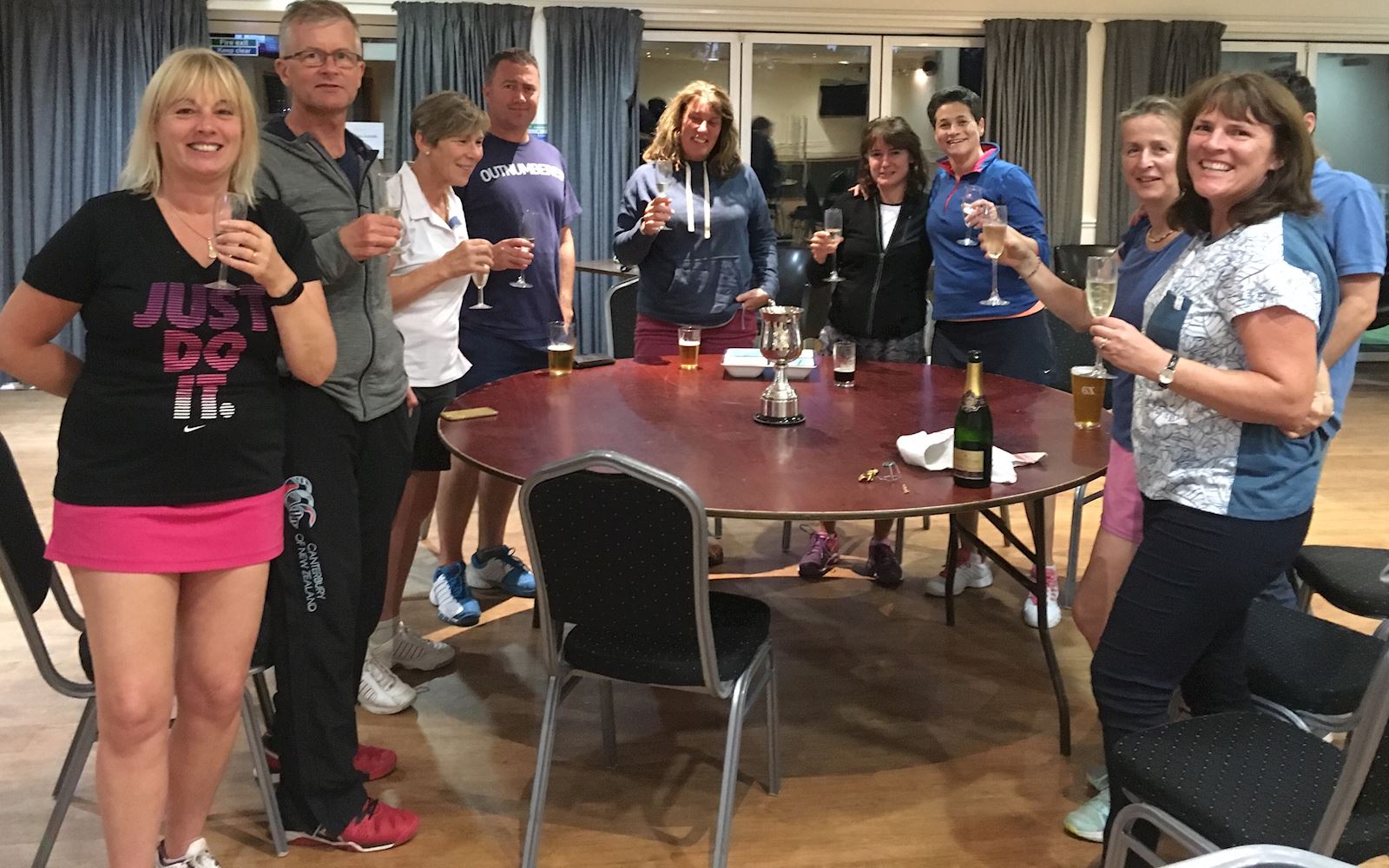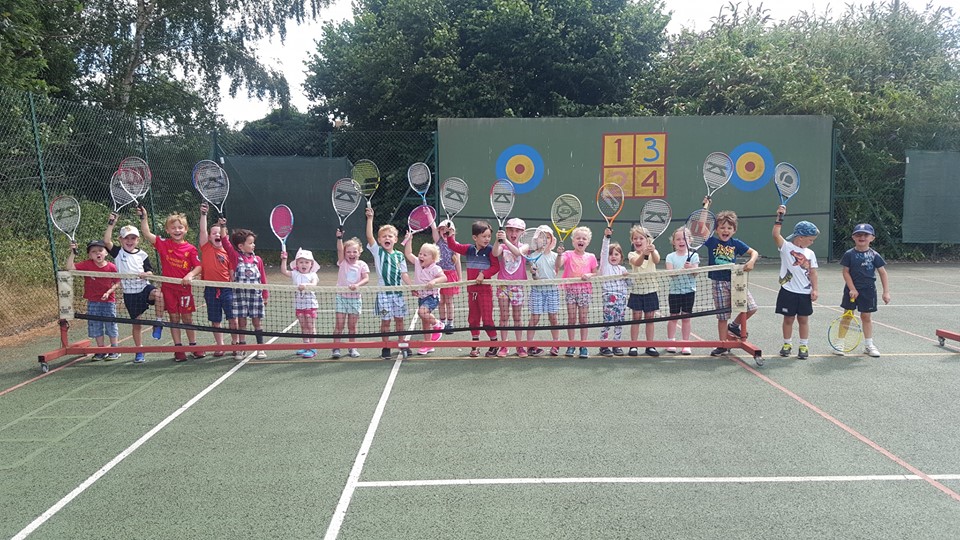 ---
Memberships
Our Memberships are outlined briefly below. For more details please click 'About membership' to the right.
We now operate our Memberships all online. To join as a new member you will need to register or sign in with Clubspark. You will then be able to join Devizes Tennis Club online.
Devizes Tennis Club offers a variety of membership packages to suit an individual or a family.
Full members can use the courts free of charge at any time (subject to scheduled club sessions, matches and coaching lessons), take part in club sessions and tournaments and represent the club in competitive league matches.
Off-Peak Membership is offered for those who may not be able to play as often as they'd like or for those on a tighter budget. These members are welcome to use the courts free of charge at off-peak times (subject to scheduled club sessions, matches and coaching lessons).
Both the above packages are available for individuals or families. We also offer discounts for students in full-time education and seniors (60+).
Junior Membership is split into Under and Over 7 categories. Juniors can use the courts at any time (subject to scheduled club sessions, matches and coaching lessons) but those up to 14 years should be accompanied by an adult.
All juniors (under 18) in the coaching programme or taking individual lessons MUST be a member of Devizes Tennis Club. This covers the individual on club insurance, supports club activities and the maintenance of the facilities.