Club Merchandise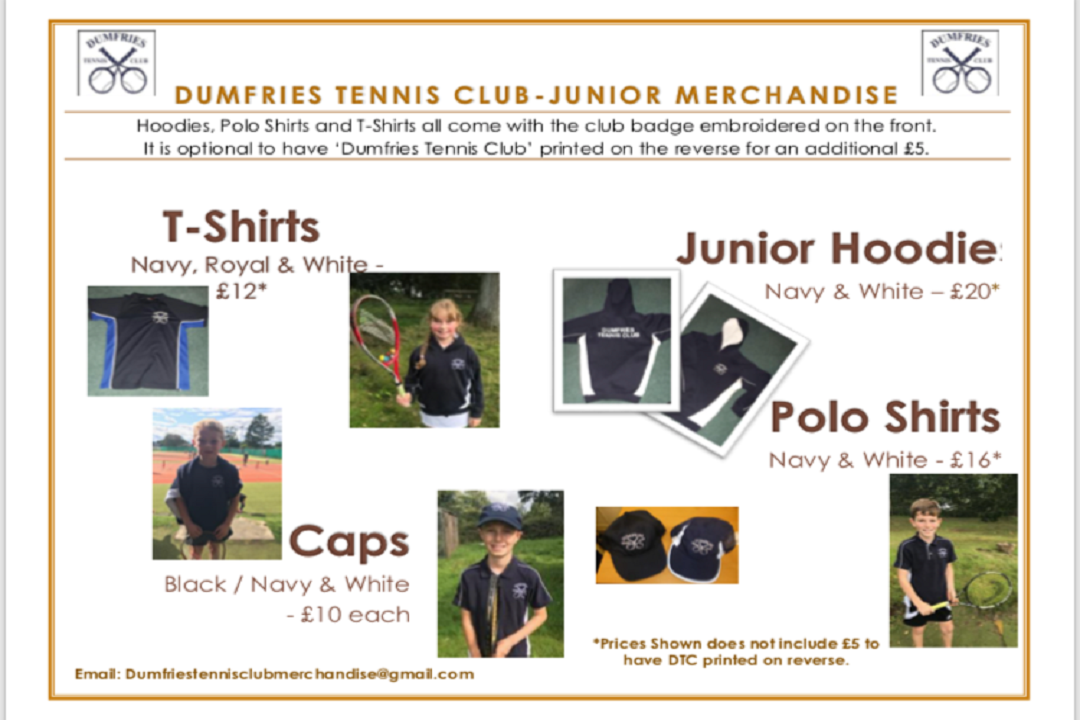 Dumfries Tennis Club Merchandise 2018
The tennis club have a range of merchandise for sale.
Orders will now be placed at the end of the month, however if you need an item sooner, please contact us and we will see what we can do!
To order just email Dumfriestennisclubmerchandise@gmail.com and request an order form, we will send this back to you.
Alternatively there are order forms in the tennis pavillion and sports club.
Junior sizes;
5-6yrs - 24"
7-8yrs - 26"
9-10yrs - 28"
11-12yrs - 30"
13-14yrs - 32"
If in doubt we have 2 hoodies to try on, an 9-10yrs and an 11-12yrs.