Club
Covid-19 Advice - March 2021
Fri, 12 Mar 2021 00:00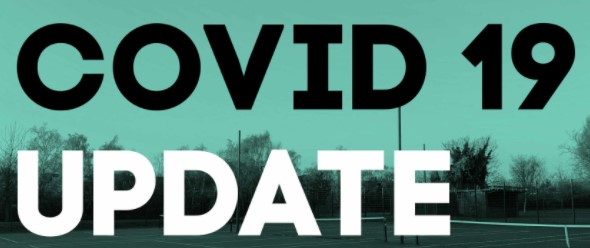 March 2021 – Version 9
The LTA have confirmed that outdoor tennis courts will be able to open from 29 March. This will mean recreational tennis will be able to resume, including singles and doubles social play, 1:1 coaching and formally organised activity for groups, including group coaching.
For Dunstable Tennis Club, the following updated guidelines apply for all members;
Face coverings must be worn when on the veranda (which is enclosed) or inside the clubhouse.
Entry to the clubhouse is allowed for use of toilets (one at a time please), access to the floodlight switches, and for obtaining balls. Changing is not allowed and the Kitchen is not to be used, the water supply to the cloakrooms is drinkable.
Informal social evenings/club nights for adults on Wednesday and Friday are suspended. The courts have been returned to bookable by members and on these evenings there will be no charge for floodlights. (Normally £4/hour/court)
The organised social sessions on Tuesday and Friday mornings can resume, with restrictions.
The organised coach-led junior sessions on Monday evenings and Saturday mornings can resume, with restrictions.
Coached sessions for children are possible, max. group size of 15, plus coach(es). For adults, max. group size of 12 players on one full-size tennis court. 1:1 coaching is permitted.
Do not mix / inter-mingle with others both before and after play. Rule of 6.
Players do not need to use their own clearly marked tennis balls. If you choose to use shared balls then extra care must be taken to ensure you do not touch your face
Hand hygiene is imperative. Use anti-bac or wipes to clean your hands after touching a shared surface. There are 3 sanitiser points available.
For NHS track and trace. No play can take place without the court being booked beforehand. The on-line court booking system is the record of attendance. A QR poster is on display for personal choice.
Anyone attending the club (players, coaches, staff, visitors), should undergo a pre-attendance self-assessment for any COVID-19 symptoms using the information on the NHS website before leaving home. No-one should leave home to participate in tennis if they, or someone they live with, has symptoms of COVID -19.
There are Government social gathering rules in place which are law and can be enforced through a £200 fine for individuals and a £10,000 fine for the club.
Finally, please consider taking all your rubbish home with you.
All subject to change when necessary.
The full list of tennis activity from 29 March from the LTA can be found here;
https://www.lta.org.uk/globalassets/news/2021/summary-grid---permitted-tennis-activity.pdf