We're back open on 18th May 2020 with restrictions to play
Riverside Tennis
Restricted play due to Covid-19
We'll continue to run an extensive daily streaming tennis programme and we're delighted that we can get back to restricted play from 9am Monday 18th May 2020 .
To see what we've been up to and to access our LIVE! streams, go to our Facebook Page.
---
The LTA and Government guidance requires us to carry out a number of risk assessments as well as preparing other safety related measures which need to be in place before the club can re-open with restricted play. The Committee and staff are doing their utmost to re-open the courts as soon as practicable, and we aim to open on Monday 18th May at 9.00am.
The safety of staff, coaches, and you as members is paramount, so there will be strict rules to follow:
LTA guidance can be found here: For Players, For Venues, For Coaches. Please ensure you read the relevant guidelines and the following information before resuming tennis activity:
Membership and booking
Only members will be able to book and play - no visitors. If you wish to join the club you can check out more info here
All courts need to be booked via Clubspark - no 'turn up and play'. If you join the club, we'll send you a link to the ClubSpark App.
Arriving and Playing at the Club
Social distancing on site must be adhered to at all times.
Avoid turning up early for your booking.
Hand sanitisers will be made available upon arrival.
An entry and exit system is provided on the courts, and please leave the court gates open.
Only singles can be played unless you play with members from your household. If you play with people from another household, both players will need to bring their own marked up balls and not touch the other players' balls. No sharing of other equipment.
Coaching will resume on a one to one basis. Further guidance on this will follow shortly.
Juniors booking/playing must be supervised by a single adult.
No spectators are allowed, apart from where the attendance of one parent/guardian or carer is required. They must remain outside of the court area.
There will be no court benches or net handles.
Finish your session 5 minutes early and vacate the court swiftly through the designated exit to minimise social contact.
Facilities
The club house remains closed, there will be no toilet facilities.
The shop is closed until further notice..
We are grateful for your continued patience during this time whilst we prepare a safe environment for you to return to play.
Keep track on our daily challanges and our weekly online programme at Facebook, Twitter and Instagram pages. Everybody, keep well and safe and we look forward to seeing you back on court soon
Francis - Chairman
---
Welcome to Bedfordshire's No.1 tennis club and winner of Bedford Sports Club of the year 2018. Located close to the centre of Bedford, we offer you 9 floodlit courts, 3 of them covered in winter, and great value full membership at less than £6 a week. With nearly 500 members, Riverside is an active, inclusive and award winning club. Members receive free online court booking, 4 social sessions a week, a clubhouse with bar, shop, cafe and social activities. Check out our weekly schedule here. We also have a Cardio Tennis Membership for access to our fitness sessions all year round for a great price.
Not played before or rusty after a long lay-off? Ask for our advice on our Re-Activate courses and personal coaching. Email us or drop in Mon-Fri 9 - 6pm, Saturday 9 – 5pm.
Are you an experienced player? We offer summer and winter league teams including 3 Vets teams, regular club tournaments, social tennis and free group coaching.
Coaching for adults and juniors? Our highly experienced and qualified team offer coaching for all ages and abilities including our #nobarriers Disability programme and Cardio Tennis fitness sessions. From beginners to competition players, get on court with us.
Juniors – term-time squads, holiday courses, tournaments, mini-tennis & 1:1 Coaching
Adults – term time programme, 1:1 coaching at a level to suit you, free group coaching for members.
Riverside Tennis is LTA affiliated, holds Sport England Clubmark accreditation and has been awarded "Bedfordshire Sports Club of the Year" for 6 of the last 8 years.
Courts and the clubhouse can be booked by non-members see here for details.
All Ages, All Abilities, All Welcome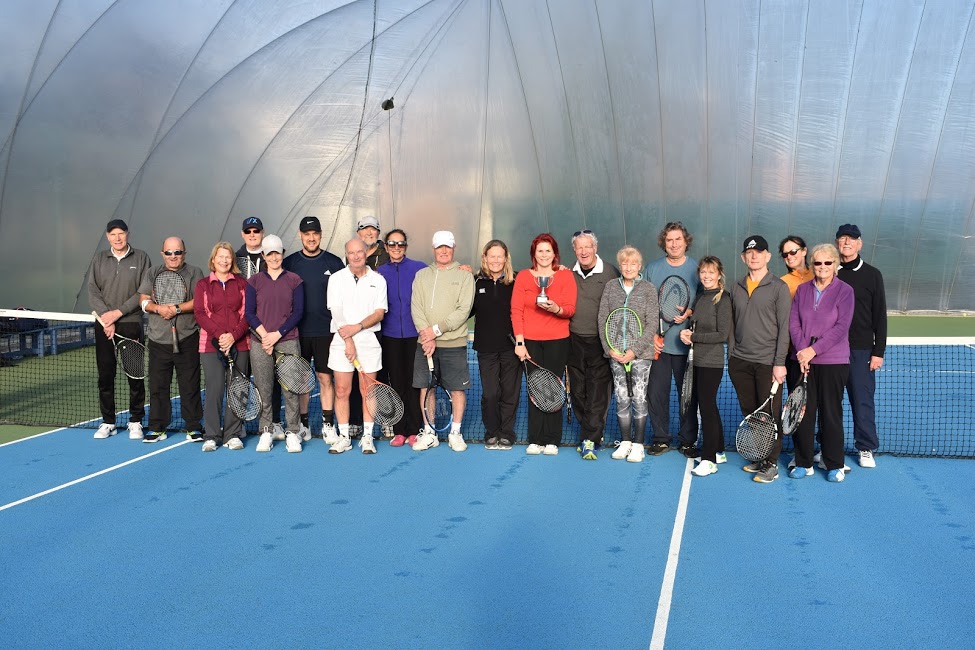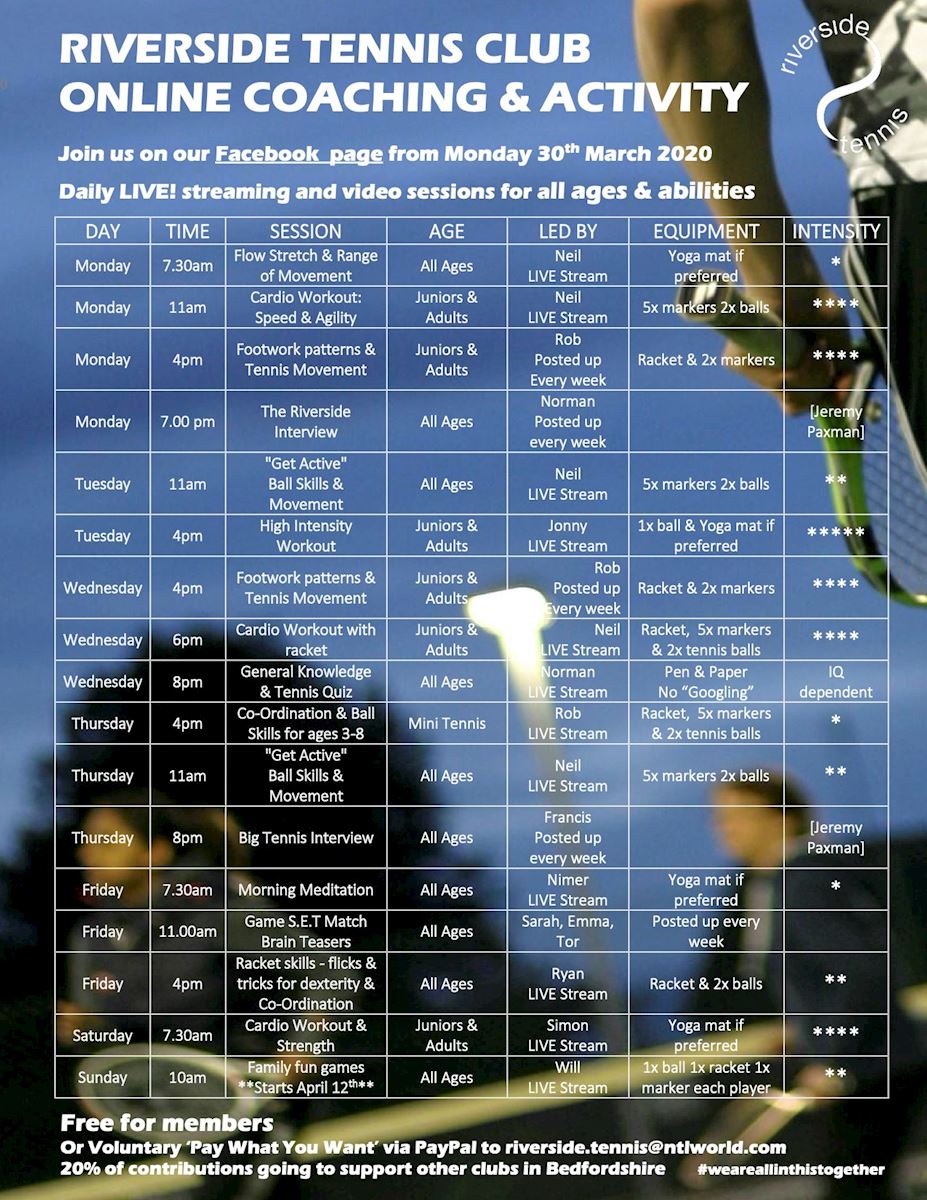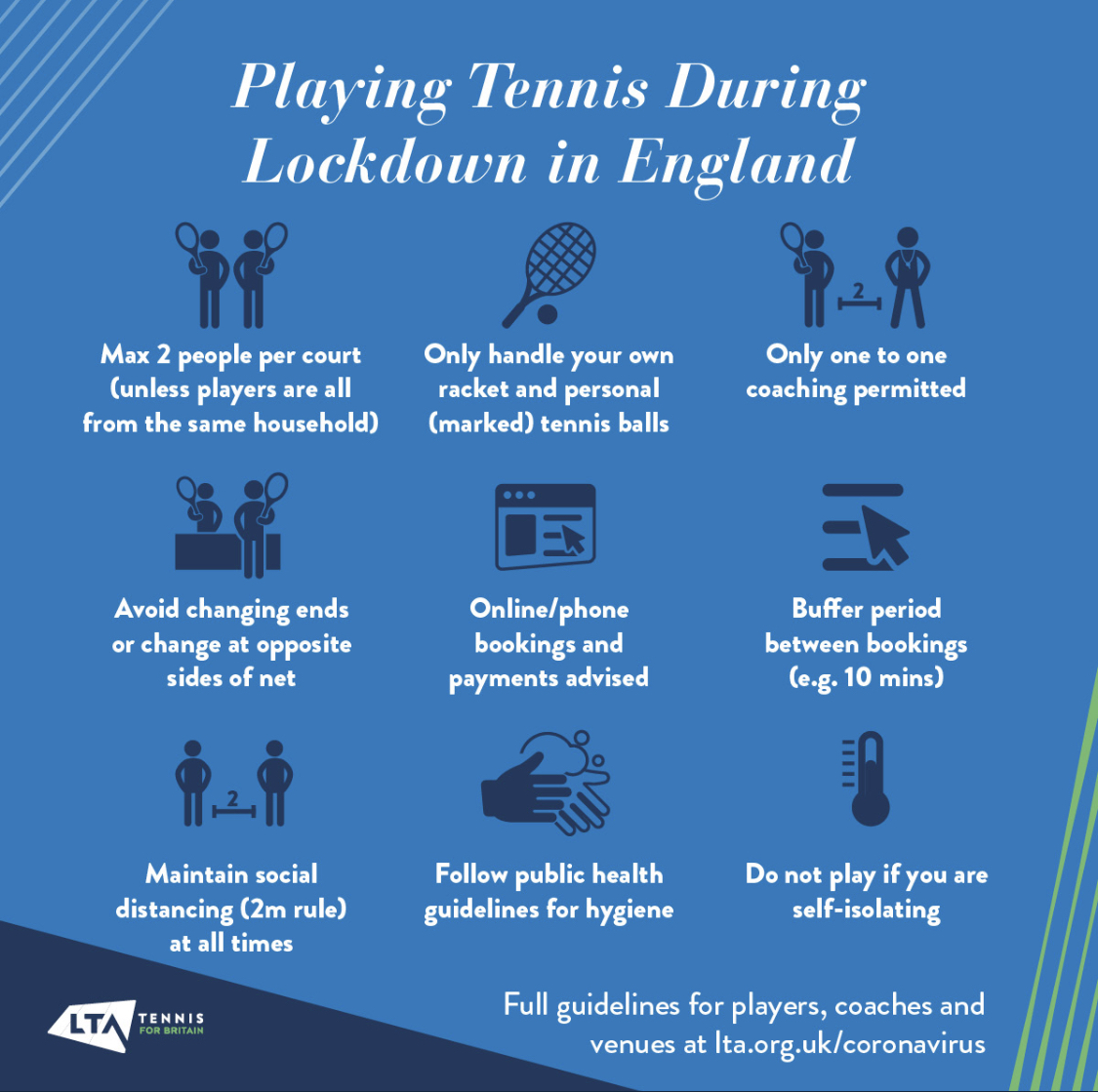 ---
How to find us
Goldington Road Bedford Bedfordshire MK40 3EA