CARDIO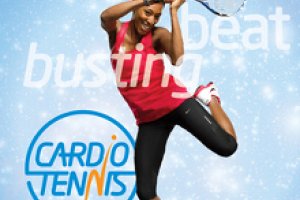 Cardio Tennis is a fun and challenging activity, a great way to get fit and learn some new skills. You will hit 100's of balls and be constantly moving, whilst enjoying pumping music AND it's a lot more interesting than the gym!
Our classes run on the following days and times;
Mondays 10-11am
Tuesdays 9.45-10.45am
Cardio and Doubles drills, best suited to players competing and playing more then pnce a week
Wednesdays 2-3pm
Friday 2-3pm
Saturdays 9-10am
Cost £6 members/£7 non members
To book please contact Sam 07779603757
All sessions are run through a WhatsApp group, a message will be put on the group at a set time, the first people to reply, get a place.