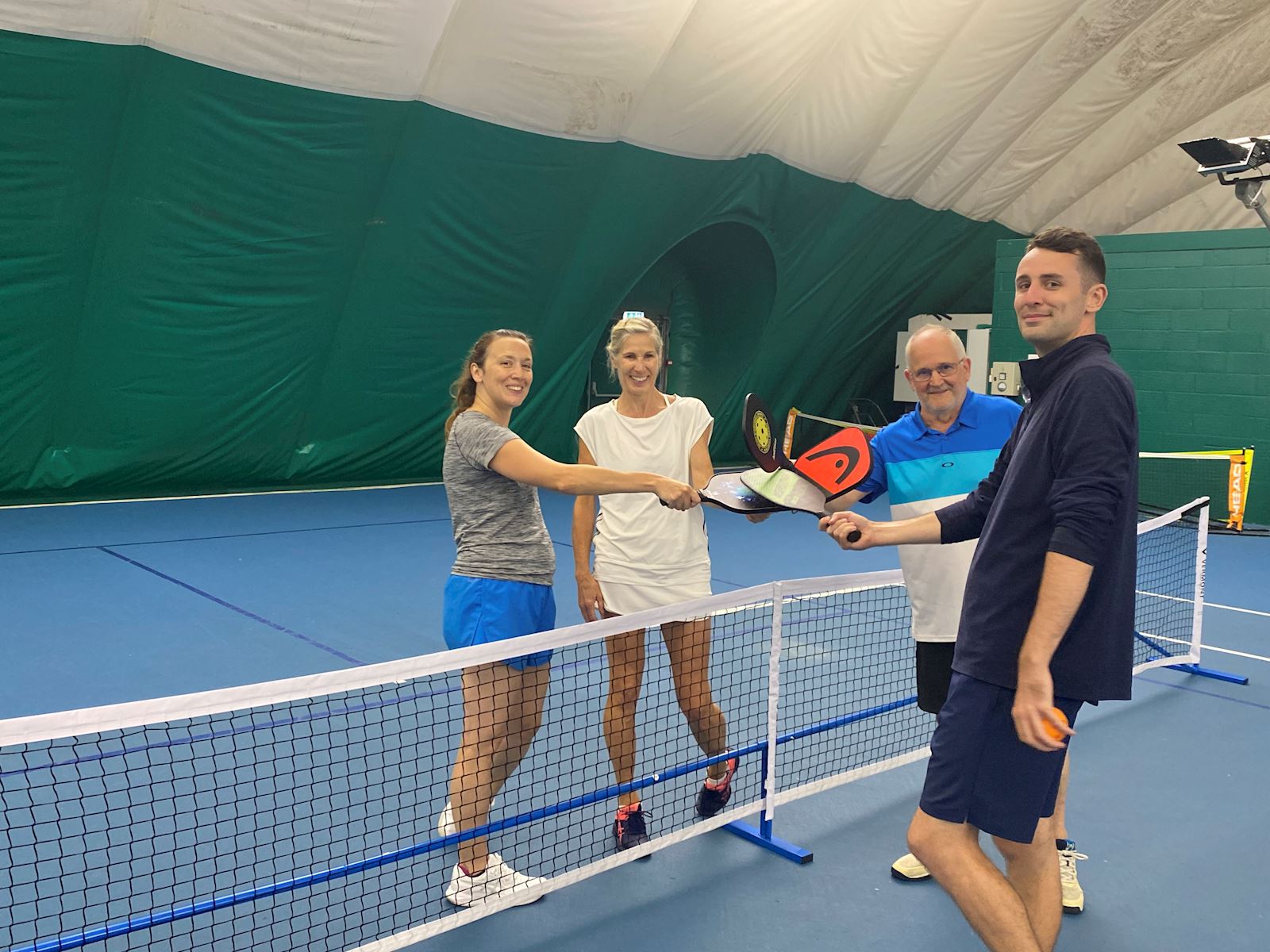 Pickleball is a great new game for everyone to enjoy. It's a combination of skills from tennis, table tennis and badminton all packed into a game with paddles and a plastic hollow ball.
We run a series of introduction sessions - the next on is Tuesday 7th November at 9.30am.
Plus once you know how to play we have 2 drop in sessions: Monday morning at 10.30am & Thursday evening at 7.00pm.
You don't need to be a member, any one can join in, all you need to do is sign in under the coaching tab.
And if you'd like to hire a court, please give us a ring on 01992 476880.