Our Group Coaching Programme is starting on 13 July. Adults, Juniors, Cardio, Rusty Rackets.
You will need to sign up to JR Tennis our coach provider. Monthly pricing by Direct Debit or buy PAYG Credits.
Individual coaching has already restarted on a one to one basis.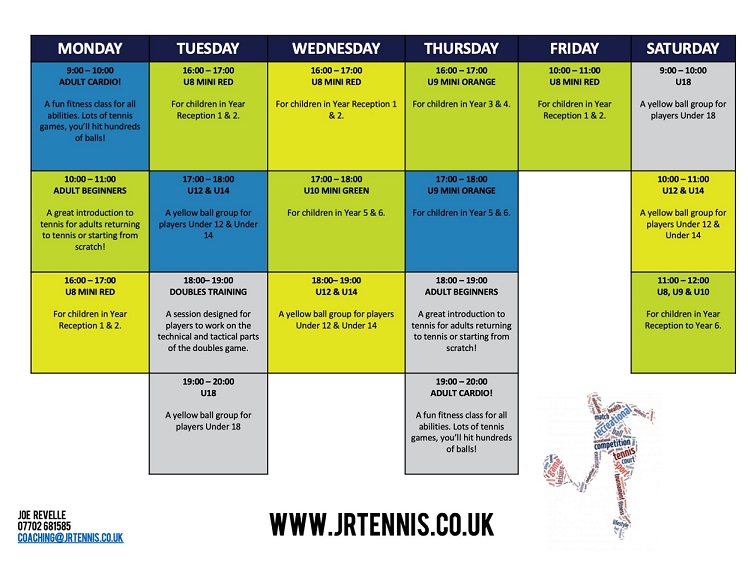 Our main coach is Joe Revelle an LTA Level 4 Coach, currently studying for his Level 5 Master Club Coach award.
Will Dunlop, Level 3, has joined Joe's coaching team from June through to September.
Private rates:
Joe Revelle (£30/hr) can be contacted at 07702 681585 or email [email protected]
Will Dunlop (£22/hr) can be contacted on 07788 955021 or by email to Joe.
Further information can be found on JR Tennis Ltd website: JRTL Coaching