COACHING PROGRAMME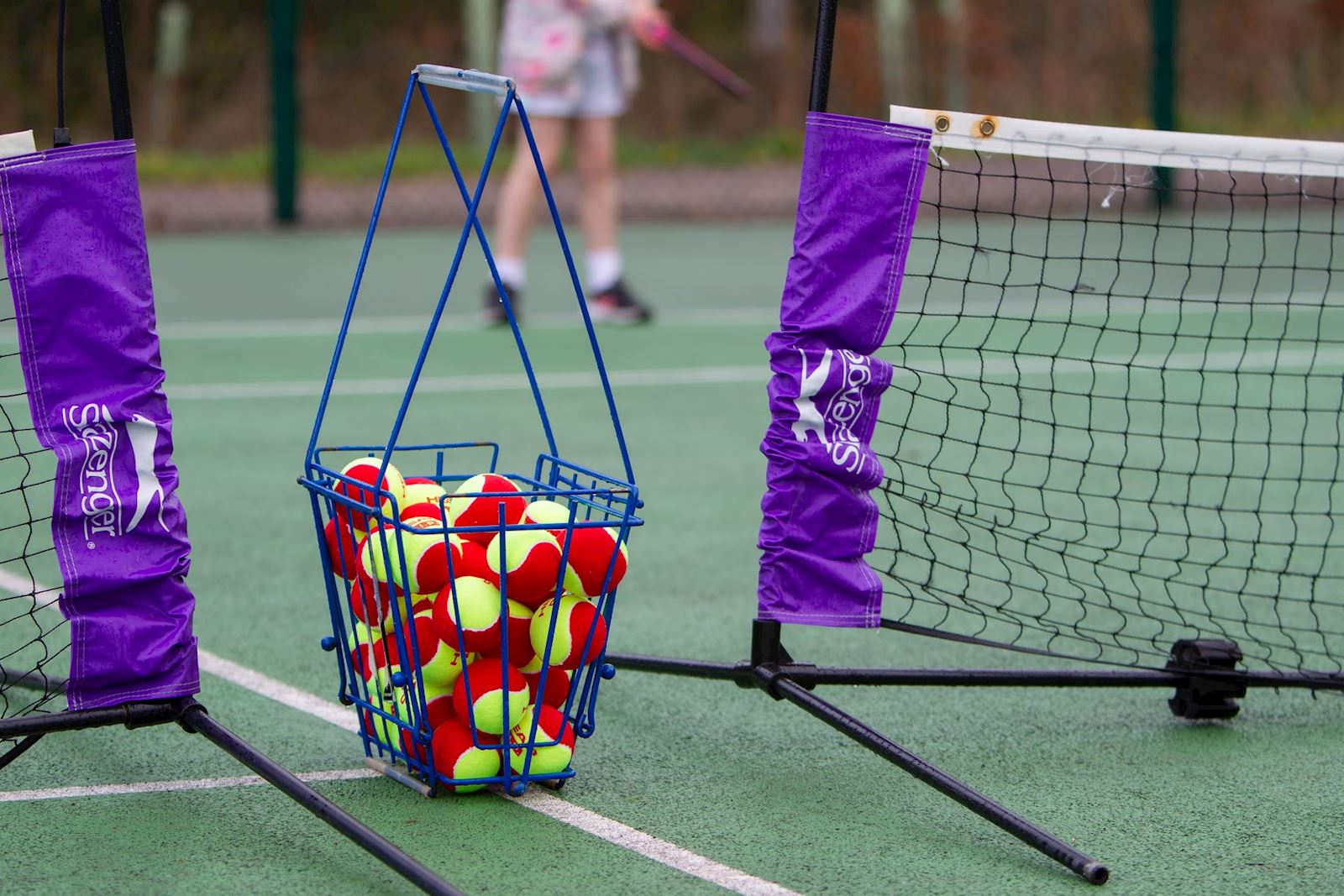 Coaching will accelerate your knowledge of tennis tactics and improve your skills and is open to anyone including non-members.
We have an extensive coaching programme at the club which runs from Monday through to Saturday throughout the year. Our main coaching team has two coaches, Neil Watts and Elliot Kami. Neil is LTA Level 4 qualified, and Elliott is an experienced Level 3 coach, and currently working towards Level 4. Our committee lead for coaching, Hilda Moore, is also a qualified coach.
Neil is our lead coach with over 35 years of experience both on court and as a coach. He played on the professional circuit and achieved ranking of 13 in the UK. He also played internationally but has spent the majority of his time in Wiltshire teaching at various locations but primarily at the Delta Centre, having also formed the Wiltshire Academy where he developed the junior base of tennis talent for the county amongst other coaching achievements. Neil has experience in all coaching from fun junior camps and weekly sessions, through high performance training, cardio, tactics and adult coaching of all levels, and has experience of developing both players and other coaches.
Elliott Kami, is our Level 3 coach and has been active at the club since 2021 and coaches juniors, adults and delivers private lessons.
Late Autumn term: Monday 30th October to Saturday 16th December 2023
The junior coaching programme is charged per half term and Member discounted rates are applied if you select that you are a member on the booking page. The coaches want your children to benefit from the best and most appropriate coaching for their ability. Please contact Neil or Elliott to determine the most suitable course for your child before booking.
Adult coaching is booked and paid per session. You can book one-to-one lessons or arrange for small group lessons, just speak to Neil or Elliott. Members benefit from a reduced rate on classes.
The following group adult classes run from Monday 30th October until Saturday 16th December 2023. Check individual classes for specific dates.
Neil and Elliott can be contacted using the below numbers:
Neil Watts ; 07810 522628
Elliott Kami: 07403 336228
Our Autumn and Winter programme overview shows what our coaches are doing week to week: