LEAGUE TENNIS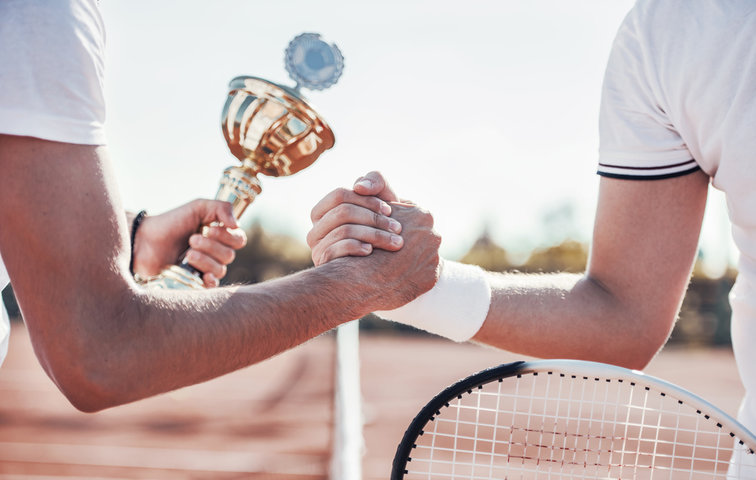 Winter league
We are fielding 3 teams and are one of the biggest clubs competing. We are looking forward to another successful season. We'd love to see players promoting the club by wearing a club shirt, or top (any item will do) to keep helping build both awareness of the club as a hidden gem and for team spirit. Try out our club shop here.
Good sporting behaviour is a requirement.
The teams are in the following divisions:
Our A team will be in Division 1
The B team makes a step up to Division 2
The C team is now in Division 3
A & B teams. In the winter league, clubs select their preferred day and time for Home fixtures. Our A and B teams will play at home on Thursday's at 6:45pm on alternating weeks. Away matches for the A team will be on a mixture of Thursday, Monday, Wednesday and Sunday. Away matches for the B team will be on mixture of Thursday, Monday, Saturday and Sunday.
C team. This year, in order to avoid court conflicts with our thriving coaching programme, the C team will play home matches at 1pm on Sunday's. Away matches for the C team will be on Sunday, Thursday and Monday.
Match format. The Winter League provides an opportunity for Ladies', Men's and Mixed doubles. Each team consists of two mixed pairs, ranked 1 and 2. Those pairs play the same ranked pair from the opposition, before a Ladies' and Men's Doubles complete the fixture. Each Rubber is completed over two tie-break sets, with teams awarded a point for each set won. At one set-all, the rubber is halved (so it is possible to tie a match 4-4). This winter format provides the 'best of both worlds' and is hugely enjoyable.
The format is slightly different with a mixed squad playing four mixed sets then two ladies and two mens sets. A and B team will play on Thursday for home matches and away matches can be over the weekend.
If you are interested in selection for league play please contact Penny Smith or Neil Emery at compete@marlboroughtennis.co.uk with your availability. Where we are able we will hold practice and coach led training sessions for teams. Coaching sessions have been organised with Neil Watts for doubles play
To see the progress of our teams please see the LTA tournament website We encourage club members to come out and support our teams as they battle away!